'Married at First Sight's' Jasmine and Will Still Together? What She Said About Season 8 Wedding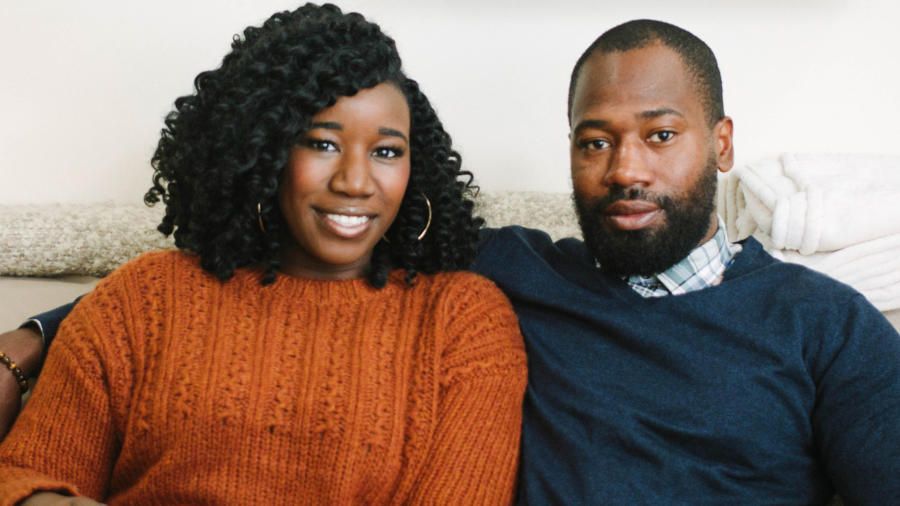 Married at First Sight stars Jasmine McGriff and Will Guess decided to participate in Lifetime's experiment because they were ready to fall in love with their partner but not everyone was on board with their decision. McGriff's father was dubious about her saying "I do" to a man she never met before. In a preview for the premiere episode, it seemed like McGriff's father might not show up to the wedding.
McGriff was shocked at the way her family reacted to the arranged marriage. "My family is very traditional so I didn't realize how much of a surprise this process would be. I am a daddy's girl and my father has always supported me!" she told Newsweek in an exclusive interview. "I prayed my father would attend the wedding, but I was mostly praying that my husband is impressive and worth the risk."
Her father ultimately showed to the wedding and walked her down the aisle. If he didn't, she might not have gone through with the process. " I probably would have backed out of the process if my father didn't come. I'm a daddy's girl and absolutely needed his support," she said.
In her bio on Lifetime's website, McGriff said she's looking for her "Barack Obama" but it's not clear if Guess is up to par just yet. "The jury is still out on that!" she said. "I think Will has some Obama in him but I'm waiting to see his full potential come out."
So far, her favorite thing about her new husband is his sense of humor. "When I am not feeling the best or focusing on something, he can crack a joke and make me laugh," McGriff explained. "That is a great quality to have."
One of the things McGriff and Guess both have in common is being independent, but that also means they haven't had the easiest time integrating their lives together. "Will and I are very comfortable with our independent lives. It has definitely been a challenge to merge our lives, especially with us owning homes on two very opposite sides of the city," she said. "Also our social lives are affected. I enjoy spending time with my girls during the week and weekends, Will does the same with his group of friends ...we have to alter our schedules to make sure we are making time for each other."
Season 8 of Married at First Sight airs Tuesdays at 9 p.m. ET on Lifetime.