Spoilers: Are 'MAFS' Stars Kate and Luke Still Together in 2019? Luke Just Wanted 'Fame' in 'Worst-Case Scenario,' Kate Says
Things are arguably a little awkward between Married at First Sight stars Luke and Kate. While the other couples were seemingly enjoying their time as newlyweds during their honeymoons, Kate and Luke have struggled to connect, so are they still together today?
Kate recently revealed during an Unfiltered episode with host Jamie Otis that she was frustrated with her partner. "They seem to have the same sense of humor and they're talking so much, and the other wives are affectionate with their husbands, so I was a little bit jealous about that," she said.
Kate opened up during an exclusive interview with Newsweek where she talked about her husband, the worst-case scenario and more.
What was your first thought when you saw Luke?
I can see why they picked him for me. I don't like to think I stick to a type, but I've been told dark hair and a beard is it. The fear of not being attracted to my stranger husband has been squashed.
Were you afraid you might be marrying someone you might know already?
Philadelphia is a big, small city. My friends and I didn't think there could be an eligible bachelor out there that we haven't met yet, and there's a good chance we might know him…
Best-case scenario, you both lived happily ever after. What did you imagine the worst-case scenario might be?
The best case scenario is both people decided to get Married at First Sight because they are looking for a real, lifetime commitment. The reality is, there can be alternative reasons for someone deciding to get Married at First Sight, such as fame. The worst case scenario is my match's reasons for getting married were not for finding love.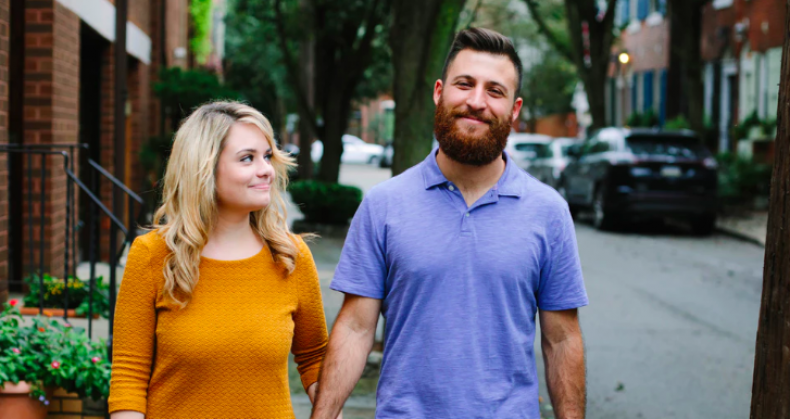 Do you think the experts made any mistakes?
I think if Luke was as honest as I was in my interview process, I trust that the experts didn't make a mistake – because so far, Luke checks off every box I asked for in a husband.
What do you like about Luke?
I really like the similarities in our values – like family comes first. And now that we are family, I hope we can do the same for each other.
Luke is a self-described adrenaline junkie. Would you go skydiving with him?
I think one of the most exciting things about relationships is discovering what the other person is passionate about. I've never tried skydiving, but if my husband enjoys it, I would love to experience it with him.
--
To find out what's next for Kate and Luke, don't miss Season 8 of Married at First Sight when it airs Tuesdays at 9 p.m. ET on Lifetime.