Is 'Married At First Sight' Couple Kate and Luke Still Together After Decision Day? Spoilers
Married at First Sight stars Kate Sisk and Luke Cuccurullo are trying to make things work despite regularly facing hurdles in their new marriage. They're approaching Decision Day, with Kate talking to the girls of Season 8 for the first time about her sexual relationship with Luke. Luke also spoke with the guys of Season 8 as Decision Day looms, as shown in a sneak peek clip of Tuesday's episode, exclusively obtained by Newsweek.
When it comes to Kristine Killingsworth and Keith Dewar, they've been talking about "D-Day" openly, he says in the teaser. He's learned that communication and understanding are two of the most important things in a relationship. For Will Guess and wife Jasmine McGruff, things might not be going as well. He's "50-50" about what to do and doesn't know what Jasmine is thinking. It wasn't shown in the clip, but AJ Vollmoeller is likely going to opt to stay married to Stephanie Sersen. As for Luke, he remained mum about his tumultuous marriage.
Last week, Kate called Dr. Pepper Schwartz to confide in her. Luke and Kate had been secretly having sex since their honeymoon, where he told her he felt "repulsed" and "dead inside" after they were intimate. She was able to be open with the group, something she felt bad about.
"I don't want to tell the girls that Luke and I have had sex 'cause it kind of makes me feel like a little bit ashamed and also because he's just kind of weird about it," Kate said in a confessional to Lifetime cameras in Tuesday's episode, as shown in a sneak peek clip on Radar Online. "And I don't feel like it's something the girls understand."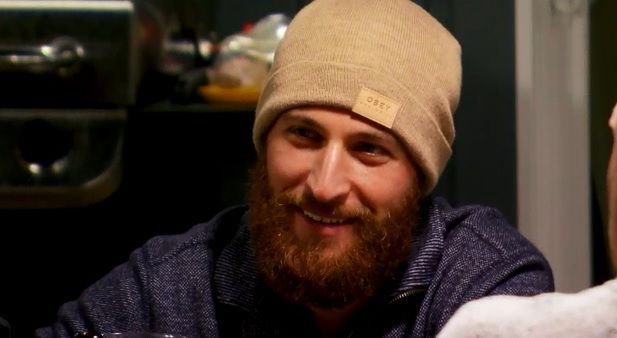 Still, Kate tried to open up to the group when they asked. "When we kiss it's still… it's awkward for him, and it's like 'Why is this awkward at this point? We're married,'" she said.
She questioned the state of her marriage with the Season 8 women, even though they didn't have all the information. "I feel like I don't know how long I can stay with someone that wants to be attracted to me but isn't. How much time and I supposed to give to feel desirable to my husband?" Kate asked. "Like what do you think?"
Despite them having a hard time in the bedroom, there are plenty of other things that connect Luke and Kate to each other—even if it's not apparent through the show. "Lately we have been really good. I enjoy being around him. I feel like emotionally connected to him," Kate told the group. "We cuddle, we hug, like hold hands, all of that. He checks everything off on paper for what I want. But I'm just not sure how I feel about like the attraction thing."
As far as Kate and Luke being together after Decision Day, it's unlikely they both decided to remain married. While it's possible, a leaked picture from the reunion showed they were not standing side-by-side. MAFS spoiler account @MAFSfan also revealed that at least one of the couples from Season 8 did not decide to remain married.
To find out what happens next, don't miss Married at First Sight Tuesdays at 9 p.m. ET on Lifetime.
Is 'Married At First Sight' Couple Kate and Luke Still Together After Decision Day? Spoilers | Culture