'MAFS' Star Beth Slams Matt For Taking Off Wedding Ring and Hurting Amber: 'That's Not Cute'
Married at First Sight star Beth Bice is not a fan of Matt Gwynne. The Lifetime personality opened up to Unfiltered host Jamie Otis, who appeared on Season 1 of the marriage experiment, saying the professional basketball players wasn't treating wife Amber Bowles right.
Beth could help but laugh after Unfiltered played back a clip of Matt singing and playing guitar for Amber on their one-month wedding anniversary. "Truthfully, it takes balls to do that—to express yourself musically—and it should be respected that way," Keith Manley, who also appeared on Wednesday's episode, said.
Jamie wasn't so sure. She noted that Matt's body language seemed off and cold when Amber gushed about wanting to get married to Matt again.
"I saw the same thing," Beth said. "You sit here and you're not reciprocating what she's saying back to you and then pour your heart out and sing about diamonds and pearls. It's just odd to me."
Beth said "no" when asked if she thought Matt was keeping up with his vows. "He has definitely not done that. Regardless of the circumstances, you can't wait eight weeks—eight simple weeks—to give something a shot and just try it and not hurt someone?" she said.
Potentially unclear about what Beth was referring to, Jamie asked if she was referring to the night Matt took his wedding ring off and didn't come home for the night.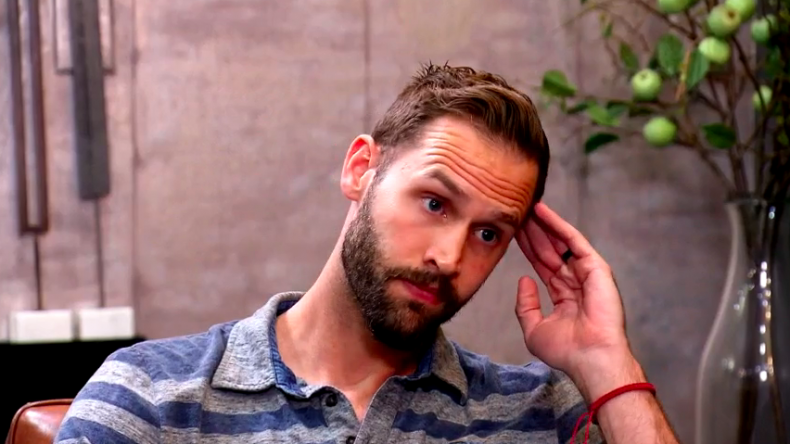 "At that moment, just taking off your wedding ring and allegedly forgetting to put it back on... you don't forget to put your wedding ring back on," Beth said. "You know you're doing something as an experiment and you're committed to someone regardless of how mad you are. It doesn't even sound like you were mad at each other. You shouldn't have taken your wedding ring off and then went out and [not] come home. That's not cute. It's not a cute look."
As for Amber's behavior, Beth mused she might not be able to tell what's going on with Matt because she's trying so hard to make their marriage work. "She's trying. She's giving 110 percent. Sometimes you overlook things and try to keep working at it," Beth said.
Taking off his wedding ring and not coming home for the night isn't the first fight Matt and Amber got into. They also butt heads when Matt said he wanted to wait five to eight years to have children.
'MAFS' Star Beth Slams Matt For Taking Off Wedding Ring and Hurting Amber: 'That's Not Cute' | Culture