Season 7 of Married at First Sight is coming a close, with one couple that is definitely not together. Mia Bally and Tristan Thompson (not the one who is dating Keeping Up With the Kardashains star Khloé Kardashian) had a rocky start from the beginning. She was arrested on the way to their honeymoon, seemingly lied about the reason why and they never really recovered. On the last episode, they decided to stay together on decision day, but their marriage apparently wasn't meant to be forever.
In an exclusive sneak peek video shared by Kinetic Content with Newsweek, Thomspon explained what happened. "Well, like you said, there was a lot of lows and there was a lot of highs, but there was not a lot of balance, you know? That's what I always wanted," Thompson says. "There was no middle ground. Everything was so extreme. So it was extremely good or extremely bad. On decision day I chose to believe that, those extremely good moments, that there would be more."
Pastor Cal commended him. "When we first met Tristan, I was like Tristan, I don't know if I like this guy," Pastor Cal says, "but I got to know him. He said something a moment ago that I really respect. He said, 'I chose to believe that this is going to be OK and I respect that about him. Tristan has always been an upstanding and shown so much emotional maturity through this whole thing."
Bally agreed to stay married while the cameras were rolling, but things changed once filming ended. "The day after we were done filming, she walked out again," Thompson says.
Bally later filed for divorce.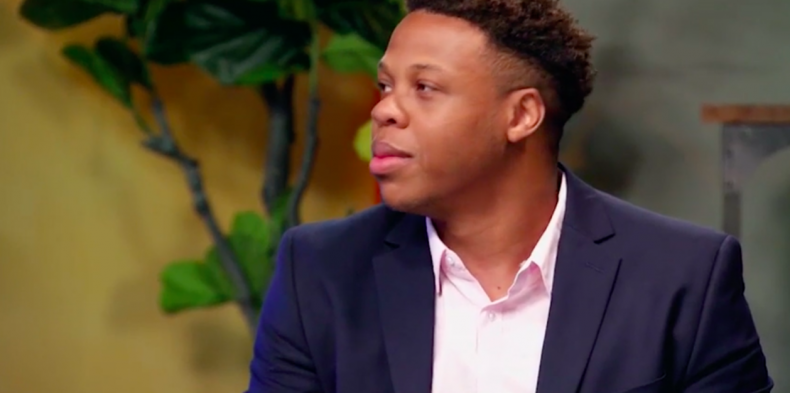 All the couples agreed to stay together on Decision Day. Danielle Bergman and Bobby Dodd were the first ones to reveal they wanted their marriage to continue. Dodd has been clear about his love for Danielle, while she seemed more on the fence. It seemed like a possibility that Bergman might turn him down, but she saved Decision Day to be the moment she told Dodd "I love you" for the first time.
Dave Flaherty and Amber Martorana seemingly didn't like each other at times during the filming of Season 7. Like Thompson and Bally, they experienced various highs and lows in their relationship but one of the things they seemingly had that the others didn't was an intense sexual chemistry. In the end, they decided to wade through their problems and decided to stay married.