'MAFS' Star Luke Cuccurullo Doesn't Value Kate Sisk, Saying 'I'm Sorry' Won't Fix Marriage, Pastor Cal Says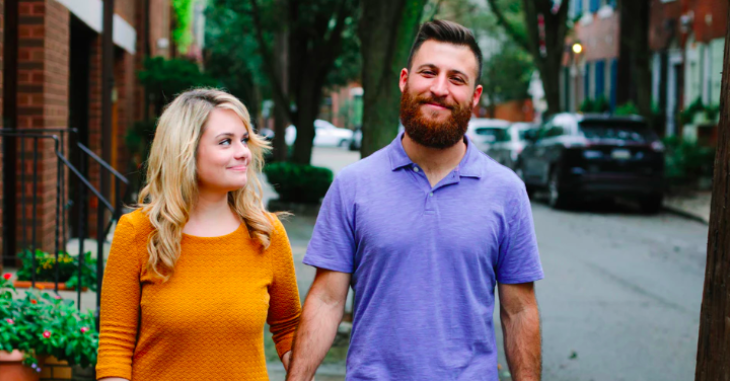 Married at First Sight star Luke Cuccurullo has a lot of making up to do if he wants to save his marriage to Kate Sisk. He's managed to upset matching maker Pastor Cal, who has been open about slamming the way Luke treated Kate on their honeymoon. By now, most fans may recall that Luke told Kate he was "repulsed" and felt "dead inside" when he tried to kiss her on their honeymoon in Costa Rica.
While those might have been Luke's authentic thoughts, he shouldn't have expressed them to Kate since they would—and did—hurt her. "I think he was expressing how he really felt, but maturity says, 'In spite of how I feel, I have this responsibility to this person who is my spouse. And my responsibility is to make sure I protect your feelings. I'm not going to say something to you that is just going to completely destroy you,'" the pastor told host Jamie Otis on the Unfiltered after show Tuesday.
Pastor Cal added: "I believe [Kate] is the best thing that ever happened to [Luke]."
If things are going to work between them, Luke is going to have to make a serious effort. "If you go to that depth of disrespect, you have a lot of making up to do -- by actions. 'I'm sorry' doesn't do it. There needs to be action, and she deserves better treatment," he told Jamie. "You only fail when you quit, so I'm always hopeful. I'm always optimistic about marriage. I believe they can turn things around, but the ball is in his court."
In a previous interview with Newsweek, Kate revealed that one of her worst fears would be that her partner was not on the show for the right reasons. "The best case scenario is both people decided to get Married at First Sight because they are looking for a real, lifetime commitment. The reality is, there can be alternative reasons for someone deciding to get Married at First Sight, such as fame," she said. "The worst case scenario is my match's reasons for getting married were not for finding love."
But Kate has faith in the experts. "I think if Luke was as honest as I was in my interview process, I trust that the experts didn't make a mistake—because so far, Luke checks off every box I asked for in a husband," she said.
To find out what happens next, don't miss Season 8 of Married at First Sight when it returns Tuesday at 9 p.m. ET on Lifetime.