'MAGA Forever': Man Who Allegedly Killed Staten Island Mob Boss Flashes Pro-Trump Slogans on Hand in Court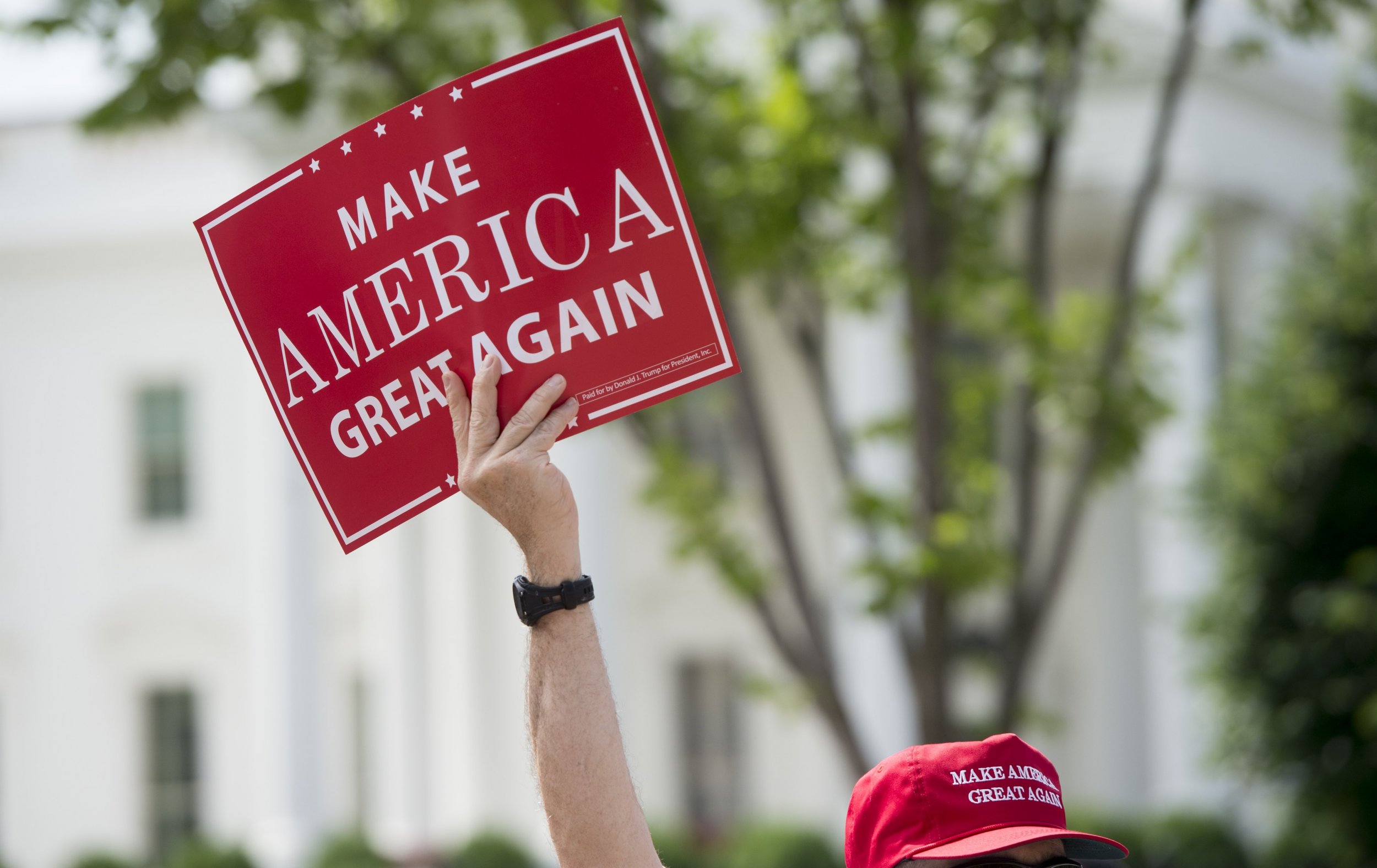 The man accused of killing a Staten Island mob boss from the Gambino crime family flashed slogans in support of President Donald Trump, which were written on his hand, during his court appearance Monday, showing them to journalists.
Anthony Comello, 24, was arrested and charged in New Jersey last week in the killing of Francesco "Franky Boy" Cali in front of the latter's home on New York's Staten Island. When the accused was getting ready for his Monday hearing in Toms River, New Jersey, he held up his left hand, which was covered in pro-Trump slogans, to reporters in the room.
On his palm, Comello had scribbled "MAGA Forever" and "United We Stand MAGA," an abbreviation of Trump's 2016 campaign slogan, "Make American Great Again." The suspect also had "Patriots in Charge" written in blue ink and a large circle in the middle of his palm. It is not clear why he wrote the slogans.
When reporters asked Brian Neary, Comello's lawyer, what was on his client's hand, he declined to comment. Neary also refused to comment on whether Comello maintains his innocence, instead referring reporters to his client's Manhattan lawyer, Robert Gottlieb.
"The people who know him best, his family and friends, cannot believe what they are hearing," Gottlieb said on Sunday. "There is something very wrong here, and we will get to the bottom of it."
Comello remained largely silent during the hearing on Monday afternoon, saying little more than "Yes, sir" when the judge asked him procedural questions. He also agreed to allow authorities to extradite him to New York. On Saturday, New York Police Chief of Detectives Dermot Shea said that Comello will be formally charged with murder after he is transported to the area where the killing took place, CNN reported.
Although Shea declined to detail how authorities linked Comello to the killing, he did say that the suspect "has crossed paths in some limited circumstances with the NYPD."
"We believe we have the shooter in custody for this incident. The investigation is far…from over," he added.
Last Wednesday, a gunman shot 53-year-old Cali roughly 10 times outside of his Staten Island home. Authorities have not confirmed whether the murder was a mob-related hit or something else entirely.