Man Allegedly Pointed Pistol at MAGA Hat-Wearing Couple, Shouted: 'Today Is A Good Day For You To Die'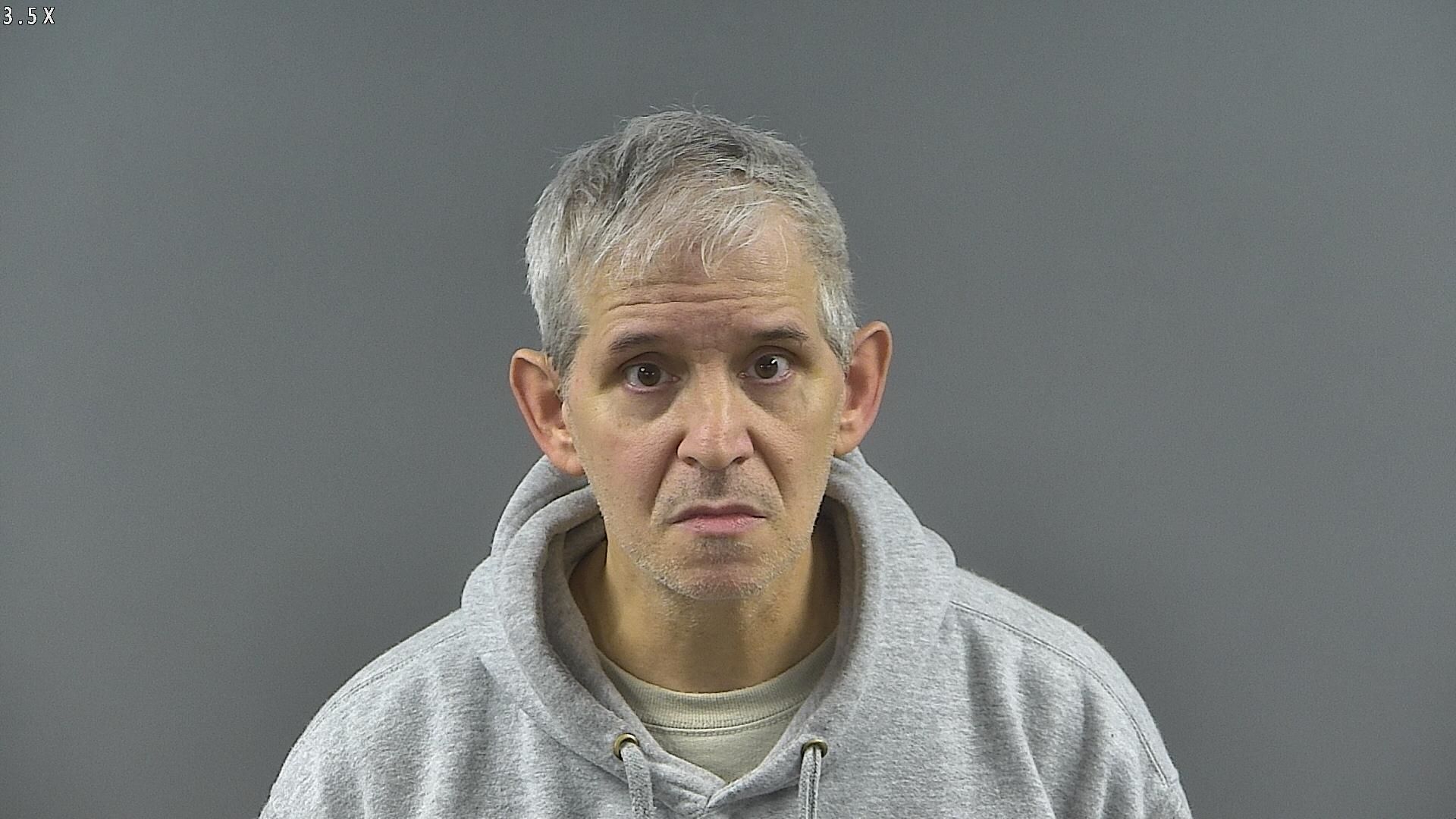 A supermarket shopper fetching food with his elderly mother went ballistic by drawing a loaded pistol and pointing it at a Kentucky couple "solely for wearing" red "Make America Great Again" or MAGA caps, the surviving victim told Newsweek.
James Phillips, 57, of Cottonwood, Tennessee, was jailed and slapped with wanton endangerment and making terroristic threats when he allegedly pointed a loaded Glock .40 caliber gun at the couple.
"When he drew a .40 caliber and stuck it in my face, he took a few steps backwards when he does it and he looked at me and told me, 'This is a good day for you to die,'" Terry Pierce, told Newsweek.
The near-fatal standoff between Phillips and the unarmed 52-year-old truck driver detoured him away from the checkout aisle to pay for groceries with his wife, Cherrie.
The incident occurred at around 4:45 p.m. on Saturday inside of Sam's Club located on Ken Bale Boulevard near Neil O'Bryan Court, according to the Bowling Green Police Police report obtained by Newsweek.
Responding officers claimed in the report that they received "multiple callers" describing a man clad in a gray sweatshirt with a "veteran's hat" who "pulled a gun" on the Pierces while standing next to a gold Honda car parked in a handicapped spot and allegedly barking at Cherrie, "It's a good day to die, bitch."
Pierce said he and his wife were heading to the checkout lane, and each wearing red MAGA caps, with white letters spelling out the famous calling card slogan that President Donald Trump made famous.
"While I was saying something to my wife, he flipped us off," Pierce said.
Up until the moment they crossed paths with the ornery Sam's Club shopper, they had been showered with approval for donning their recently bought MAGA hats around town.
"We wore it to the Dollar Store and once to get gas and we got so many compliments," Pierce, a former Democrat who is now a proud Republican (he voted for Trump and plans to vote for a second term come 2020) said. "People see us and say, 'Love your hat!', and 'Thank you for wearing that hat!' and 'Thank you for taking a stand!'"
The man, whom cops would later identify as Pierce, was allegedly within arm's distance waving both his middle fingers at them.
As Terry turned around to figure out what was happening, Cherrie started protesting, and asked Phillips, "Excuse me, did you flip us off?"
And the man, who Pierce described as dressed in camouflage cargo pants, a gray hoodie and a baseball cap with the U.S. Army emblem on it as he appeared to take pride in the insulting hand gestures.
"Yes I did because of them damn hats you got on," Phillips allegedly told the couple.
Phillips then allegedly started cussing at them and Pierce said he decided to "get in front of his face and flipped him off" before he said he retorted back, "It goes both ways, buddy."
And that's when Phillips allegedly drew his piece.
"He pulled out a .40 caliber and pointed it at my face," he remembered the moment of truth.
As Phillips was aiming at Pierce, he allegedly started slowly retreating backwards and ran his mouth off again.
"He looked at me and told me, 'This is a good day for you to die.'"
By this point, Pierce was determined to teach Phillips a lesson.
"I said, 'Pull that mean trigger you S.O.B.', 'Pull the damn trigger, or put it down and face me like man,'" he remembered telling the armed supermarket shopper.
Both men kept "screaming and hollering back" before Phillips allegedly "tucked the .40 into his pants by the small of his back," Pierce said.
A Sam's Club store manager then arrived and attempted to stand down a determined Pierce.
The manager asked Pierce, "Did he just pull a gun on you?' and after Pierce confirmed what happened, the manager dialed 911.
Pierce, fearing Phillips would getaway, decided to follow him into the parking lot.
"I went after him," he said, adding that his wife gave chase as well.
Not a few paces to the right of the supermarket was where Phillips was idling, allegedly waiting for his elderly mother to come out with the groceries.
Pierce said he took a photo of the license plate and continued to jaw with Phillips.
"He's standing there and tells me, 'You assaulted me,' and I told him, 'I didn't touch you. It's on video.'"
The bickering was halted for a few minutes as Phillips's mother sauntered over and tried to make peace.
"She says, 'Please, can you just stop this,'" Pierce said she told them.
He attempted to let her know, that it was Phillips who had gone off the rails.
"I said, 'Ma'am, he is a damn idiot and he is not leaving until the police get here.'"
She attempted to appeal to her weak constitution and allegedly responded, "Y'all are going to give me a heart attack."
By this point police arrived and recovered from Phillips's rear right pocket his Glock .40 caliber pistol "with a round chambered" and two "additional magazines" in his left cargo pants pocket, according to the police report.
Indeed, according to the police report, "surveillance [video] confirms Pierce's story that he did not put hands on Phillips," however, the footage failed to show anything after Pierce reciprocated with the bird towards Phillips, because Phillips was "backing out of the view of the camera."
What's more, the arrest report suggests that Phillips was the provocateur who witnesses saw "pulled a gun on Pierce inside the store."
The report states that Phillips has a concealed carry permit issued in Tennessee.
Pierce remains emboldened, refusing to mothball his MAGA hat.
"You bet, I will wear it everyday," he said. "When I go to town that's the hat I am going to grab to put on."
And as for what he thinks Phillips deserves, Pierce is also emphatic.
"I am pushing for the maximum sentence," he said. "He threatened to kill me twice and threatened to kill my wife twice.
"It's going to cost him because he will never be able to pack a firearm again and he will never be able to own a firearm."
The lucky man said he's grateful that on the day he stared down the barrel of Phillips's firearm -- he didn't bring along his .38 caliber pistol to answer him.
"I have a conceal carry and it just happens that day I didn't bring it with me," said Pierce. "I thank God for it."