Arizona Bar Owner Boots MAGA Cap Wearing Customer for 'Lying, Cheating Trump'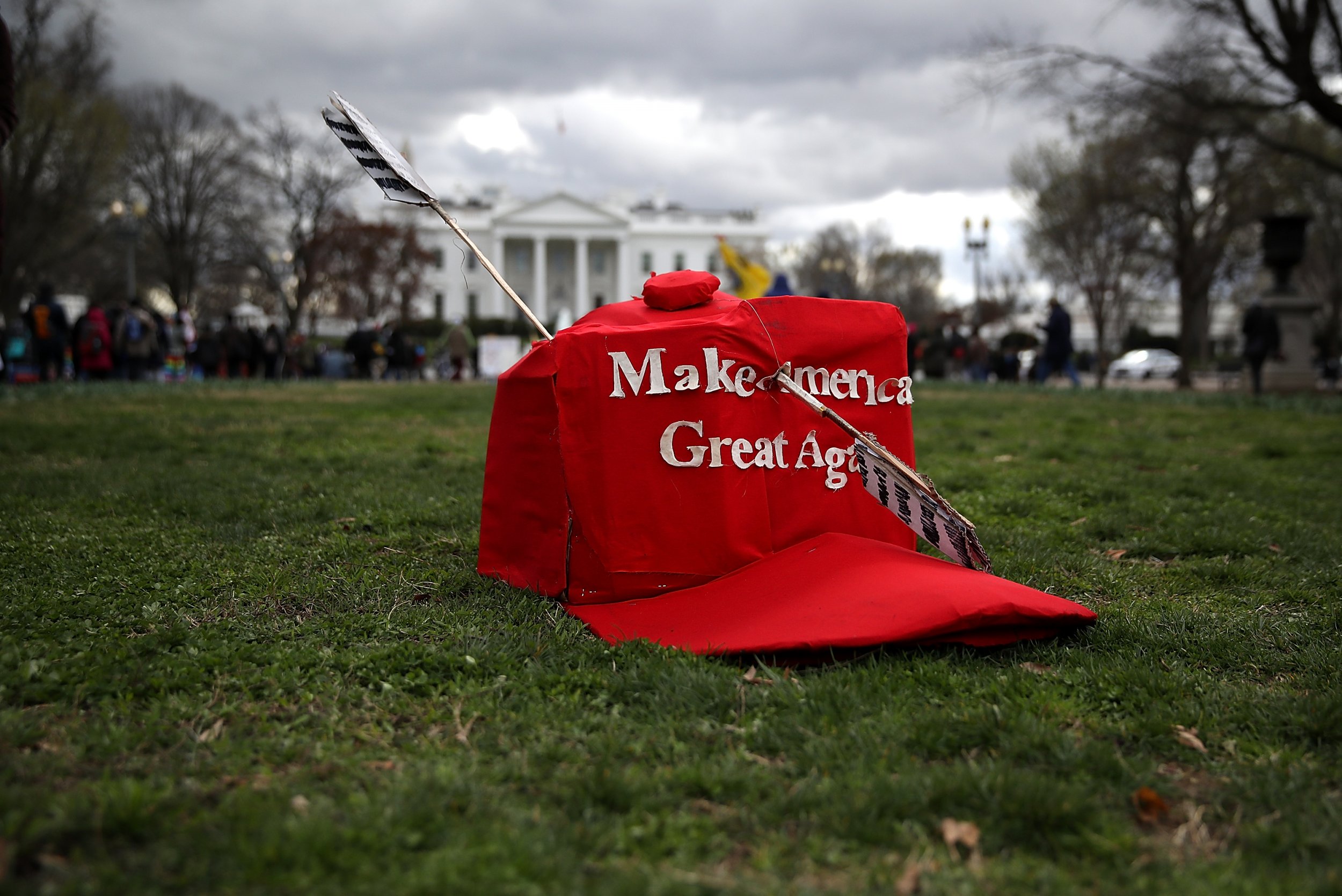 A seemingly boozy Trump supporter was booted from an Arizona watering hole after sporting a President Donald Trump-signature MAGA cap.
The purported owner of the River Run Bar in Ehrenberg, Arizona was captured on video ejecting a woman off of the premises after she donned the red baseball cap with President Trump's "Make America Great Again" slogan stitched in white capital letters.
As the woman places the MAGA cap on her head she slurs, "I'm paying! I'm paying!"
The voice of the man, who claims to be the owner, can be heard jawing, "I want you out of here, right now," he says. "Right now. Leave."
The woman then counters that she is "free to wear my hat" to which the owner disagrees.
"You're not free to wear it in my place," he argues. "I have a right to refuse service to you."
Another man, out of the camera frame, concurs. "He does. Legally."
The owner then tells the bartender to "cash them out."
"So this guy is kicking me out of his place because I am wearing my MAGA hat," the frustrated woman is heard announcing.
The owner even attempts to finish her sentence by taking some verbal shots the 45th president.
"For the lying, cheating Trump, that's why," he bluntly quips.
The woman then pledges her support to the president.
"I love Trump," she snaps, before taking another sip of her drink.
Another woman in the bar asks why the woman with the MAGA cap defends Trump when speaks with a Mexican accent.
"But you're Mexican," the other woman states.
The woman responds, "No I'm not. I'm American."
As they start to leave the MAGA cap wearing woman warns in the video: "You better make sure you don't come to this place."
She then starts trumpeting for the president.
"He's going to make America great again and Trump 2020," she said, referring to the presidential election two years shy when Trump would vie for a second term in office.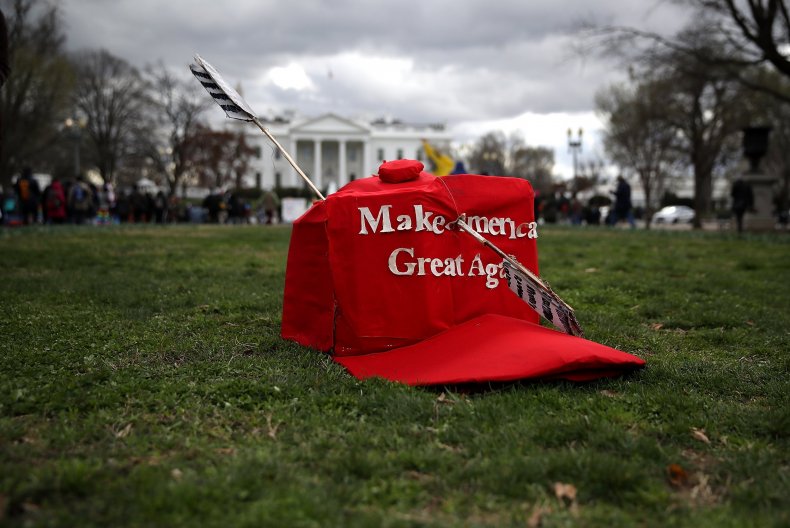 "He's going to be your president in 2020, like it or not," she said, walking out.
A man's voice can be heard bidding her a halfhearted adieu as the footage ends.
"Bye, bye!"