'True MAGA Supporters' Spark Raft of County Republican Party Resignations
Several high-ranking county GOP officials have resigned after pressure from a group of outspoken critics questioning their leadership.
Greenville County Republican Party's Chairman Jennifer Black, First Vice Chairman Stacy Shea and Executive Committeeman Randy Page released a statement announcing their departures on Thursday.
This came after a group called mySCGOP, a South Carolina group of Republicans backing a "MAGA agenda," alongside members of the Greenville Tea Party, questioned the legitimacy of the convention that led to their leadership. MAGA stands for Make America Great Again, a phrase linked with former President Donald Trump.
In joint remarks, shared via the Fresh Leadership for Greenville GOP page, on Facebook, those who resigned said: "While we have longed for the opportunity to jointly develop strategies, connect, and do the real work, we have been constantly railroaded the entire time, directly caused by leadership from MYSCGOP and the Greenville Tea Party. It has been made exponentially clear to us by leadership within these entities that their focus will solely be on continued in-fighting, discord, and placing continual barriers to any attempts at effective work on our behalf, rather than coming together jointly to be effective in the political landscape against our real opponents.
"Continual lawsuits, threats of lawsuits, intimidation, threats, bullying, disenfranchisement, and character assassination, as promised by the leadership of mySCGOP.com and the Greenville Tea Party do not advance anything positive, much less promote any level of political discourse or change. The tone of the leadership of these entities is clearly destructive to the tenets of the Republican Party, and we will not be a part of it."
The group said they had determined "our energy is best used elsewhere to positively engage legislative issues that affect us, our families, and the citizens of our great state."
"We remain in the fight for conservative ideals; however, we resign effective immediately from our county-wide posts," the statement concluded.
MySCGOP has called on those aligned with its values to push to "take our party back" and "drain the swamp in our South Carolina Republican Party."
The Post and Courier reported that Greenville Tea Party leader Pressley Stutts said he was convinced the county GOP election was mired by cheating.
At the county party's last meeting, Stutts, who helped to set up MySCGOP, called on the leadership to resign. Greenville Online reported that the meeting earlier this week was "heated."
"We are following the advice of President Trump, who encouraged all of the MAGA supporters to go out, get involved and take over the parties with their true MAGA supporters," Stutts said, in comments reported by The Post and Courier. "That's what we did."
South Carolina GOP Chairman Drew McKissick has criticized the actions of MySCGOP.
"They have essentially preyed on Trump supporters, telling them the county and state party organizations didn't support President Trump, which is a total lie," he said in an interview with The Post and Courier.
"These are people who want to turn the local party organization into their own personal hobbyhorse, and that is not our mission."
In a statement shared to Newsweek, McKissick said: "MySCGOP is a fringe, rogue group who uses Antifa-style tactics to essentially dismantle the Greenville County Republican Party for their own hobbyhorse. We're going to do everything we can to make sure that there are other productive local organizations that our committed conservative activists can work through to continue to elect Republicans–and stay as far away as possible from people who want to berate, harass, threaten to sue fellow Republicans and conservative organizations, and distract from our mission of beating Democrats."
Newsweek has contacted the Greenville Republican Party, the South Carolina Republic Party, mySCGOP and the Greenville Tea Party for comment.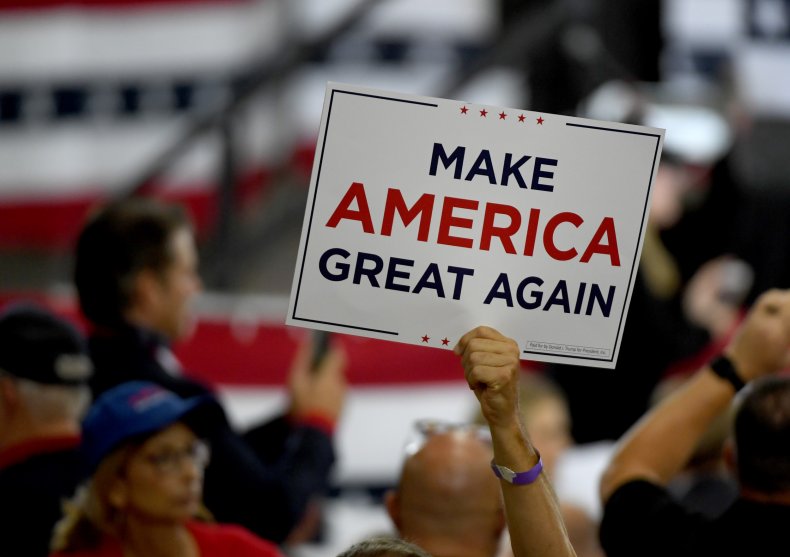 Update 07/10/2021, 9:52 a.m. ET: This article has been updated with further comment from Drew McKissick.