MAGA World Rejoices as Elon Musk Fires Lawyer Who Banned Trump From Twitter
Donald Trump supporters are reacting with glee to news that Twitter's new owner Elon Musk has fired the lawyer that nixed the former president's account on the social media platform.
After taking control of Twitter on Thursday, Musk swiftly fired company CEO Parag Agrawal and other executives, reports the Associated Press, including Chief Legal Counsel Vijaya Gadde, who made the call in January 2021 to permanently suspend Trump's account for inciting violence. Conservatives, who've complained that Twitter's content moderation is uneven, were receptive to Musk's ownership of the platform. Now, they're cheering Musk's early decisions.
"I was suspended 8 times for absolutely no reason," Libs of TikTok, a Twitter account famous for mocking liberals, tweeted. "I have zero sympathy for Vijaya Gadde- chief of account banning and censorship."
"Thank you, thank you, thank you Elon Musk!" pro-Trump TEAM USA reacted to the firing in a tweet.
Conservative commentator Dinesh D'Souza tweeted that Agarwal and Gadde's firing was "karma" for what he said was their use of the platform to quash their opponents.
The world's wealthiest man who heads electric-car maker Tesla and space exploration company SpaceX, Musk agreed to buy Twitter in April. He promised improvements to the digital town square that included more relaxed content restrictions to facilitate free speech.
"By 'free speech', I simply mean that which matches the law," Musk said in a tweet in April. "I am against censorship that goes far beyond the law."
In the run-up to the finalization of the $44 billion acquisition, Musk criticized Gadde for her previous decisions clamping down on political content. Specifically, Musk took issue with Twitter restricting a New York Post article about alleged influence peddling of President Joe Biden's son, Hunter Biden, during the 2020 election.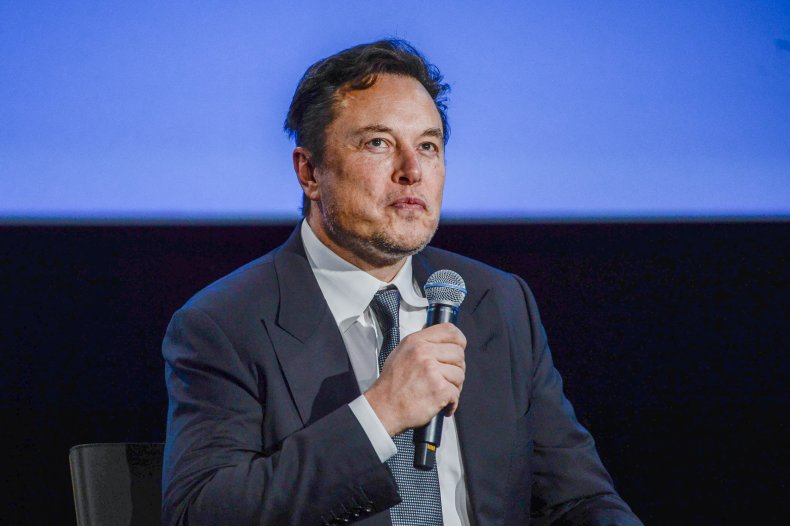 "He's certainly off to a flying start," Lee Harris, who describes himself as a conservative, tweeted in response to Musk's takeover. "Looks like he means business."
Harris reacted to Gadde's firing with the tears of joy emoji and the word "wonderful."
Political commentator Tim Pool, who has accused the platform of unfairly censoring conservatives, tweeted that he "Cracked a bottle of Louis XIII to celebrate Elon buying twitter."
"maybe vijaya can learn to code, i think Parag already knows how," he added.
But Gadde had sympathizers.
Twitter user V pointed out that Trump was kicked off other social media platforms as well, suggesting Gadde was unfairly singled out for making the call.
Olivia Troye, who served as an adviser to former Vice President Mike Pence, praised Gadde in a tweet: "I just want to thank her & her team for their commitment to trying to make a difference."
Newsweek has reached out to Twitter and Gadde for comment.