The Porn Star and the President: Magazine Quashed Stormy Daniels' Interview After Legal Threat—Because Trump 'Lacked Star Appeal'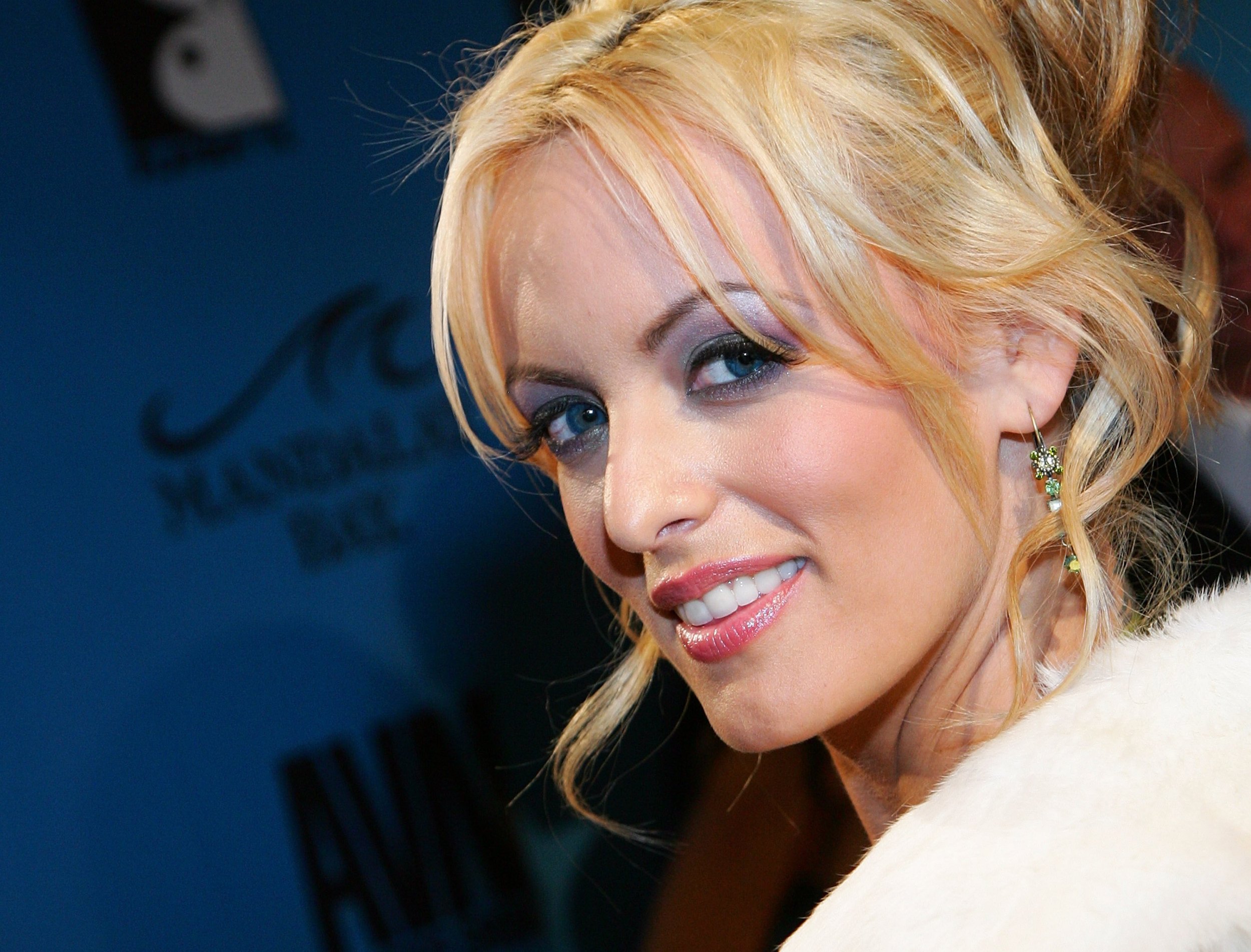 In Touch magazine held back from publishing a salacious interview with porn star Stormy Daniels detailing her alleged affair with Donald Trump in 2011 after Trump's legal team threatened to sue, the Associated Press reported.
The tabloid magazine published the 5,000 word interview on Friday, more than five years after Trump's longtime attorney, Michael Cohen, sent an email to the magazine's general counsel saying that Trump would aggressively pursue legal action if the article was published.
At the time, Trump was a property developer and host of reality show The Apprentice.
Several former magazine employees told the AP about Cohen's legal threat. They said that the decision not to publish the interview was a justifiable business decision as Trump at the time did not have the same star appeal as other celebrities.
Daniels claims she and Trump had a sexual encounter in 2006 after meeting at a golf tournament in Lake Tahoe, Nevada, a year after Trump's marriage to his third wife, Melania. Cohen has denied there was a relationship between Trump and Daniels.
The Wall Street Journal reported last week that Trump paid the adult film star $130,000 not to disclose information about their alleged trysts during the 2016 presidential election.