If you are a fan of Fleabag, Lovesick, and Starstruck you will not want to miss Hulu's new comedy-drama, Maggie.
Created by the team behind Life in Pieces (Justin Adler, and Maggie Mull) the series explores the question of 'how do you find the one when you know every relationship will end?'
Newsweek has everything you need to know about Maggie on Hulu including release date, cast, trailer, plot, and more so you do not miss a thing
When Is Maggie on Hulu Out?
Maggie is coming to screens a lot sooner than you think. The highly anticipated comedy will premiere on Wednesday, July 6.
There are 13 episodes in total for audiences to make their way through and the good news is, they will all drop on Wednesday, July 6 so you can watch whenever you like.
To watch Maggie, you must be a Hulu customer. You can sign up now to the streaming platform for $6.99 per month.
Alternatively, you can sign up for $69.99 per year. If you fancy no-ads, you can subscribe for $12.99 per month.
What Is Maggie on Hulu About?
Maggie is the hilarious rom-com about Maggie, a single woman in her early 30s who has the special gift of clairvoyance. But for Maggie, is seeing the future helping or hindering her romantic relationships?
The official synopsis per Hulu teases: "Dating is hard enough – it's even harder when you also happen to be a psychic.
"Maggie's gift allows her to see into the future of her friends, parents, clients, and random people on the street. But when she begins to see glimpses of her own destiny after meeting an unexpected stranger, her romantic life suddenly gets a lot more complicated.
"Can you let yourself fall in love when you think you know how it ends? She probably should have seen this coming..."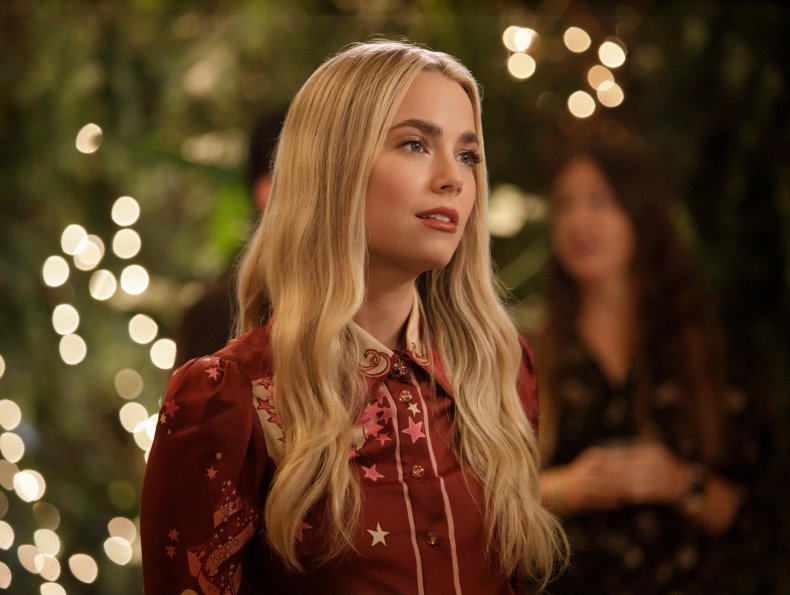 Speaking to Glamour about the inspiration behind Maggie, co-creator Maggie Mull shared: "The series was inspired by how Maggie's psychic ability serves as a metaphor for the uncertainties, hunches, and gut feelings we all experience and are forced to navigate.
"Psychic or not, we all have glimpses of the future where things might or might not work out and we have to find a reason to keep going despite that."
Who Stars In Maggie on Hulu?
Up-and-coming star Rebecca Rittenhouse stars as the titular character in Hulu's Maggie.
You may recognize Rittenhouse from her role as Dr. Anna Ziev in The Mindy Project.
Pitch Perfect's David Del Rio stars as Ben, Maggie's surprise love interest. As expected, things are not simple between them, as she can see him in her future and how it works out.
Undone's Angelique Cabral stars as Ben's sister Amy and Westworld's Leonard Nam takes on the role of Amy's boyfriend Dave.
Comedians Kerri Kenney and Chris Elliott star as Maggie's hilarious parents, who end up becoming Ben's new landlord.
Chloe Bridges rounds out the cast as Jessie, a love interest of Ben's alongside Nichole Sakura as Maggie's best friend Louise.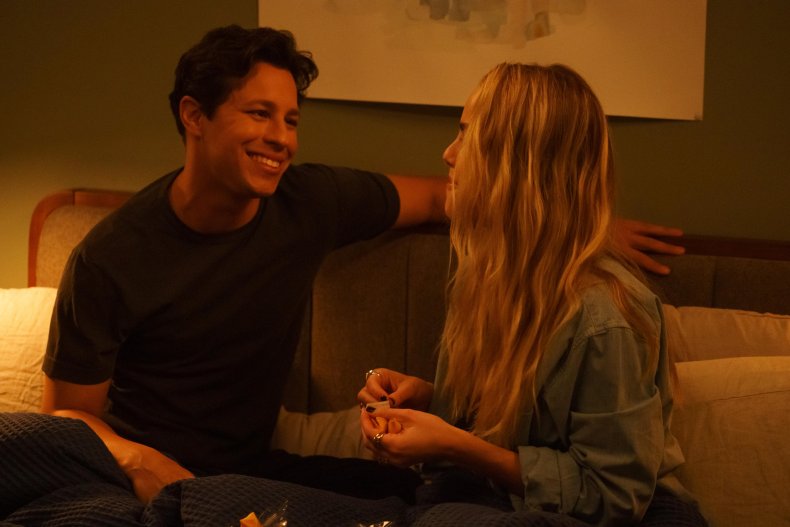 Is There a Trailer for Maggie?
Yes, there is a hilarious trailer for Maggie where audiences catch a glimpse of her psychic skills.
In the trailer, Maggie is running her own business where at moments, she accidentally drops bombshells on people's lives after seeing their future.
However, Maggie has a bombshell moment of her own when she meets Ben and sees herself in his future and it looks like she could be married to him and be his child.
To try to get to the truth about her future, Maggie visits her own psychic where she learns that you will never really know what is going to happen.
Maggie is streaming on Hulu on Wednesday, July 6.