Magic Johnson Gets the 'Last Dance' Treatment in Exclusive Documentary Coming Soon
Coming off the success of ESPN's 10-part docuseries The Last Dance, XTR, H.wood Media, NSV and Delirio Films will make new documentary about Los Angeles Lakers icon Earvin "Magic" Johnson.
According to Variety, the filmmakers were given "unprecedented access" to Johnson, and directors are currently under consideration. Like The Last Dance, the film will feature interviews with Johnson, his teammates, NBA stars, his family, and others along with footage from throughout his career.
XTR CEO Bryn Mooser told Variety that hearing stories like Johnson's now were as important as ever. "In these unprecedented times we need films that celebrate heroes more than ever," Mooser said in a statement. "As one of the most legendary, hardworking and resilient public figures of our time, Magic Johnson's accomplishments both on and off the court are something worth spotlighting to the world and we're excited to tell that story and work closely with him and NSV to take viewers inside his remarkable journey."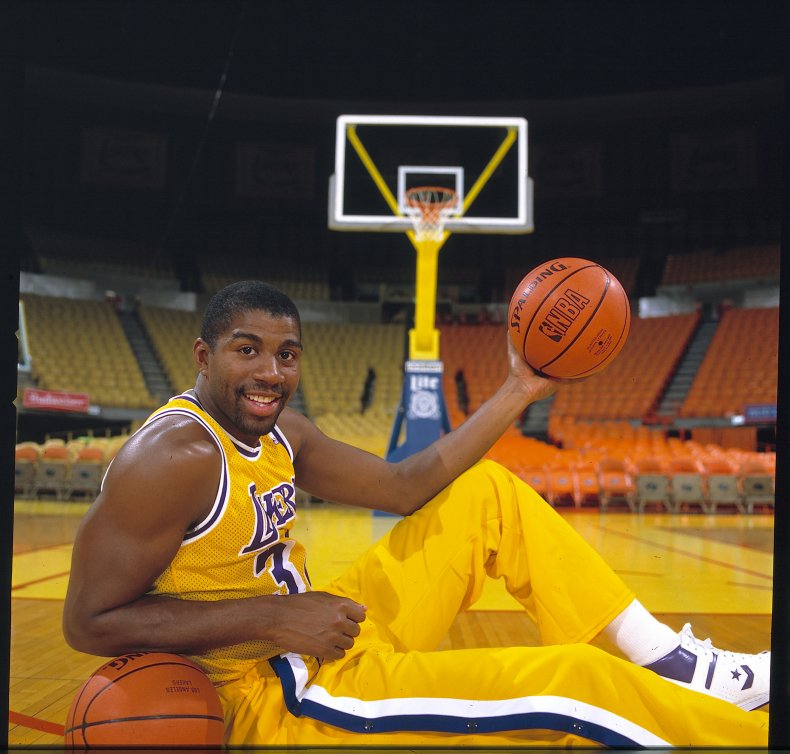 Like this year's The Last Dance, a documentary about Johnson is sure to be a similar smash success. The docuseries following Chicago Bulls great Michael Jordan ended up being ESPN's most popular to date, Variety reported. Johnson's life also holds a well of interesting stories both on the court and off sure to keep viewers enticed for hours.
Besides being a five-time NBA championship winner with the Lakers, Johnson was named an NBA All-Star 12 times and was awarded the All-Star MVP title twice. Johnson was also named the regular season and finals MVP three times each. Johnson's on-court rivalry and off-court friendship with Boston Celtics forward Larry Bird has been a popular point of discussion for years beyond either's professional career. Both worked on the book When the Game Was Ours in 2009 and the HBO documentary Magic & Bird: A Courtship of Rivals in 2010.
Besides his greatness as a player, Johnson has also been a prominent HIV/AIDS activist since he was diagnosed with the infection in 1991. His work as an activist has lead him to positions on the White House's National Commission on AIDS, although he left shortly after. He also spoke at the United Nations' World AIDS Day conference in 1999.
NSV founders Jordan Fudge and Jeremy Allen spoke about Johnson's importance and their desire to tell his story, saying they were "honored" to take part in telling Johnson's story that has "opened so many doors and inspired millions."
"Growing up, we viewed Magic Johnson not only as an NBA Legend, but as a man who transcended the sport and became one of the most celebrated and accomplished businessmen of our lifetime," Fudge and Allen told Variety.
XTR and Johnson's agent did not respond to Newsweek's emailed requests for comment in time for publication.