Magic Leap Wants to Take the NBA to a New Dimension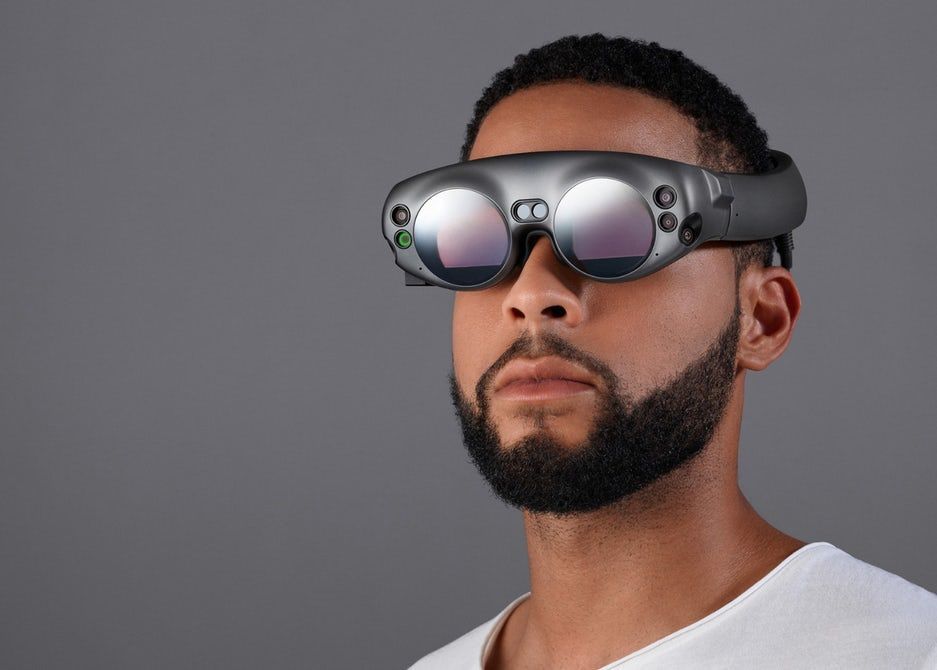 The hype surrounding the forthcoming goggles developed by Magic Leap ratcheted up another notch this week after the augmented reality startup announced a partnership with the NBA.
Magic Leap claims its goggles are able to augment reality through technology it terms "spatial computing," which overlays a digital world onto the physical one. The Google-backed company says that wearing the goggles will transform the flat, two-dimensional practice of watching the NBA on television from an armchair into a vivid, three-dimensional experience.
"This partnership will allow us to bring fans a completely new, intimate experience that has never been seen in sports," Jeff Ruediger, Magic Leap's managing director, said in a blog post. "Using Magic Leap's Screens platform, fans will be able to summon multiple, virtual screens into their field of view."
Not only will virtual screens and stats be projected around the wearer of the headset, life-size representations of former NBA players like the 7-foot-1-inch Shaquille O'Neal will also be projected into the living room.
Speaking at an event on Tuesday, Magic Leap CEO Rony Abovitz said: "It takes everything you love about regular television and amplifies that."
Read more: Magic Leap gives us a glimpse into our augmented reality future
Magic Leap gained attention in 2014 after raising over half a billion dollars from some of the world's biggest tech firms. Since then, the Florida-based company has garnered headlines from a series of videos showcasing its technology.
Despite the teasers, details surrounding its AR goggles have been slow to surface. This week's announcement still made no mention of a release date for the device nor specified a price.
The hardware itself was only unveiled in December, revealing a pair of futuristic-looking goggles that combine with wireless hand controllers and a unit that attaches to the wearer's waist.
The Magic Leap One will begin shipping later this year, the company announced at the time, though it is expected to only be for developers.
Future versions will come at varying price points, Abovitz said, with the cheapest costing around the same price as a high-end smartphone like Apple's iPhone X.
"We will have a product line in that price point probably for the company's history, and we'll probably have some above and we'll have some below," Abovitz said. "We'll have even higher-end [versions] for hyper-pro, and then we'll have mass-market products."