Activist soap company Dr. Bronner's Magic Soaps is pushing for the more widespread therapeutic use of psilocybin, the psychedelic compound in magic mushrooms, beginning with a million dollar donation to a campaign working to legalize psilocybin therapy in Oregon.
David Bronner, "Cosmic Engagement Officer" for the Magic Soaps company founded by his grandfather in the 1948, answered questions about the company's new efforts to promote psychedelic therapies during a Monday Reddit Ask Me Anything Q&A.
"I'm a big believer in integrating psilocybin therapy into American and global culture as soon as possible," Bronner said, before announcing the soap company's million dollar donation to the campaign for Initiative Petition 34, which would legalize supervised psilocybin therapy in the state of Oregon. "This therapy helps people to process difficult and traumatic emotions and experiences, break destructive patterns of thought and behavior, and to love, integrate and forgive themselves and each other."
While tall claims for any prospective new therapy, Bronner cited research that points magic mushrooms' potentially revolutionary efficacy in the treatment of addiction and depression.
In both 2018 and 2019, the FDA designated psilocybin a "Breakthrough Therapy" in the treatment of depression, including major depressive disorder and therapy-resistant depression. The designation, introduced into law in 2012, allows the FDA to provide "intensive guidance" for fast tracking drug treatments with the potential to make "substantial improvement over available therapy."
This has been coupled with an explosion of new research, including the launch of the Center for Psychedelic and Consciousness Research at Johns Hopkins University, which will explore how psychedelics can be used across psychiatric diagnoses, with potential to treat anorexia and Alzheimer's disease.
While a soap company promoting magic mushrooms may seem like an odd pairing, it's less surprising coming from the forthrightly activist Dr. Bronner's, famous for its "All-One!" label on its bottles, which is dense with text (approximately 3,000 words) extolling founder Emanuel Bronner's philosophy—developed after losing his parents in the Holocaust and immigrating to the United States of "transcendent unity across religious and ethnic divides."
"WE MUST TEACH LOVE OUR ENEMY OR PERISH! BEASTS TEACH ONLY THEIR FRIENDS," one short passage on the label says. "IN ALL WE DO, LET US BE generous, fair & loving to Spaceship Earth and all its inhabitants. For we're ALL-ONE OR NONE!"
While the soapmaker, which sources fair trade and organic ingredients from around the world, transitioned from a religious organization into a for-profit company in the 1980s, its maintained an activist spirit. David and his brother Michael Bronner—the company's president—have salaries capped at five times that of their lowest-paid worker.
"This not only makes things way more equitable internally, but also gives us the money to power our activist and philanthropic projects," David said in the AMA, referencing millions ($8.4 million out of $122.5 million in revenue in 2018) the company has donated to charitable causes, including animal welfare, organic agriculture, criminal justice reform and the legalization of hemp and cannabis.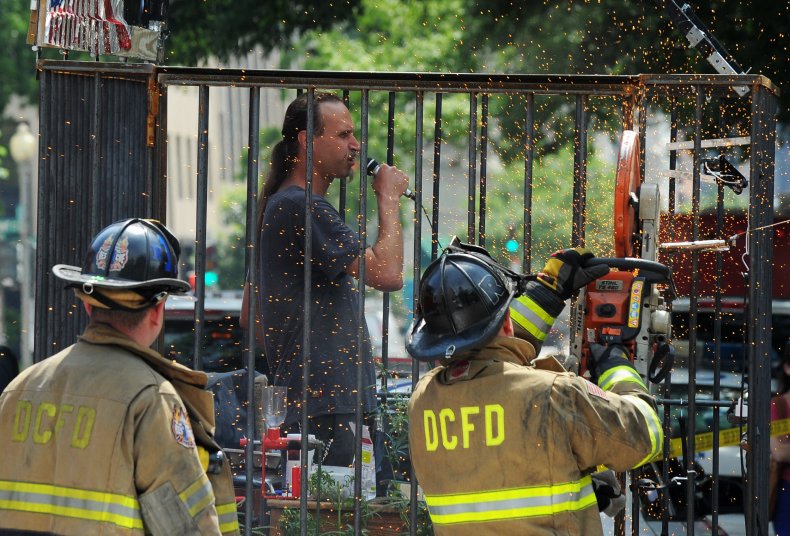 The initiative that may put psilocybin mushroom therapy on the ballot in Oregon—it currently has 130,691 of 145,000 required signatures—would set in motion a two year development plan for the licensing and regulation of the legal manufacture of psilocybin and the provision of psilocybin therapies to people older than 21. But Bronner outlined more specifically what licensed and legal psilocybin mushroom therapy would entail.
"It involves a preparation session without medicine, the actual facilitated medicine session, and then an integration session after," Bronner said. "In many ways, psilocybin therapy is just like regular therapy, but with the assistance of psilocybin to open the mind and give the participant a new perspective. The sessions can be extraordinarily powerful."
In a statement on the Dr. Bronner's website explaining their support for Initiative Petition 34, David shared his belief that "a resounding yes vote" will "galvanize research and interest, and send a clear message to federal regulators to allow Oregon's program to go into effect without federal interference, much like state medical cannabis programs that also technically conflict with federal law."
In addition to the one million dollars Dr. Bronner's is contributing toward the legalization of psilocybin therapy in Oregon, the company is all launching new "Heal Soul" labels promoting psychedelic therapy on some of their products.
"It is time to end the needless suffering of millions," the label reads, in characteristic Dr. Bronner's style, describing psychedelic therapies potential to address "epidemics for which pharmaceutical drugs have fallen short."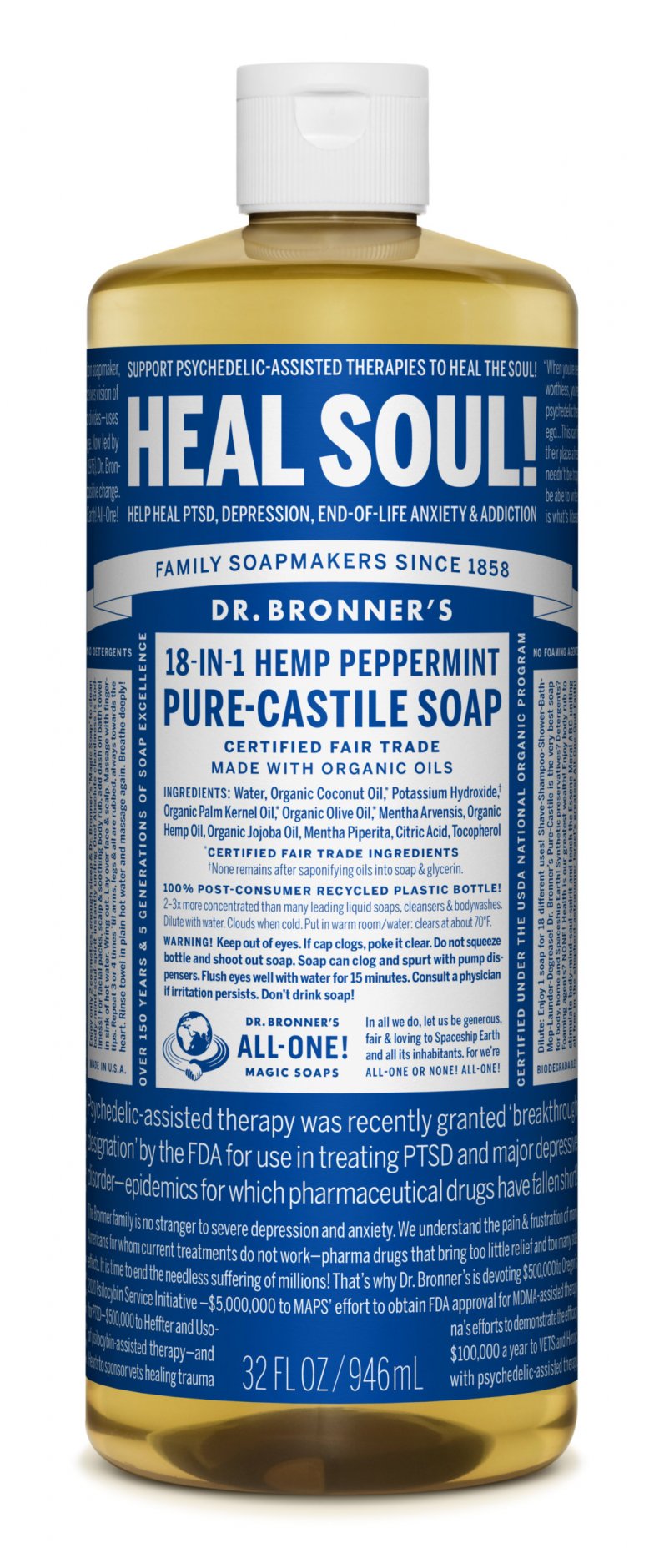 "My family's no stranger to severe depression and anxiety. Pharma drugs and traditional therapies are often inadequate, and psilocybin therapy has shown remarkable promise in clinical trials at John Hopkins, NYU, and other universities, for depression and end-of-life anxiety," Bronner said. "We want to see this therapy available for those who most need it. But also for all adults struggling with the dilemmas of life, this therapy is incredibly helpful."