In January, 32 NFL franchise owners met in Houston to decide which of three teams would be moving to Los Angeles—a decision with the potential to massively change two of four metropolitan economies (the Rams won, St. Louis lost). During a break in the haggling, Jim Irsay, owner of the Indianapolis Colts, huddled with Paul Allen, owner of the Seattle Seahawks. Their chat turned from football to another shared passion. "Paul," Irsay confided, "I'm just glad you weren't in on Ringo's drum kit." The two are both major players in the world of high-stakes rock 'n' roll memorabilia collecting. Just the month before, Irsay had been high bidder on an auction item—Ringo Starr's drum kit—and he was relieved that Allen hadn't brought his deep pockets and unblinking determination to the proceedings.
"Oh, I was in," assured Allen, who had bid anonymously. This, after all, is the Microsoft co-founder who, in 2000, created Seattle's Experience Music Project Museum—home to the world's largest collection of Jimi Hendrix and Kurt Cobain memorabilia. "Well, then," said Irsay, "I thank you for dropping out when you did."
Just two guys chatting over a shared midlife hobby, like baseball card collectors gloating over their latest eBay finds or metal-detector enthusiasts commiserating over a pop-top day. Only Ringo's drums—the 1963 Ludwig kit with an Oyster Black Pearl finish that Starr played during the height of Beatlemania —had cost Irsay $2.25 million at that December auction. Outbidding Allen and a smattering of other hopefuls, Irsay added this objet d'envy to a remarkable private collection of rock 'n' roll treasures that includes Bob Dylan's Newport Festival Stratocaster, Jerry Garcia's custom-made Tiger guitar and the Rickenbacker John Lennon gave a depressed Starr as a welcome-back gift after the ego-bruised drummer had bolted the contentious White Album (aka The Beatles ) sessions. With his latest transaction, Irsay has reunited the drum kit's long-separated bass skin (featuring the familiar Beatles logo) to the kit itself, the rock 'n' roll equivalent of reattaching the arms to the Venus de Milo.
Reconstituting the most recognizable drum set in music history has Irsay approaching spiritual ecstasy. "I really am beside myself," the 56-year-old Irsay tells Newsweek . He describes his latest acquisition as "a memorabilia Super Bowl."
'Record amounts of money'
Lately, it seems some massively important rock collectibles are popping up every month or so. Last October, the long-thought-lost Gibson guitar on which Lennon co-wrote the first wave of Beatles classics ("She Loves You," "I Saw Her Standing There," "I Want to Hold Your Hand," "All My Loving") sold at auction to an anonymous bidder for $2.4 million. (Irsay dropped out at $1.6 million.) A few weeks earlier, Sotheby's London sold a 1962 contract signed by the Beatles and their manager Brian Epstein for $569,000. In December, Janis Joplin's psychedelic Porsche 356 Cabriolet went to an anonymous bidder for $1.76 million at Sotheby's New York. It's enough to make Kurt Cobain's ratty mohair cardigan ($137,500) and Alice Cooper's old guillotine ($32,500) seem bargain basement.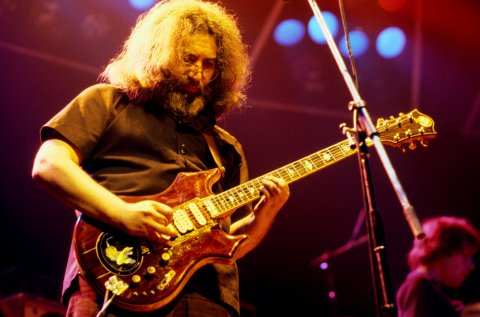 Rock 'n' roll's history, it seems, is being bought up by the 1 percent. And while that's true about so many buyable things, why are the rich spending the money now, and why on this stuff? In some strange convergence of economics, sentiment and availability, wealthy baby boomers looking for interesting places to park their money occupy a historical moment in which the elders of rock's greatest generation have realized they can't take it with 'em. As rock stars give up their long-held keepsakes—and auction houses tap into a public schooled on Antiques Roadshow and Pawn Stars—modest items like lyric sheets and autographs seem increasingly to share gavel time with rock-museum-level items that would cost more in insurance alone than the average 99 percenter could scrape up.
Meredith Rutledge-Borger, who has been a curator at the Rock and Roll Hall of Fame and Museum in Cleveland for 20 years, says she first noticed tremors in the rock market in the early 2000s. "Eric Clapton sold his Blackie guitar and got so much money for it," she says, referring to the 2004 Christie's sale of Clapton's '50s-era Stratocaster that raised $959,500 for the guitarist's Crossroads Center rehab facility. That and other high-profile sales around the same time "brought so many people into the market," says Rutledge-Borger. "Sotheby's and Christie's started having more and more high-end rock 'n' roll memorabilia auctions, and new auction houses like CooperOwen and Heritage got into it as well. Now it seems like every month there's an auction bringing in record amounts of money."
She isn't complaining. Institutions like the Rock and Roll Hall of Fame and L.A.'s Grammy Museum rely hugely on private collectors for exhibitions. "There are people who just have this collecting gene," says Bob Santelli, executive director of the Grammy Museum. "And thank goodness they do because music museums around the world rely on them." Though auction houses can be extremely tight-lipped as donors demand anonymity, public exhibits would dwindle without the kindness of billionaires. How much good stuff is stashed away in private vaults will likely remain unknown.
Garry Shrum, consignment director at Heritage Auctions, traces rock's broader investment appeal to 9/11. "After September 11, everything went screwy," says Shrum, whose Dallas-based auction house recently sold a lock of Lennon's hair to a British collector for $35,000. As traditional investment options underwent a post-attack slump, some of the more adventurous 1 percenters sought new financial havens, from rare coins to Superman comics. Says Shrum, "It was like, 'Damn, this is really cool, it has good value, and you know what? Twenty years from now, it's still going to be cool.'"
Cool, yes, but will the rock treasures hold their monetary value? Collectors seem to think so, even if sellers aren't so sure (hence the selling). But even the most seasoned buyers, when pressed, admit that the sentimental tug of owning your childhood guitar hero's Les Paul trumps potential resale value. Predicting investment payoffs is a risky game, never more so than when placing bets on the enduring appeal of rock stars. Even if we agree that David Bowie's artistic legacy will hold strong, are his fans the long-term collecting type, secure in the knowledge that a post-mortem bump in stock will hold value in coming years?
Certainly emotion will drive one of the biggest upcoming auctions, when Prince's black-and-gray motorcycle jacket from 1984's Purple Rain is sold by California's Profiles in History auction house this summer. Bidding runs from June 29 to July 1, and the auction house placed an estimated price of $6,000 to $8,000 on the piece prior to the rock star's death in April, but a spokesman for Profiles in History has said he wouldn't be surprised if the price sails past $100,000.
Stakes like that have their own special appeal. Irsay can make a big-money auction sound as exciting as any NFL playoff game, a contest made all the more intoxicating by a sense of cultural responsibility: Irsay, who also owns the scroll on which Jack Kerouac typed On the Road, describes himself as a temporary custodian of souvenirs from an era when "multiple Shakespeares were walking around—like Lennon and Dylan—and their likes won't be seen again."
Exclusive club
That combination of idée fixe and financial wherewithal makes for an exclusive club. "You've got to be worth hundreds of millions of dollars, or even billions, to spend $2 million on a guitar," says Andy Babiuk, author of the lovely and definitive Beatles Gear and Rolling Stones Gear books. Match the drive with the capability, he says, and "that's maybe 25 or 30 people worldwide."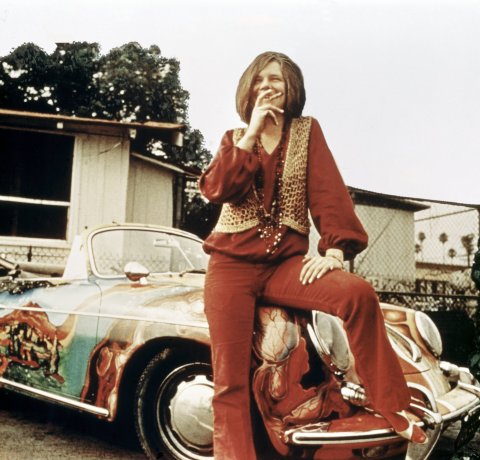 Longtime collectors ready to cash out aren't the only ones benefitting from the memorabilia boom. In 2014, San Diego contractor John McCaw noticed that the Gibson acoustic-electric he bought from a friend in 1969 for $175 looked nearly identical to one featured in a magazine article about the late George Harrison's guitar collection. After a bit of research and some guidance from Babiuk, McCaw confirmed that his scratched-up Gibson once belonged to John Lennon—the two Beatles had received their guitars from Gibson in 1962, and Lennon's was left behind by a roadie at a 1963 London Christmas gig. Over the years, the missing Gibson J160-E had taken on near-mythic status in Beatles lore, unbeknownst to the man who bought it from a friend in San Diego upon returning from a stint in Vietnam decades ago. Though gaps in the guitar's travels have yet to be explained, the Gibson somehow made it from Swinging London to a San Diego guitar shop in 1967—one theory holds that another, unnamed British invasion band snatched the left-behind instrument, toured with it through the mid-'60s and finally traded it in for an upgrade. Whether this hypothetical band knew it was strumming Lennon's guitar is unknown: certainly the guitar store and the 1967 purchaser didn't, or the price would have exceeded $175, even back then.
In any case, once McCaw realized what he'd had all these decades, he decided that his San Diego home was no place for a rock 'n' roll holy grail. The guitar sold to an anonymous bidder through Julien's Auctions in Hollywood last October for $2.4 million, proceeds which McCaw offered to share with Yoko Ono's Spirit Foundation charity.
Neither McCaw nor Julien's Auctions owner Darren Julien will disclose the identity of the winning bidder—anonymity is guarded fiercely in the auction industry.
Sometimes though, the big game bidders don't mind who knows what's in their collection. In 2000, Rick Tedesco, the owner of the Guitar Hangar music store in Brookfield, Connecticut, tracked down the 1968 Gibson Les Paul Custom once owned and played by Mick Ronson, David Bowie's Spiders From Mars guitarist whose work on The Man Who Sold the World, Hunky Dory, The Rise and Fall of Ziggy Stardust and the Spiders From Mars, Aladdin Sane and Pin Ups defined the sound of glam rock. "I wasn't trying to sell it," says Tedesco. "It was just the purest form of 'I want to own the guitar that made me want to play the guitar.' I always said that to sell it would take an enormous, stupid amount of money and then some."
Enter Simon Dolan, the 46-year-old British-born multimillionaire entrepreneur and race car driver. In 2014, Dolan learned of the Ronson guitar, and after a small bit of haggling and a $200,000 check, the Les Paul was headed to Monte Carlo, Monaco. "If someone offered me $5 million, I wouldn't sell," Dolan says in an email to Newsweek . "The first time I played it was about a week after Bowie died. I knocked out the Ziggy riff, and it was simply magical—actually brought a tear to my eye."
A previous version of this article stated incorrectly that the entire auctioned drum kit used by Ringo Starr appeared on The Ed Sullivan Show. The text has been updated to say that elements of the kit were used throughout the Beatles' rise.