Magician Rescued From Drowning in Tank After Failing to Escape from Straitjacket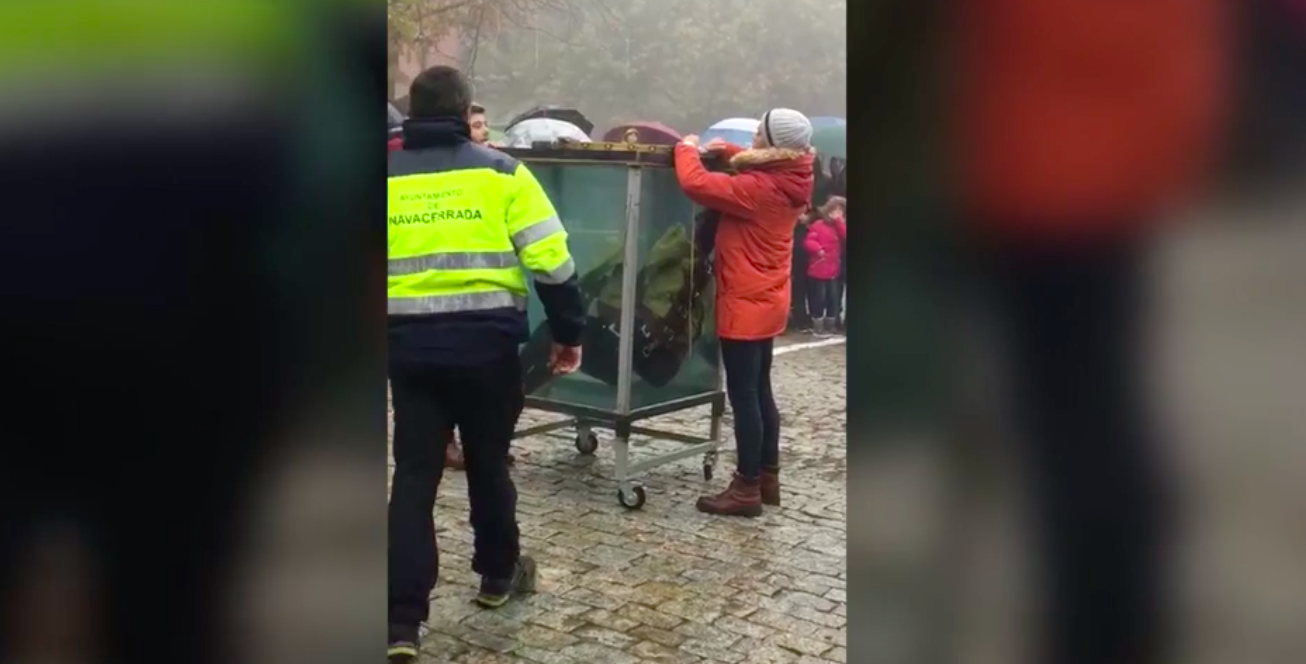 An illusionist in Spain had to be rescued from drowning in his own stunt after he failed to escape from a straitjacket as he was submerged within a tank of water.
Footage of Pedro Volta attempting to perform the stunt in front of a large crowd, including many young children, at the Plaza del Doctor Gerada in Navacerrada, in Madrid, shows the escape artist struggling to remove the straitjacket while inside the clear water tank. Eventually, his body goes motionless, leading assistants to realize something has gone terribly wrong.
In the clip, children can be heard crying as four rescuers rush in to open the tank and drag the drowning performer into the air. According to Spanish newspaper El Mundo, Volta was in the tank for about two minutes before he was rescued.
Despite the quick response from assistants, Volta nearly died from the incident and was transferred to the Collado Villalba Hospital for treatment. "I was four minutes in cardiorespiratory arrest, literally dead," he said later, according to Spanish newspaper Marca. He has since recovered from the ordeal.
Volta also told El Mundo that he was "very happy" that the rescuers were able to revive him and bring him "back to life." The escape artist also wanted to apologize for the disturbing images, according to the newspaper.
However, Volta affirmed, "Magic is a wonderful art, and it's worth it. We transmit a message of hope, that everything can be done." The newspaper shared an image of the escape artist in a hospital bed, waving to the camera.
Magicians and stunt performers have long done tricks in which they escape from drowning in tanks of water or other containers. Such stunts generally use chains, ropes or straitjackets to constrain the escape artist as a crowd watches on the edge of their seats. If all goes as planned, the performer escapes from their constraints and proudly pushes their way out of the tank.
Legendary magician Hungarian-born American illusionist Harry Houdini, who died in 1926, greatly popularized such escape performances. In one of his most famous acts, the performer would be handcuffed and stuffed inside a large milk can filled with water. The performance was billed with the ominous message: "Failure Means a Drowning Death."
Earlier this year, escape artist Matt Johnson enthralled and terrified audiences of Britain's Got Talent with a series of "drowning stunts." In his initial audition for the reality television show, Johnson was handcuffed and chained inside a water tank, similar to the failed stunt of Volta. In a follow-up stunt a few weeks later, Johnson managed to escape after he trapped his head inside a water-filled glass box closed with a series of locks.