Magician Shot in Head by Crossbow On-Stage During Illusion Gone Wrong
A magician was taken to hospital over the weekend after reportedly being struck on the head with an arrow during an on-stage performance gone wrong.
Entertainer Li Lau, who works under the name "One Crazy China," suffered an injury at the 2019 National Arts Festival in Makhanda, South Africa. He appeared alongside magician Brendon Peel in a show titled "Carnival Sideshow and Other Magical Things" yesterday afternoon, officials said.
The crowd was asked to leave the hall after a single arrow appeared to strike Lau during an illusion, according to the Daily Dispatch, an Eastern Cape newspaper. Festival organisers said Lau had been taken to Settlers Hospital in Makhanda, formerly Grahamstown, and received stitches to the back of his head.
The art organization's chief executive, Tony Lankester, told the paper that trauma counseling would be made available to members of the audience who witnessed the accident.
Newsweek subscription offers >
"We are informed that the crossbow did not penetrate his skull, and Mr. Lau is fully conscious," Lankester said Sunday, according to the Daily Dispatch. "The festival deeply regrets the incident and is in conversation with the performers to establish what went wrong with the illusion."
But co-star Brendon Peel told Newsweek the story had been blown out of proportion by the local media outlets and hit back against the newspaper's claims he was responsible for an error.
"There was a crossbow involved but we structured the illusion so that it is impossible to be truly fatal," he said. "Also, it was not me who created the effect, it is Li Lau who devised it, I merely assist in the illusion. The media has painted it out as if I physically shot the thing at him. I won't go in detail how Li's escape works, which he designed, but at the end of the day it is a trick." He said viewers "loved the show."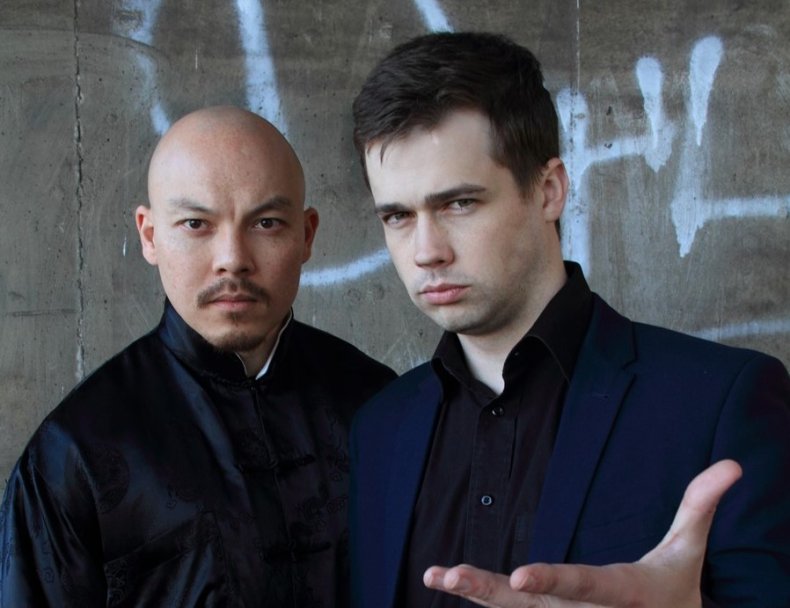 Newsweek subscription offers >
"There was a slight mishap and we took all necessary precautions just to be overly cautious. All is well on both our sides and the shows are continuing as scheduled. The entire story was blown way out of proportion and Li and myself were not reached out to make a comment," Peel continued.
In a statement obtained by Newsweek via Peel, Lau said: "I'm all good and well following the minor mishap with the escape illusion. I wish to help clarify that Brendon Peel is in no way responsible or to blame and did not physically aim or hold the crossbow during the stunt.
"The escape is something that I designed and created and we would never allow ourselves to be placed in direct harm's way. We apologise for the scare and were being overly cautious to ensure that I was okay."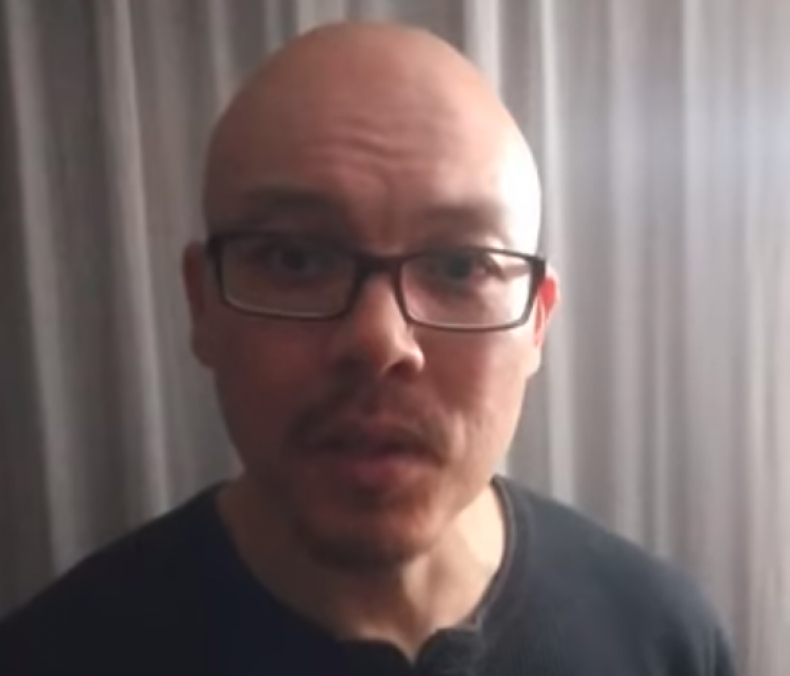 The escapology mishap was also reported on by the local newspaper I'solezwe lesiXhosa, which noted on Twitter that Lau survived his injuries "after being shot in the head."
The National Arts Festival did not immediately respond to request for comment.
While it was not immediately clear what exactly the illusion during the Carnival Sideshow show involved, an image published on Lau's website appears to show a version of the stage trick in action.
The National Arts Festival Facebook page confirmed yesterday that Lau had been discharged and published a statement obtained from the performer, who said the scheduled magic show dates will continue.
"I want to thank everyone who came through to the show and for your support. We just had a little minor incident this afternoon, but I am all well. We just took precautionary measures. We would never put ourselves in harm or potential risk. I am 100 percent. The show is going to go on," Lau, who describes himself as a "bizarre magician," told concerned fans in a brief video update.
Magician Shot in Head by Crossbow On-Stage During Illusion Gone Wrong | News