Magnet Fisher Finds Kalashnikov in River, Sparking Investigation
A man pulled a Kalashnikov from the depths of a river bed while fishing on Saturday evening.
The fisherman said he was using a magnet to cast off when it became caught on a metallic object in the Doubs river in Besançon, in eastern France.
Hauling the mystery object onto shore, the man gave the weapon a quick clean and realized it resembled a Kalashnikov assault rifle before calling authorities to report the find, L'Est Républicain reports.
After an initial observation, officers believed the weapon had been submerged under water for some time due to the presence of seashells on the rifle.
The barrel and butt of the gun were reportedly missing at the time of its discovery.
Forensic officers have since taken over the investigation in an attempt to uncover how and why the weapon found its way to the surprising location.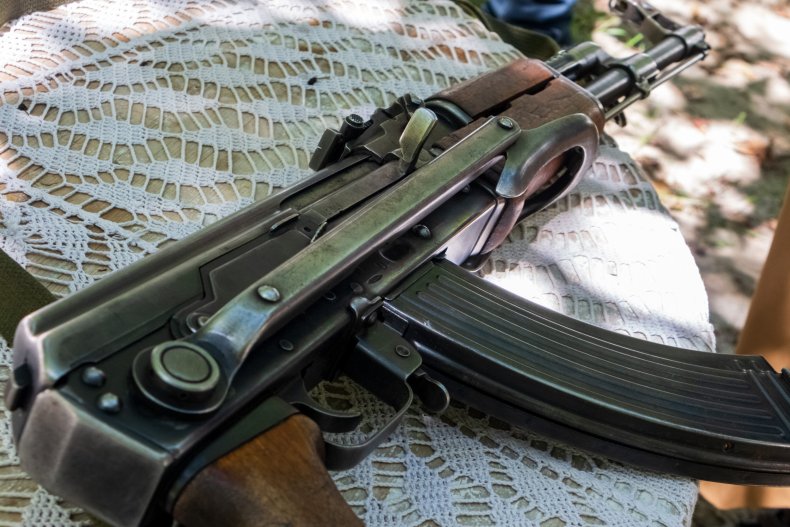 The Kalashnikov was produced after WWII and named after its Russian inventor, Mikhail Kalashnikov.
Kalashnikov commanded a Red Army tank during the second world war and applied lessons learned from battle into designing the AK-47 assault rifle.
Wounded from battle, the soldier compared the antiquated and unreliable rifles used by the Russian army to the light, dependable automatic weapons carried by the German troops he had been fighting and set about to develop a superior weapon.
According to the Moscow-based Center for Analysis of Strategic and Technologies some 70 to 100 million Kalashnikovs have been built worldwide since 1947, compared to about 7 million of Kalashnikov's Western rival the M-16 assault rifle.
The AK-47 weapon routinely turns up in conflict zones across the world. It is so widespread that it features as the standard infantry rifle for the armed forces of some 80 countries and is used by liberation movements, Islamic militants, Mexican drug cartels and Somali pirates.
Cheap to produce and easy to maintain, the weapon has killed more people than any other firearm.
Before his death in 2013, Kalashnikov is believed to have written a letter to the Russian Orthodox Church, expressing concern that the weapon had killed so many people, the Izvestia newspaper reported at the time.
"My spiritual pain is unbearable," he reportedly wrote in the letter to the head of the Church, Patriarch Kirill. "One question keeps repeating itself; as my assault rifle killed so many people, does that mean that I, Mikhail Kalashnikov ... an Orthodox Christian, am responsible for people's deaths, even if they were enemies?"
Kalashnikov, who was 94 when he died, said many times that he was proud of his invention but also regretted it was used by criminals and child soldiers.