Magnitsky: A New Human-Rights Law for Russia—and the World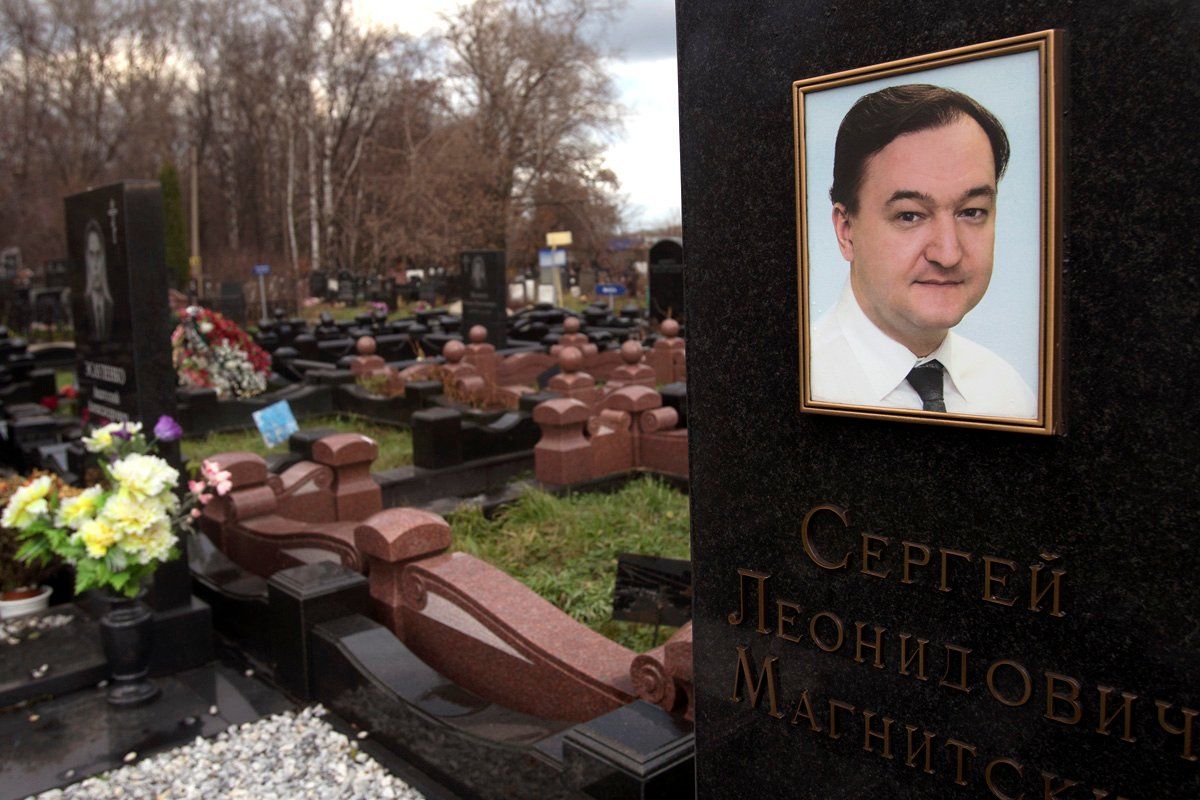 A young Russian lawyer uncovers what looks like a massive tax fraud. He tells the police. But instead of investigating the alleged crime, the cops—in league with the officials he accuses of perpetrating the fraud—throw the lawyer in jail and subject him to torture. He refuses to retract his accusations, and he's finally beaten to death. For good measure, he's prosecuted posthumously for a list of trumped-up crimes. The police who jailed him, meanwhile, are promoted and decorated. Russian officialdom protects its own.
If Russia's courts won't bring the guilty parties to justice, who will? The U.S. Congress has just voted to make it America's job. The Sergei Magnitsky Rule of Law Accountability Act (named for the 37-year-old tax lawyer who died three years ago), bars everyone implicated in Magnitsky's detention, abuse, or death from visiting the U.S., owning property there, or holding a U.S. bank account. The Senate is to pass its bill soon. Similar laws have already been adopted in Canada and across Western Europe.
Those penalties may be scant punishment for murder, but the Magnitsky Act could have outsize consequences. The American and European laws are open-ended, applying not only to the suspects in the Magnitsky case, but to human-rights violators around the world. "We have an opportunity to target those in the Russian, Syrian, and other rogue regimes who resort to torture or extrajudicial killing to silence the voices of freedom and democracy," says Dominic Raab, a Conservative British member of Parliament. "[They] should not be free to waltz down King's Road to do their Christmas shopping."
Russian authorities have taken no action against the perpetrators of the $230 million tax-refund scam
Magnitsky said he had discovered. Instead, the Kremlin sent a team of Russian senators to Washington to lobby against the Magnitsky Act. One of them, Vitaly Malkin, turned out to have been blacklisted by Canadian authorities for alleged ties to "organized or transnational crime," according to court documents revealed by Canada's National Post. That embarrassment didn't stop the Russians from sending Dmitry Kluyev, a convicted fraudster and the man Magnitsky accused of being the tax scheme's mastermind, as a member of Russia's official delegation to a Council of Europe hearing in July.
The Magnitsky Act scares powerful Russians. It threatens "to become an ongoing nightmare for the Kremlin kleptocrats who have operated with complete impunity for years at home and abroad," says former Duma deputy Vladimir Ryzhkov. Corruption is so pervasive in Russia that almost any official could be targeted. "We oppose foreign interference in Russia's domestic affairs," says Ryzhkov. "But we also oppose Russia's corrupt officials' becoming an accepted part of the world's political and financial elite."
Sanctions can work. In 1974, U.S. Sens. Henry M. "Scoop" Jackson and Charles Vanik sponsored a trade-law amendment denying most-favored-nation status to the Soviet Union unless dissident Jews were allowed to emigrate. "A country that does not respect the rights of its own people will not respect the rights of its neighbors," the physicist and human-rights champion Andrei Sakharov warned, even as the KGB branded him a traitor for supporting Jackson-Vanik. And in the end, thousands of refuseniks were allowed to leave.
The White House has tried to block the Magnitsky Act, citing the need for Moscow's cooperation on Syria and Iran. The dynamic was much the same in 1974, when Henry Kissinger, the architect of U.S.-­Soviet rapprochement, was secretary of state. "Kissinger saw Jackson's amendment as an attempt to undermine plans to smoothly carve up the geopolitical pie between the superpowers," wrote the former refusenik Natan Sharansky, now an Israeli citizen. "It was. Sakharov always believed that détente swept the Soviet's human-rights record under the rug in the name of improved superpower relations." Russian reformers today recognize the power of international sanctions. "It is high time for the West to remind our authorities… to respect human rights," says Zoya Svetova of Moscow's independent New Times magazine. "Otherwise, the behavior of the West is not just pragmatism but simply betrayal." Disinviting corrupt leaders and torturers may not be much. But it's a start.