A magnitude 7.4 earthquake struck off the northeastern coast of New Zealand early Friday morning, local time.
Though the National Weather Service's Pacific Tsunami Warning Center initially issued a warning in response to the tremor, New Zealand's National Emergency Management Agency (NEMA) later said there was no current tsunami threat to residents.
Shortly after the earthquake occurred, the warning center said early information indicated that "hazardous tsunami waves are possible for coasts located within 300 km of the earthquake epicenter." The epicenter was determined to be south of the Kermadec Islands, which are home to many active volcanoes.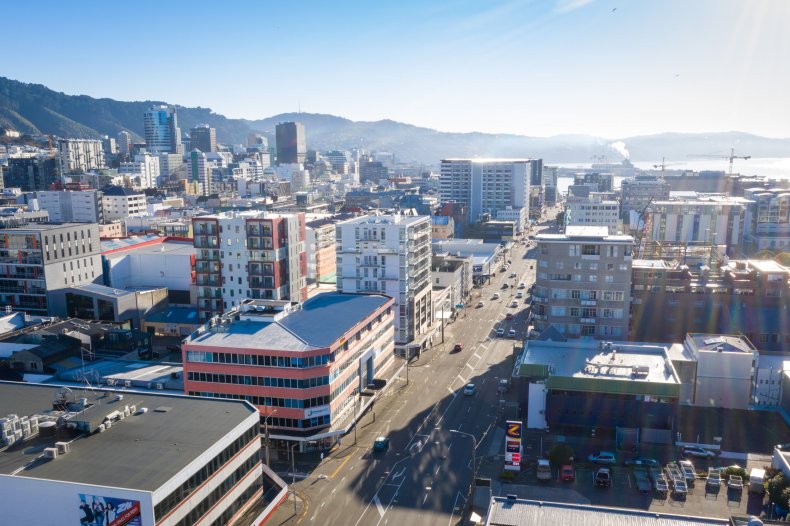 After reviewing the data further from Friday morning's earthquake, NEMA said the government did not believe there was a present threat to New Zealand residents.
"Based on current information, the initial assessment is that the earthquake is unlikely to have caused a tsunami that will pose a threat to New Zealand," the agency said.
However, the agency said in a statement posted on Twitter that it was possible those who live along the coast could experience "strong and unusual currents," as well as "unpredictable surges at the shore."
NEMA did not respond to Newsweek's request for further comment before publication.
According to data compiled by GeoNet, a New Zealand–based system that monitors earthquakes, tsunamis, volcanoes and other geological hazards, more than 8,900 people said they felt the earthquake Friday. While the majority of those who reported feeling the quake said the shaking they experienced was light, about 15 percent said the quake was of moderate strength or worse.
People residing on New Zealand's North Island, which is known for its volcanic activity, registered more responses to the quake with GeoNet than the rest of the country.
On Thursday, GeoNet data showed at least five other earthquakes that were measured at a 2.6 magnitude or greater affected New Zealanders at a closer range than Friday morning's quake.
Despite those who rated the earthquake's strength as "weak" or "moderate," the United States Geological Survey said only 15 earthquakes have registered at greater magnitudes near New Zealand over the past 120 years. While GeoNet data showed earthquakes recorded near the Kermadec Islands are common, most are much smaller in size than the magnitude 7.4 earthquake recorded on Friday.
The Kermadec Islands chain hosts an estimated 80 volcanoes, including the frequently active volcano on Raoul Island. The group of islands stretches more than 1,600 miles between New Zealand and Tonga in the South Pacific.