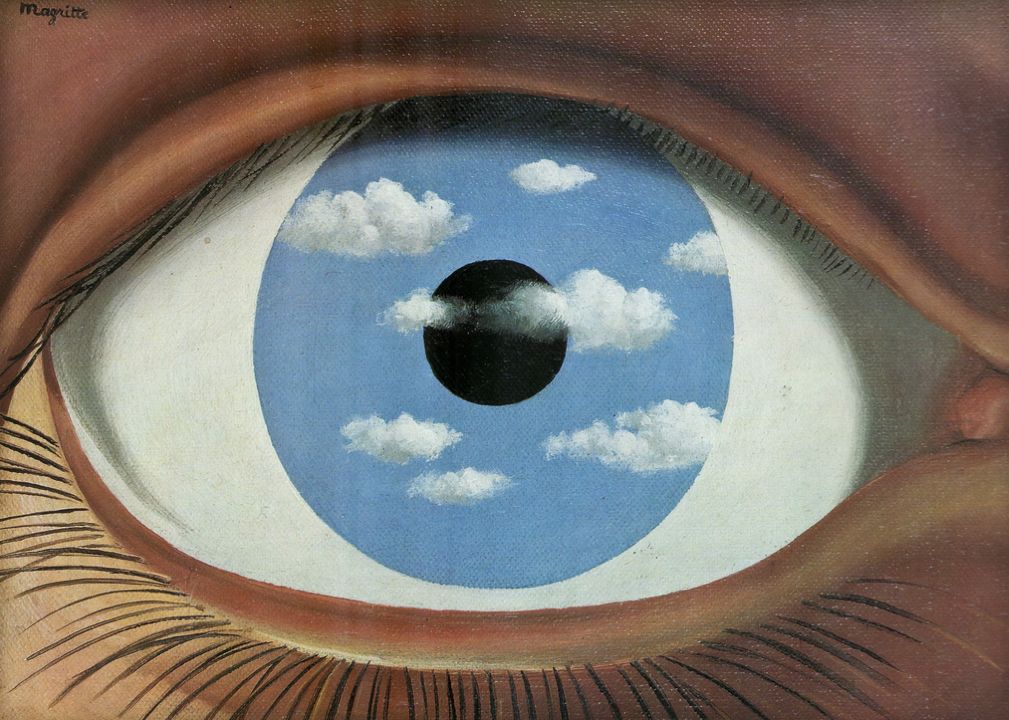 "Ceci N'est Pas Une Pipe," This is Not a Pipe, Belgian surrealist Rene Magritte famously painted in script under an image of a pipe in the 1928 oil "The Treachery of Images." According to the Museum of Modern Art, where a touring Magritte exhibition began in September and just ended Sunday, the artist's M.O. was to "defamiliarize the familiar" or, as the artist once said, to make "everyday objects shriek aloud."
And shriek they did for New York University music student Candace Lee Camacho who, on a "random" trip to the MoMA, felt song flow from the tableaux. "I just wanted to do something with the paintings," she tells Newsweek, explaining that they inspired her to create a 10-song project, "This is Not an Album," which she released Friday.
Each track in the album, which is available for free to stream or download, is named after a painting in the exhibition. The songs are more Camacho's reflection on the works than a literal interpretation. For example, Camacho's song for "Le Viol" ("The Rape"), the portrait in which the eyes and mouth of a face are a woman's breasts and vagina, respectively, she mixes slow, melancholic piano and acoustic guitar over sultry vocals -- which sometimes verge more on spoken-word poetry than singing -- to tell a tale of longing.
Camacho, 18, hopes the project will make the art more accessible, as "a lot of people are intimidated by money, by knowledge--they feel like they can't experience art of museums at all."
Camacho, originally from Queens, further explains that she wants to show people that "art is extremely approachable -- if we just take a step back and look at it in our own languages."
She suggests that Magritte viewers try using her album as an audio guide in the exhibitions next two venues. "Magritte: The Mystery of the Ordinary" will be on display at the Menil Collection in Houston, Tex., from Feb. 14 to June 1. The show will then be at the Art Institute of Chicago from June 25 to Oct. 12.