'Married At First Sight' Season 8 Spoilers: Exclusively Find Out if Stephanie and AJ Are Still Together Today
Married at First Sight subjects Stephanie Sersen and AJ Vollmoeller had an instant connection when they agreed to their blind marriage, as depicted in Season 8 of the Lifetime reality show but are they still together?
Stephanie revealed she was thrilled when she saw AJ on their wedding day and revealed more details in an exclusive Q&A with Newsweek. Check out the full interview below.
Were you excited to see each other for the first time?
Yes, I was absolutely excited to see my husband for the first time. It's what I've been waiting for!
What was your reaction to each other at first sight?
At First Sight, I could tell my husband was happy, and relieved to see me. I could also tell that he was extremely nervous, so my first reaction towards him was to take his hand, so he could feel from my touch that everything is going to be OK in hopes to calm him down.
What did the first kiss feel like?
It was great! It felt natural and we both disappeared into our own little world for a minute. Shocking since we had all those eyes on us!
If you could change one thing about your wedding day, what would it be?
My wedding day was one day in the process I knew I had to take in order to find love. If AJ and I last the distance, we will likely have another wedding that will be more personal to us.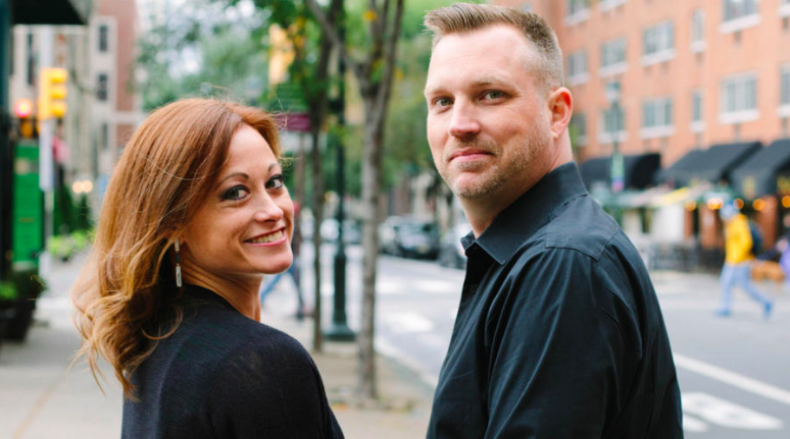 Do you think the experts made the right choice?
I trust the experts and am excited to find out all the reasons why they matched us. I'll know in the future if it's the right choice for me, but so far it's the right choice by the experts!
Were you afraid you might be marrying someone you might know already?
Not at all. In the seven seasons of MAFS, this has never been an issue, so I trust the same for season 8. Also, the background checks are very thorough, so I trust that I won't be matched with someone I already know.
What do you like best about each other?
Meeting at the alter, then getting pulled for photos, interviews, etcetera, does not give us enough time to learn about each other on the wedding day. But, right off the bat, we both love making each other laugh the most!
Do you have any regrets?
No regrets! I'm making the most of this incredible opportunity. I signed up for all of it.