Magufuli Forces Tanzanian Officials to Sign Public Integrity Pledge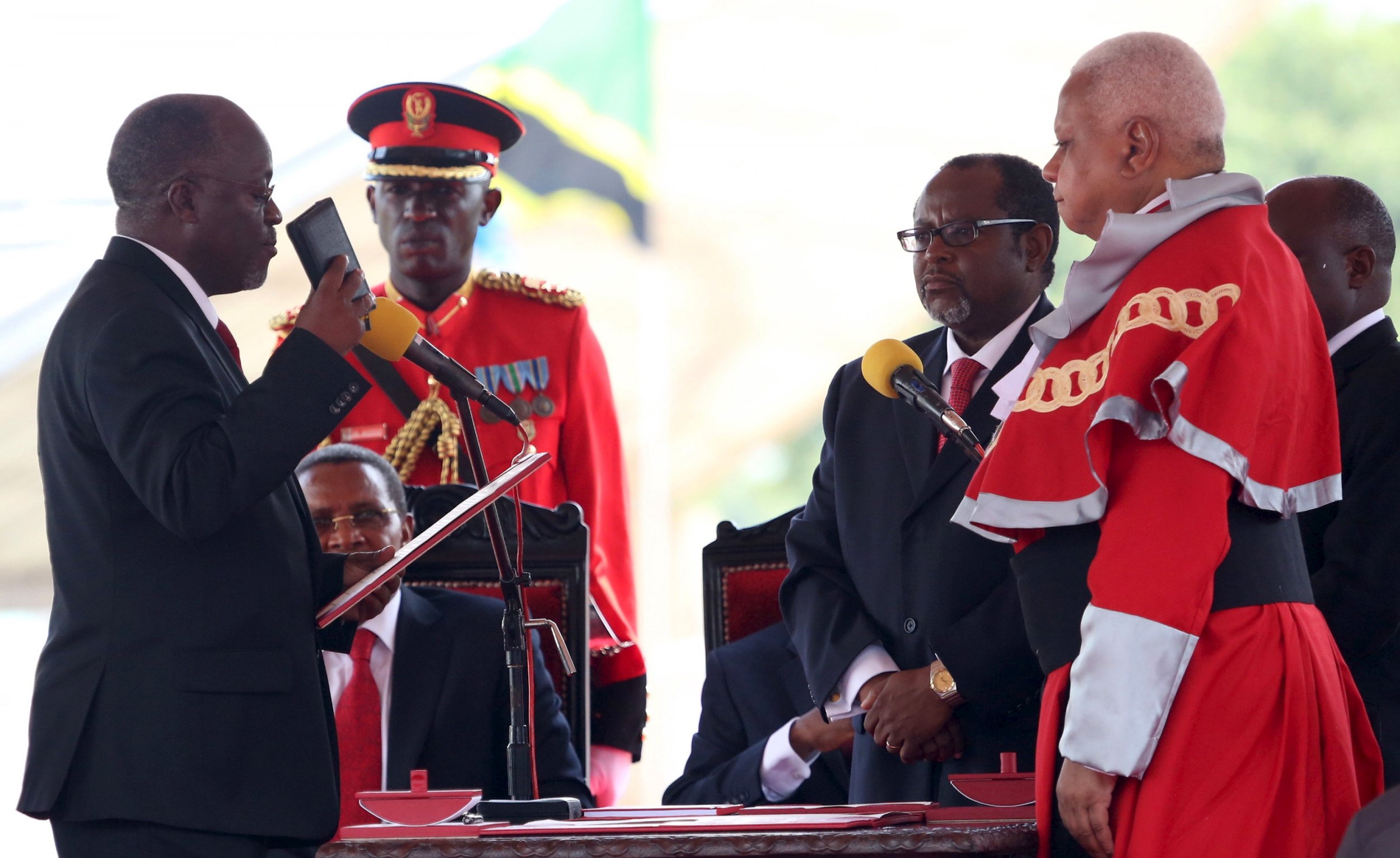 Tanzanian President John Magufuli has forced new government officials to publicly sign a pledge of integrity before entering office, U.S. broadcaster Voice of America (VOA) reported.
Since his election in October, Magufuli has undertaken various initiatives aimed at rooting out corruption and reducing bureaucracy within government. The president fired dozens of port officials in December after more than 2,400 containers were found to have disappeared without taxes being paid on them. Magufuli also ordered the arrest of the head of Tanzania's Revenue Authority in connection with corruption and has banned foreign travel for all government officials except himself, his vice president and the prime minister.
Government spokesman Assah Mwambene said the newly-appointed permanent secretaries were made to sign the document in the presence of Magufuli, who leads the ruling Chama Cha Mapinduzi (CCM) party, at the State House in Dar es Salaam, VOA reported on Sunday. During the ceremony, Magufuli warned the officials that if any of the officials felt unable to abide by the document's contents, "he should dismiss himself and vacate the State House premises right now."
Prior to Magufuli's intervention, Tanzanian government officials signed an integrity document which was then submitted to an ethics commission. Under the president's orders, however, the document has been "beefed up" to include "a very serious corruption element" as well as other measures to ensure that government officials work on behalf of the population, according to Mwambene.
Nicknamed "the bulldozer" for his proficiency in expanding the country's road networks, Magufuli previously served as Tanzania's works minister. His anti-corruption and cost-cutting initiatives spawned a Twitter hashtag, #WhatWouldMagufuliDo, which trended in Tanzania and East Africa in December.