Mahira Khan: How Time's Up Is Crossing Over From Hollywood to Pakistan and Bollywood
Mahira Khan is the biggest female star in Pakistan's burgeoning film industry, and one of the first Pakistani actors to cross over into India's lucrative Bollywood industry.
Since starting her entertainment career as an erstwhile video jockey on MTV in Pakistan, Khan, 33, shared the screen with Shah Rukh Khan, arguably Bollywood's biggest star, in 2017's Raees, and is leading homegrown, headline-grabbing Pakistani films that make national headlines (like the controversial Verna—more on that later). And she's making history as L'Oréal's first Pakistani ambassador.
Khan is using her prominence in the Pakistani movie biz to champion female empowerment, taking cues from her compatriots in Hollywood in the wake of Harvey Weinstein's downfall and the highly publicized #MeToo and Time's Up campaigns.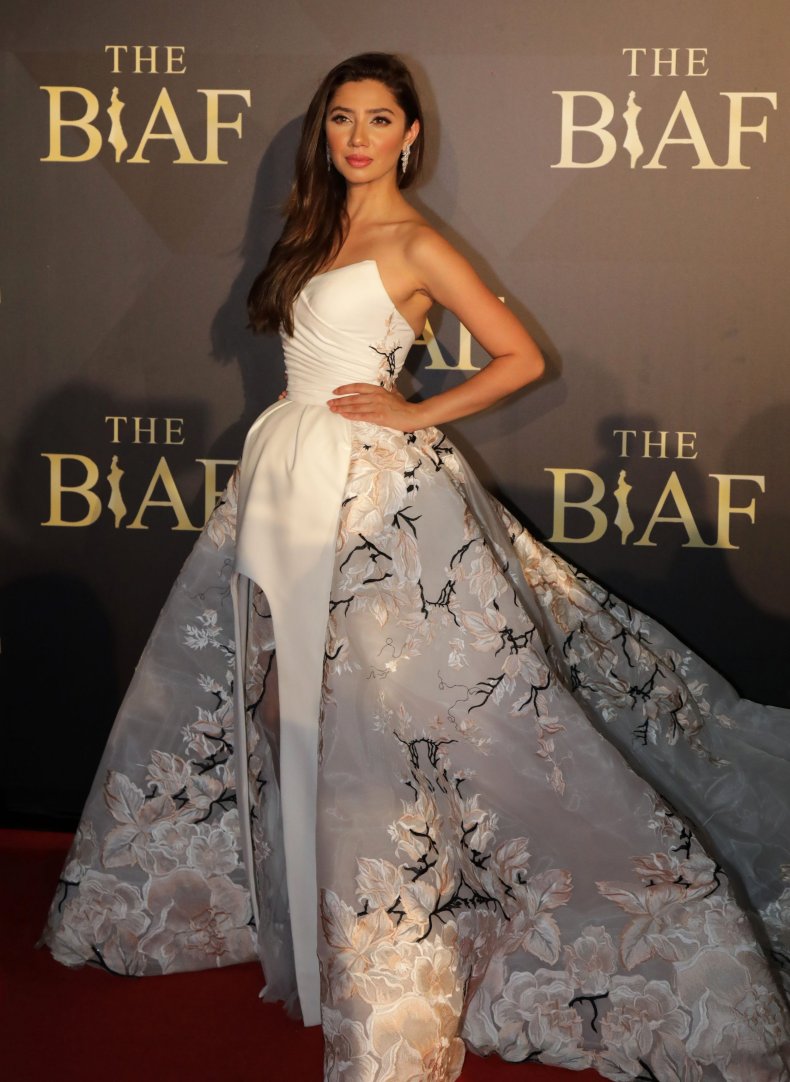 It's fitting, then, that the actor's most recent film is a social justice drama about a woman who also declares time's up. In Verna, Khan plays Sara, a woman raped then tormented by her abuser, who seeks her own brand of karmic retribution when the law fails her. The film touches on the patriarchal thinking that still persists in the Indian subcontinent and that modern women like Khan are shattering. It's also perhaps too close for comfort: Verna's release was blocked by a Pakistani film board, but a groundswell of protest against the censorship led to the film's eventual release.
Khan and Verna will take center stage at the 2018 U.K. Asian Film Festival in March, which this year is celebrating the achievements of women on film. Ahead of her visit to the U.K., Khan spoke to Newsweek about Verna, the Time's Up movement crossing over to Pakistan and memories of legendary Bollywood actor Sridevi, who died February 24.
Fans across the Indian subcontinent and the world are mourning the death of Sridevi, one of Bollywood's first female superstars. What did she mean to you?
It's very strange. I did a film [recently] which has comedy. For that, I started studying old Sridevi films. Even though we've all been fans of her forever, as an actor, this was the first time I was blown away by certain things that she did that nobody else could do. I'm actually very grateful that I discovered that. It's sad, but what a life she lived. I'm just grateful that we lived in the times of Sridevi.
Sridevi was a major star in India, and you are considered the top female talent in Pakistan cinema. For people who may be unaware, how does Pakistan's film industry compare with India's?
I've been lucky to be part of what we call "the revival" of cinema in Pakistan. There's always been cinema in Pakistan, but it died out, and for a long period of time there was a lull in our film industry, and that lasted for a very long time. Usually you'd go from [television] drama to film, but my first acting experience was [the movie] Bol, and then I came to TV. I only came to TV because there was no other avenue of film at that time. And then, slowly, after my third serial [drama], we went back to film and there was a certain revival. What's exciting about Pakistan right now is that there's an open field, which means we're not stuck in a formula. We're experimenting and there's all kinds of films coming out.
How would you describe Verna?
More than anything, Verna talks about power. Whether we talk about misogyny or patriarchal society or even abuse, they're an act of power. That's what the film tackles. My character is an empowered woman and she fights the system. It's not just a story about rape.
What made you want to make this film?
Shoaib Mansoor was my first director—he directed Bol—and he's probably one of the best in Pakistan. When he calls you, you immediately want to listen to what he has to say. When I heard the story, all I knew was there are lines in the film that I wanted to be able to say. There were a lot of other great commercial projects that were around at the same time, but as an actor, it was a hunger to be able to be part of something like this.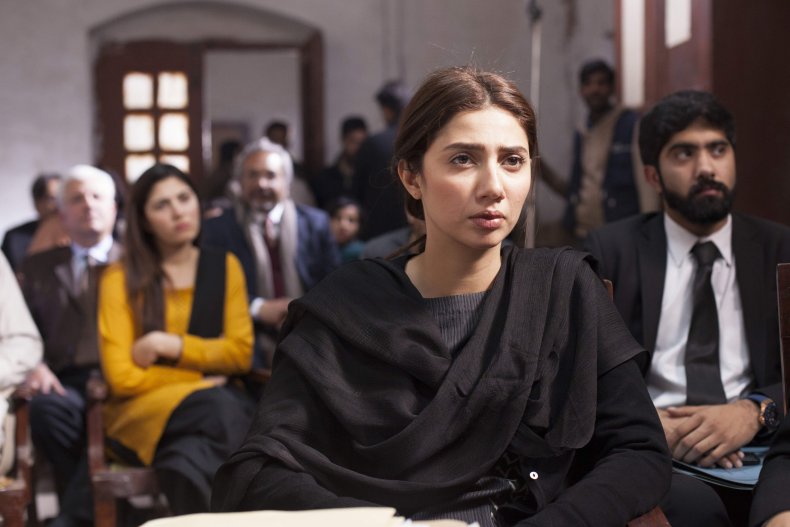 The film caused a lot of controversy in Pakistan. Do you think that says something about the society there? Is it still patriarchal?
We knew there are certain things that have been said in this film that won't go down well with certain people, certain institutions. And they didn't. There was a feeling of, OK, it's been banned—now what do we do? There was a handful of people who did not want it to go out, and then there was the entire brigade of people—a society—who created an uproar and said they want this film to be released. That pressure caused them to release the film. I don't know what the outcome of Verna would have been 20 years ago, or 25 years ago, or 10 years ago even. But today people are like, "We're not going to let you ban this film." I actually thought, OK, this is banned, or there will be several cuts. There were no cuts in the film. It only happened because people got up and talked about it—journalists, Twitter, talk shows debating it. There was enough pressure and it got released.
Hollywood women are declaring "Time's Up" on inequality. Is that crossing into the Pakistani film industry and Bollywood too?
Absolutely. It all trickles down and it has trickled down. There are certain themes running through the world that are very similar. Whatever is happening there is happening here. People are raising their voice there; women are raising their voices here. There's a very similar pattern in this country as well. We are having constant debate about gender equality, we are talking about women, women in films, the kind of roles written for women. It has trickled down.
Are there conversations about equal pay and equal billing, too?
Personally speaking, I would like to see better roles written for women. And I think that is happening. There are great roles for women in TV in Pakistan. They're the heroes of our television industry. I would like to see the same for film. As an actor, you want to be part of good cinema. I would like better stories, and I want to see better roles for men and women. As far as tackling things like pay parity, in this industry, that is also being talked about. I think most of us—me and my female co-actors—I think we all fight for our rights. I think we're creating a good groundwork for future generations.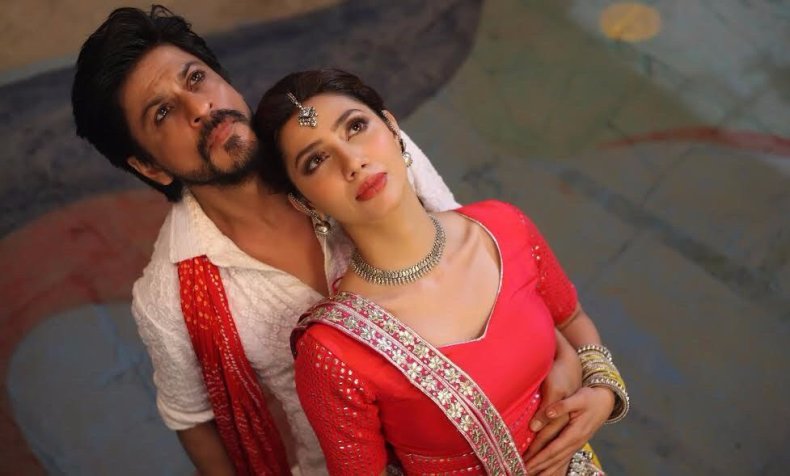 Raees was your first big foray into Bollywood, but it came at a time when political tensions between India and Pakistan led to a ban on Pakistani actors working in India. You weren't able to promote the film in India, and it got banned in Pakistan. What was that experience like?
I've talked about this so much I've sort of let it go. It was bittersweet. But, obviously, who would have wanted to have been in that position? It was a bittersweet experience. Today I am focused on bringing out work wherever I can. If it wasn't films, I'd be in TV—and I want to go back to TV. If it wasn't TV, I'd probably be doing some sort of theater. And if it wasn't theater, I'd probably be in front of the mirror and acting.
It seems a shame that India has recently upheld its ban on Pakistani talent in Indian films. What can be done to resolve this?
Oh, man. I wish I had an answer to that. I wish it was within our hands or our control. But it isn't. It's something governments are deciding, and so be it.
Mahira Khan attends the U.K. Asian Film Festival from March 14-16 and will take part in Q&A sessions in support of Verna. For tickets and information, visit www.ukasianfilmfestival.com.