Mahmoud Abbas Apologizes for Anti-Semitic Comments About Holocaust
Palestinian President Mahmoud Abbas has apologized for his comments that the persecution of Jews in Europe was due to their conduct and not their faith.
A storm of protest followed his speech on Monday in which he suggested that Jews had been persecuted "was not because of their religion" but "because of their social profession."
"So the Jewish issue that had spread against the Jews across Europe was not because of their religion, it was because of usury and banks," he said at the first session of the Palestinian National Council since 1998 in the West Bank city of Ramallah.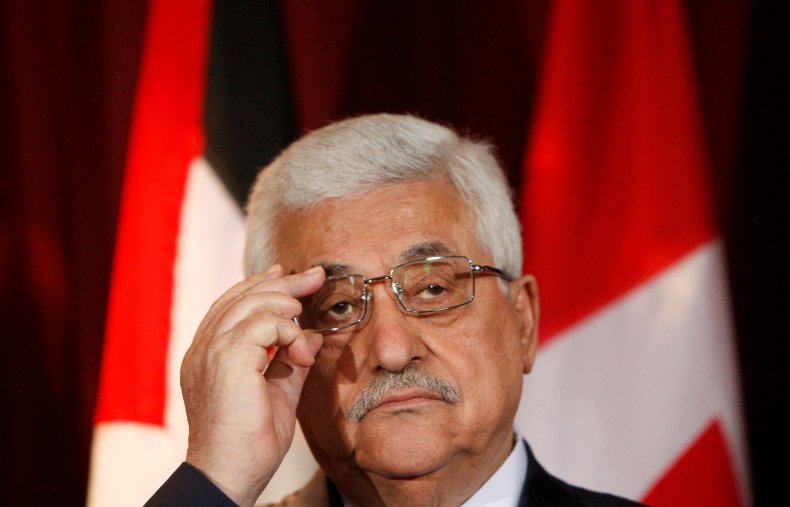 Israel's Holocaust museum and envoys from the European Union and the United Nations joined international condemnation of Abbas's speech.
In response, on Friday, Abbas issued an apology, saying: "If people were offended by my statement, especially people of the Jewish faith, I apologize to them.
"I would like to assure everyone that it was not my intention to do so, and to reiterate my full respect for the Jewish faith, as well as other monotheistic faiths. I would also like to reiterate our long-held condemnation of the Holocaust, as the most heinous crime in history, and express our sympathy with its victims," he said, according to Reuters.
"Likewise, we condemn anti-Semitism in all its forms, and confirm our commitment to the two-state solution, and to live side by side in peace and security," he added.
The U.N.'s Special Coordinator for the Middle East, Nickolay Mladenov, said Abbas's speech on April 30 had "repeated some of the most contemptuous anti-Semitic slurs."
The European External Action Service said in a statement Abbas's speech contained "unacceptable remarks" about the Holocaust and Israel's legitimacy that would "play into the hands of those who do not want a two-state solution."
The Palestinian leader has been accused of Holocaust denial, publishing a dissertation in 1982 that its death toll had been exaggerated. He has said he does not hold the same position now and he was one of the first Palestinian political leaders to recognize Israel in 1995.
Mahmoud Abbas Apologizes for Anti-Semitic Comments About Holocaust | World