Mahmoud Abbas: I Will Restart Peace Talks If Israel Freezes Settlement Construction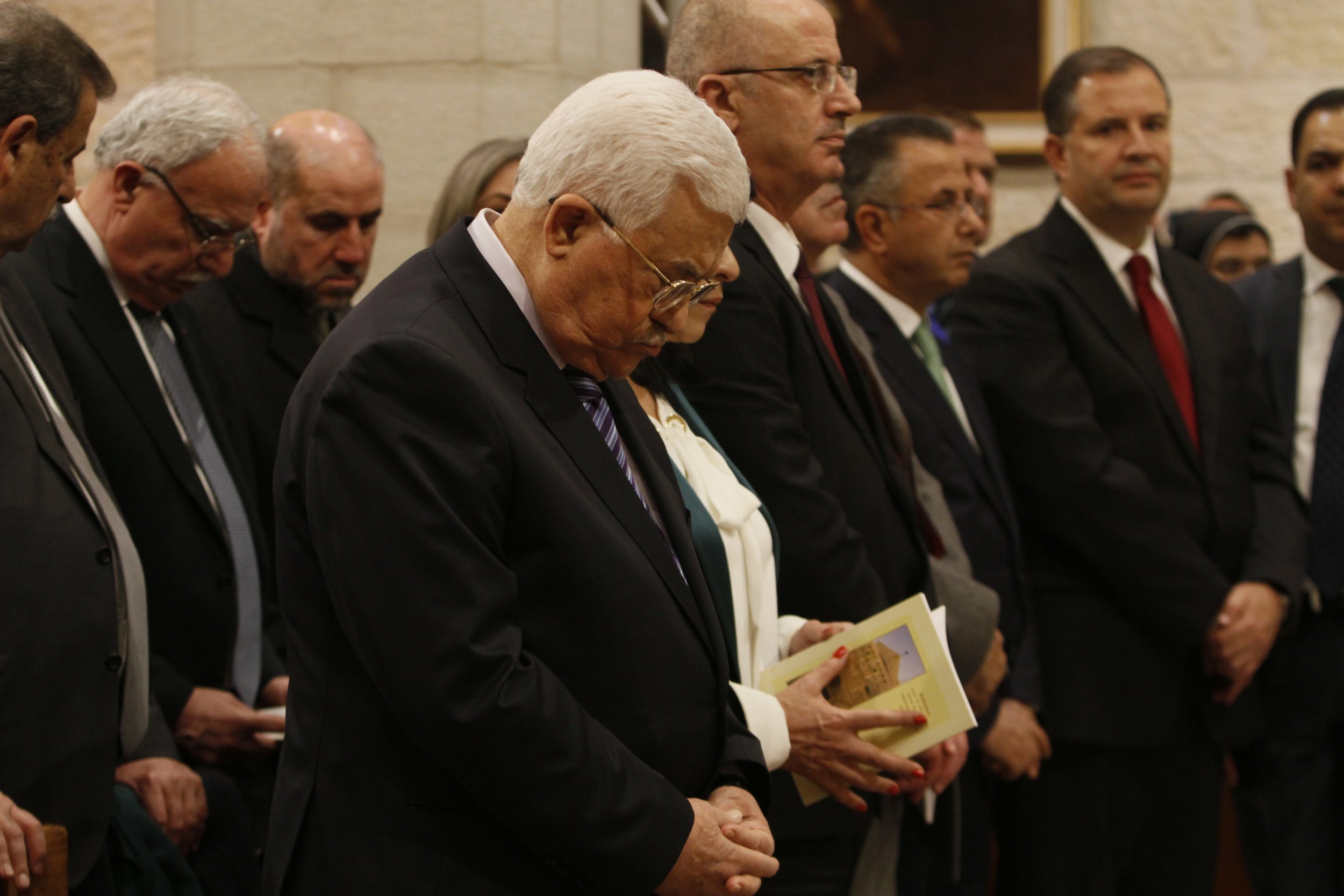 Palestinian President Mahmoud Abbas said Wednesday that he is willing to restart peace negotiations with Israel if Benjamin Netanyahu's right-wing government halts all construction of settlements in the West Bank.
His call came after U.S. Secretary of State John Kerry's final, major speech on the Middle East in which he criticized both sides of the conflict for failures to enhance peace.
Kerry took particular aim at Israel's settlement enterprise, which consists of more than 500,000 Jewish settlers living in East Jerusalem and West Bank outposts that much of the international community deems illegal under international law.
"The minute the Israeli government agrees to cease all settlement activities... and agrees to implement the signed agreements on the basis of mutual reciprocity, the Palestinian leadership stands ready to resume permanent status negotiations on the basis of international law and relevant international legality resolutions… under a specified time frame," Abbas said in a statement.
Netanyahu criticized the speech as "skewed against Israel" and "obsessively" focused on Israeli settlements. He said that Kerry had "barely touched upon the root of the conflict—Palestinian opposition to a Jewish state in any boundaries."
In his speech, Kerry warned that the two-state solution, one state for Israel and one for the Palestinians, was in "serious jeopardy" because of Israeli construction in the two territories that Palestinians have earmarked for any future state and incitement to violence by Palestinians against Israelis.
"The two-state solution is the only way to achieve a just and lasting peace between Israelis and Palestinians," Kerry said, three weeks before the Obama administration hands over to President-elect Donald Trump. "We cannot, in good conscience, do nothing, and say nothing, when we see the hope of peace slipping away.
"The truth is that trends on the ground—violence, terrorism, incitement, settlement expansion and the seemingly endless occupation—are destroying hopes for peace on both sides and increasingly cementing an irreversible one-state reality that most people do not actually want."
He defended Obama's decision to abstain from voting on a U.N. resolution Friday that condemned Israeli settlement building. He said that Washington had acted "in accordance with our values" and did so to prevent the collapse of any hope of a two-state solution, rather than to abandon its key Middle Eastern ally.
Netanyahu has accused the Obama administration of working behind Israel's back with the Palestinians to pass the resolution at the U.N. Security Council and has said he will share evidence of this with incoming President-elect Trump.
Ahead of the speech, Trump effectively told Netanyahu to ignore the U.N. move and Kerry's speech as "January 20 is fast approaching," tweeting a reference to the date of his inauguration. Netanyahu responded in kind on the social media platform: "President-elect Trump, thank you for your warm friendship and your clear-cut support for Israel!"