Nigeria: Suicide Bombings at Unofficial IDP Camp in Maiduguri 'Kill Four'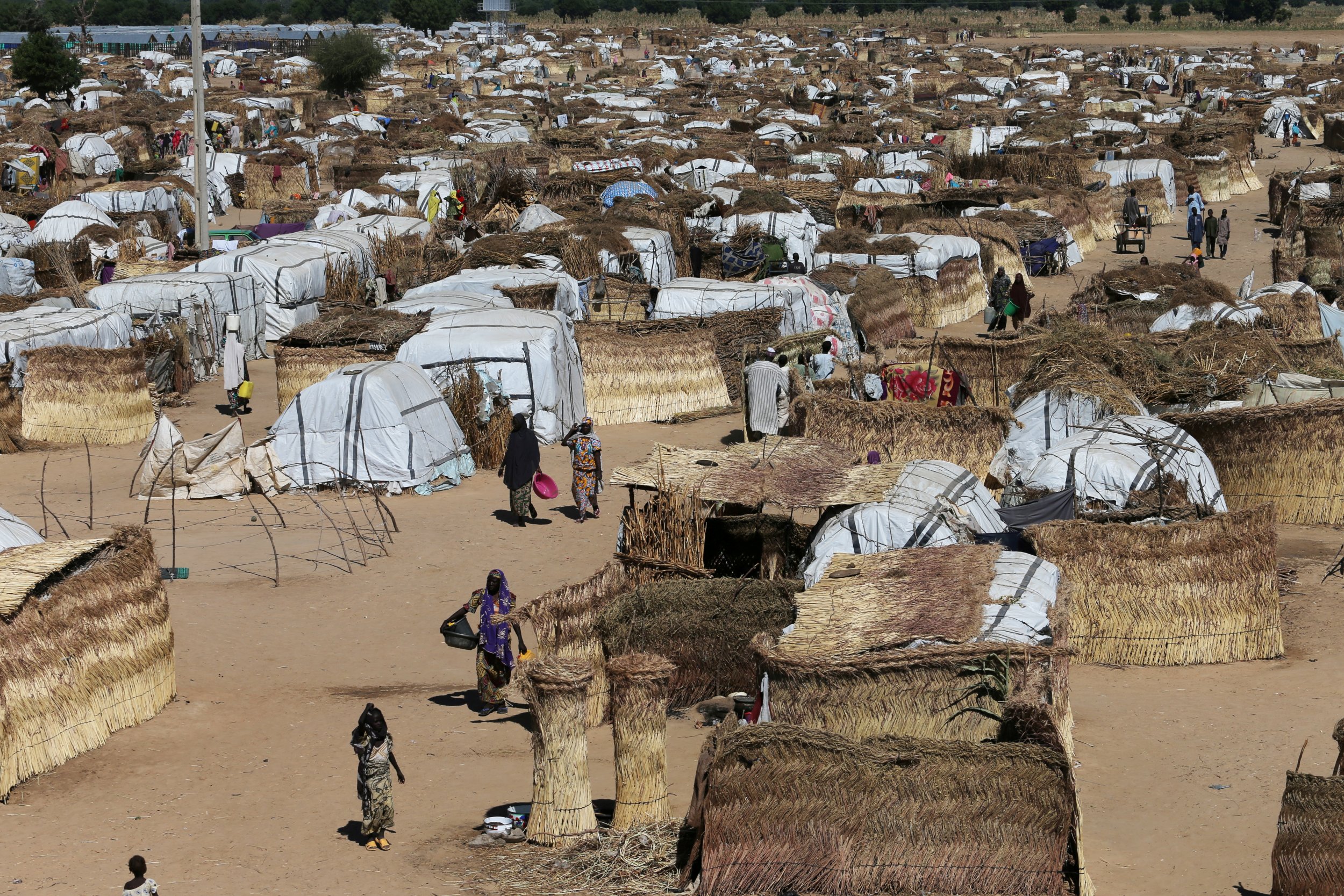 A series of suicide bombers have blown themselves up at an unofficial camp for internally displaced persons (IDPs) in Maiduguri, northeast Nigeria, where the Boko Haram insurgency continues to rage.
The police commissioner for Nigeria's Borno state, Damian Chukwu, said that four people were killed and 18 injured in the bombings. Chukwu said that three explosions occurred at different locations at the camp in the Muna Garage area on the outskirts of Maiduguri, according to Reuters. Chukwu did not elaborate whether the dead included the attackers.
The coordinator of Muna camp, Tijjani Lumani, told AFP that there were actually four explosions at the camp. "The explosions triggered fires which burned down many tents," said Lumani. An official at the National Emergency Management Agency (NEMA) in Nigeria confirmed the explosions.
The identity of the bombers has not been established, but Boko Haram regularly claims responsibility for attacks in Maiduguri.
Boko Haram launched attacks against Nigerian government and civilian targets in 2009, and has displaced millions of people and killed thousands in the course of its insurgency. The militant group has since split into two factions, one led by the notorious Nigerian jihadi Abubakar Shekau and another by Abu Musab al-Barnawi, the son of Boko Haram's founder who was appointed as the group's leader by the Islamic State militant group (ISIS).
The bombings are the latest in a swathe of attacks in and around Maiduguri. A man purporting to be Shekau released a video on Friday, claiming responsibility for several attacks in Maiduguri last week. On Sunday, three suicide bombers killed four people and injured eight in the village of Umariri, around four miles from Maiduguri, Reuters reported.