Palestinian postal workers are scrambling to sort and deliver 10 tons of mail to West Bank residents, some of which has arrived eight years late.
The mail had been held in Jordan since 2010, for what postal worker Ramadan Ghazawi believes were "security or administrative" reasons, the BBC reported on Wednesday. Palestinian Authority (PA) Communications Minister Allam Moussa criticized Israel over the situation, saying it has failed to implement a memorandum of understanding, signed in 2016, that agreed to allow international mail to enter the Palestinian territories without passing through Israel's postal service first.
The years of undelivered mail including packages, letters and even a wheelchair sent to Palestinians. An official has said that the mail will take two weeks more just to sort, as workers dig through hundreds of bags in the summer heat.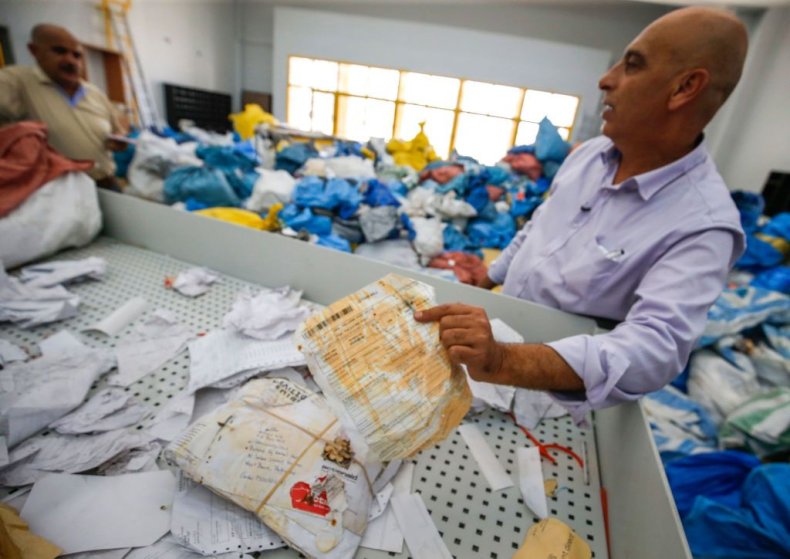 "A few days ago, Israel allowed more than 10 tons of postal parcels that were stuck in Jordan," Ghazawi explained, according to The Times of Israel. He said that the letters and packages hail from all over the world, with many online orders placed by Palestinians included. Some of the items have been broken, and postal workers are attaching notes to blame Israeli officials before they're delivered.
The Israeli government controls all entrances and exits to the West Bank, allowing it to block anything it wishes from entering the territory. Palestinians and their leaders routinely criticize this, pointing out that it negatively affects their economy and significantly hinders their freedom of movement.
The Coordinator of Government Activities in the Territories, the Israeli Defense Ministry body responsible for civilian coordination in the Palestinian territories, said it had agreed with PA leaders on a deal to allow mail entry "about a year." While the deal has not yet gone into full force, COGAT said it "allowed a one-time transfer of approximately ten and a half tons of mail that had been held in Jordan."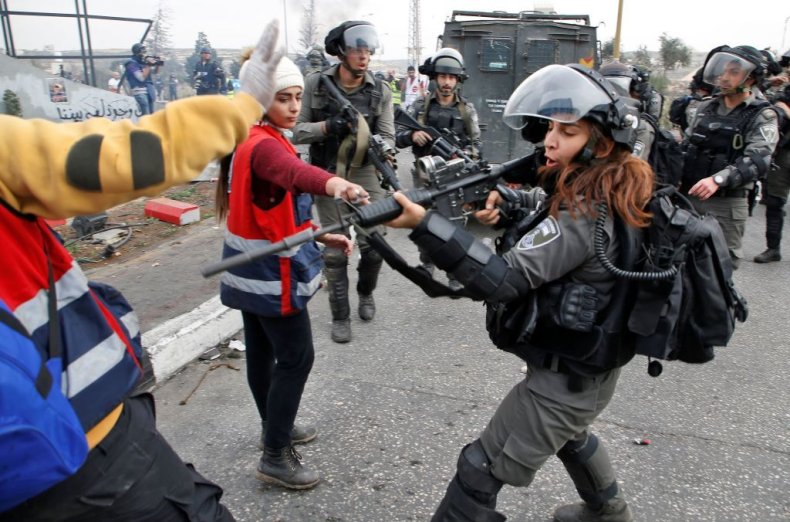 Palestinians have long struggled for an official state in the West Bank and Gaza that would grant them full control of their own borders. Israel currently allows the PA government some degree of autonomy. However, in addition to the territories' borders, their water supply and other resources are controlled by the Israeli government. Until now, 137 out of 193 United Nations's member countries officially recognize Palestine, with Colombia becoming the most recent to do so earlier this month.
Israeli, Palestinian and international activists routinely refer to the situation as "apartheid," arguing that Palestinians' human rights are disregarded. Violence between Israeli forces and Palestinians is a constant reality, with both sides arguing that they are defending themselves against the other side's aggression.