Mail Delivery to NY Homeowner Suspended Over Halloween Noose Decoration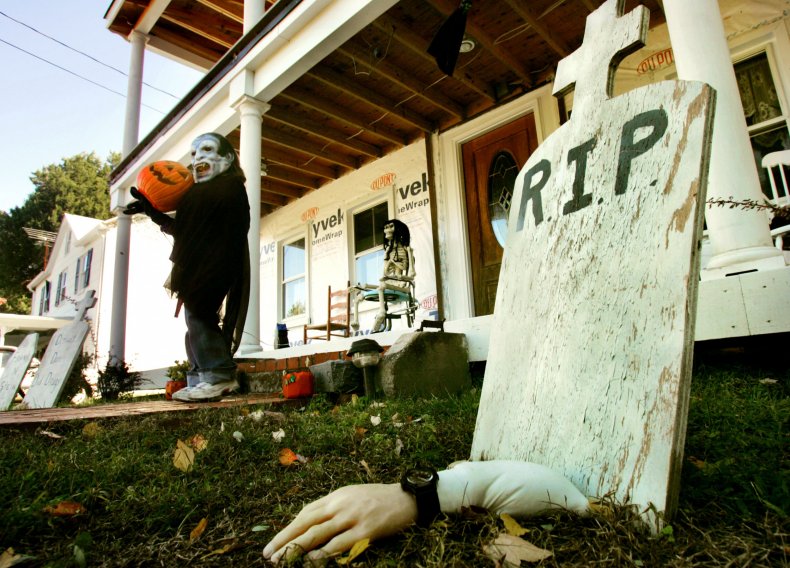 A controversial Halloween decoration at a Long Island, New York home prompted mail delivery to be suspended there.
Richard Beatty of Brentwood used his homemade decor to decorate his house for Halloween. Specifically, Beatty has placed a noose with a skeleton swinging from it.
As reported by CBS2, after decorating, Beatty was confronted by his mailman. "The postmaster himself came here and knocked on my door and said he was suspending my mail until I took this stuff down, and I said do what you have to do because I'm not taking it down," Beatty said.
To some a noose may be a normal decoration, but to others a noose can trigger a period of time filled with hate.
"It isn't just a Halloween decoration. He needs to take it down because he's disrespecting the other African-American neighbors," said one of his neighbors.
Beatty stated that he didn't mean it to be "racist" and that he thinks the offense people are taking to it is "ridiculous."
"It's not meant to offend anybody. It's here to be scary, spooky. It's a graveyard. It's Halloween. That's what it's all about," Beatty added.
Beatty's mailman, who is African American, has been replaced by a fill-in mail carrier for the time being.
"Maybe it's just for decoration, but at the same time you know, in the age that we live in, you never know," another neighbor added.
Beatty, who is not happy about the mailman's refusal to deliver mail, has filed a complaint with the post office inspector general.
"I don't think the post office of all people should be the ones telling me what I can and can't do on my own property," Beatty said, expressing his views on the issue.
According to News12 Long Island, postal workers have said they are allowed to deny a person service if there is a safety issue.
"Letter carriers in Long Island and across the country receive extensive training and frequent work floor service talks on how to assess situations and identify hazards on a case-to-case basis at the point of delivery. Postal employees are afforded the discretion to interrupt mail delivery if they feel their physical or personal safety are at risk," said George B. Flood, a spokesperson for the U.S Postal Service for the Northeast Area.
Flood also stated that the mail carrier who has been filling in was not concerned about the skeleton, but the noose itself.