Is There Mail Today? USPS Suspends Delivery Thursday Due to Extreme Cold Conditions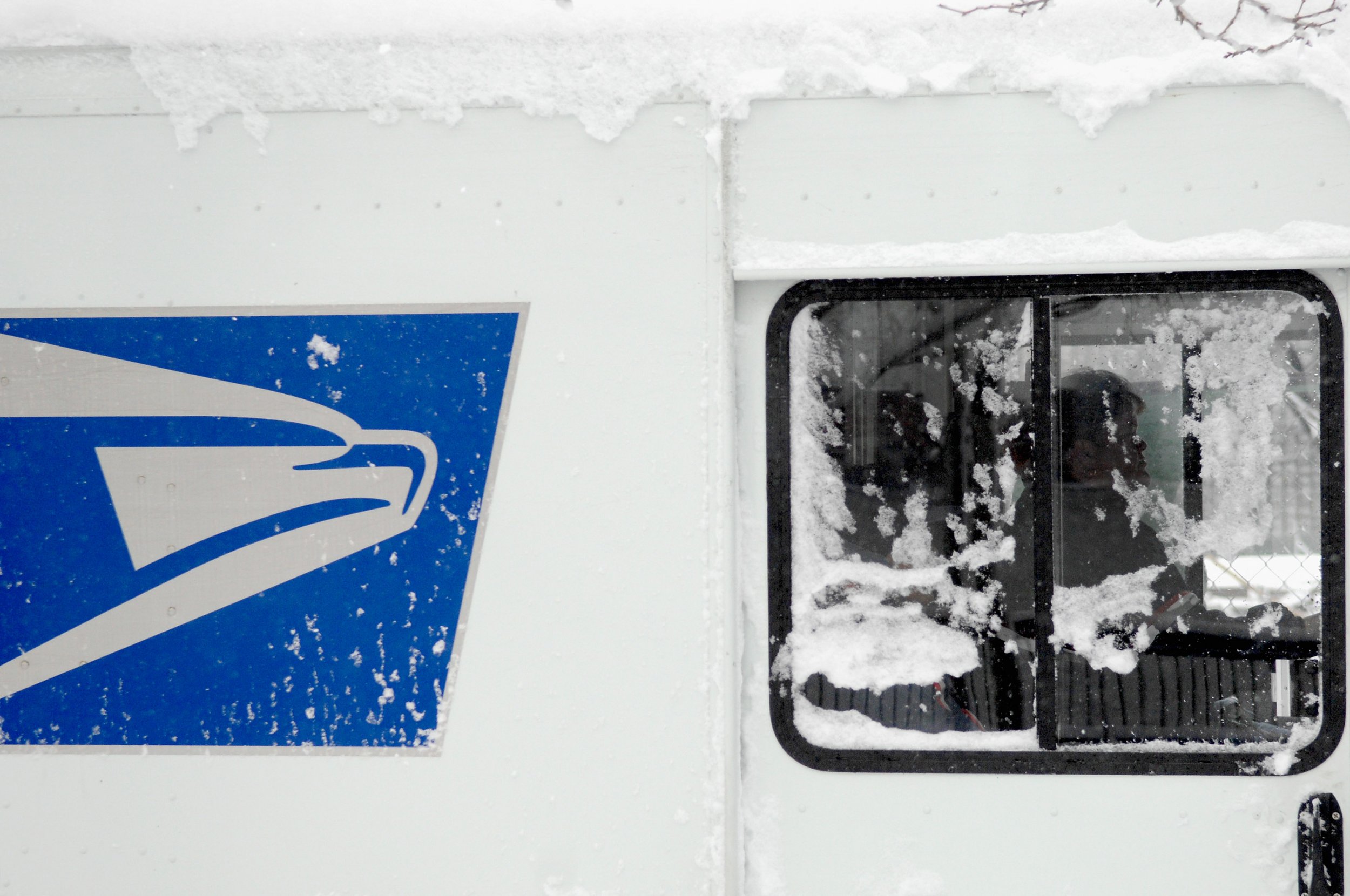 Freezing cold temperatures in the midwest and around the Great Lakes caused a disruption in mail delivery Wednesday and was set to do the same Thursday. The United States Postal Service issued a service alert regarding Thursday's deliveries that said service was suspended in some areas.
Temperatures in Chicago Thursday morning were about 27 degrees below zero Fahrenheit without the wind chill, once the wind chill was added in it was about 37 below zero, according to the National Weather Service. The cold temperatures were breaking records in some areas, like Rockford, Illinois, where the temperature was recorded at 30 degrees below zero on Thursday morning.
Such temperatures are dangerous to be outside in, as well as to drive in, which makes mail delivery difficult. The NWS was warning people that as little as five minutes out in the cold could cause frostbite and that they needed to take the proper precautions if they absolutely had to go outside.
The USPS made the decision to pause delivery for the day on Wednesday evening after consideration for the forecast for Thursday. The service alert from the USPS said it was delaying delivery due to the "Arctic blast."
"Extreme cold continues to grip parts of the country, with record-breaking low temperatures and dangerous wind chills. Due to the extreme weather conditions, the Postal Service has temporarily suspended delivery service in certain locations on Jan. 31 to ensure the safety and well-being of our employees."
The areas where the delivery was suspended were designated by the three-digit zip codes for those areas. Meaning the first three digits in a person's zip code, which designates the part of the state their delivery address is in. A full list of the three-digit zip codes is available online here.
The areas where mail was disrupted Thursday were listed on the USPS site as follows:
Michigan: 486-491, 493-499
Indiana: 460-469, 472-475, 478, 479
Chicago: 606-608
Lakeland: 530-532, 534, 535, 537-539, 541-545, 549, 600, 602, 601, 611
Detroit: 480-485, 492
Illinois: 601, 603-605, 609, 613, 614, 616, 617, 618, 627
Northern Ohio (Toledo area): 436
Western Pennsylvania (Erie, Bradford areas): 164, 165, 167
Additional areas might also be delayed later in the day Thursday if conditions change. Mail delivery is expected to continue as usual on Friday but the weather conditions predicted for Friday will determine where there are any additional service alerts necessary to keep USPS delivery workers safe on the job.​