Is There Mail on Election Day 2020? USPS, UPS, and FedEx Hours
The U.S. presidential election will take place on November 3, and it is not a federal holiday. Mail delivery services typically only observe federal holidays, so mail services will be running as usual on Tuesday.
However, with millions of Americans voting by mail in the presidential election and due to the impact of the COVID-19 pandemic on the postal service, many will be wondering if their mail will be affected by Election Day.
The United States Postal Services (USPS), has faced delays and slower delivery times in some areas of the U.S. But despite the challenges facing the service, USPS said that mail is still being picked up and delivered.
Kristin Seaver, Chief Retail and Delivery Officer of the Postal Service, said in a statement issued on October 29: "With increased volume in both mail and packages and external challenges, mail is moving.
"The Postal Service continues to implement extraordinary measures to advance and expedite the delivery of the nation's ballots. These efforts include extra pick-ups, extra deliveries, and delivery units running regular collections on Sunday.
"From today through Sunday, local carriers will be stopping at and checking every residential mailbox for outbound mail, including ballots."
Despite these challenges and delays, mail services will generally be running as usual on Election Day on November 3, 2020. However, mailing services may face delays due to circumstances other than it being Election Day.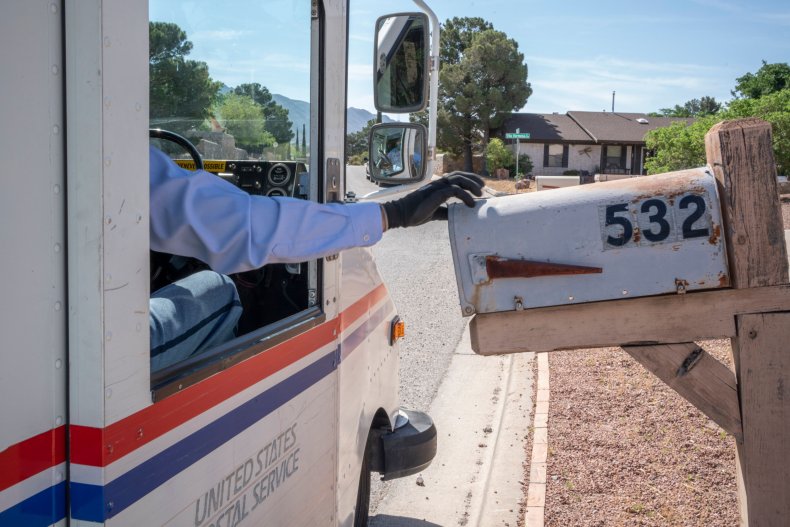 Postal holidays 2020
Mail services will generally not run or will run with limited services on federal holidays, but as Election Day is not a federal holiday, mail services will run as usual.
However, while Election Day is not a federal holiday, it is a state holiday for certain states including Delaware, Hawaii, Illinois, Kentucky, Louisiana, Montana, New Jersey, New York, Virginia, and West Virginia.
Though USPS, UPS, and FedEx will be running as normal on Election Day, the mail delivery services will be impacted by the upcoming holiday season.
USPS Services on Election Day
USPS will be running as normal on Election Day but will observe the upcoming federal holidays: Veterans Day on November 11, Thanksgiving Day on November 26, and Christmas Day on December 25.
UPS Services on Election Day
UPS will also be running their services on Election Day, but the upcoming UPS holidays this year are Thanksgiving Day and Christmas Day. There will be no mail delivery services on New Year's Eve on December 31, but UPS stores will be open.
FedEx Services on Election Day
FedEx does not observe Election Day as a holiday, so its services will be running. FedEx will observe Thanksgiving Day and Christmas Day, so all services except for FedEx Custom Critical will be closed on these holidays. Other services, including FedEx Express and Ground, will also be closed or running a modified service on November 28 and 29, and December 26 and 27.