Maine Gun Background Check Initiative Qualifies for November Ballot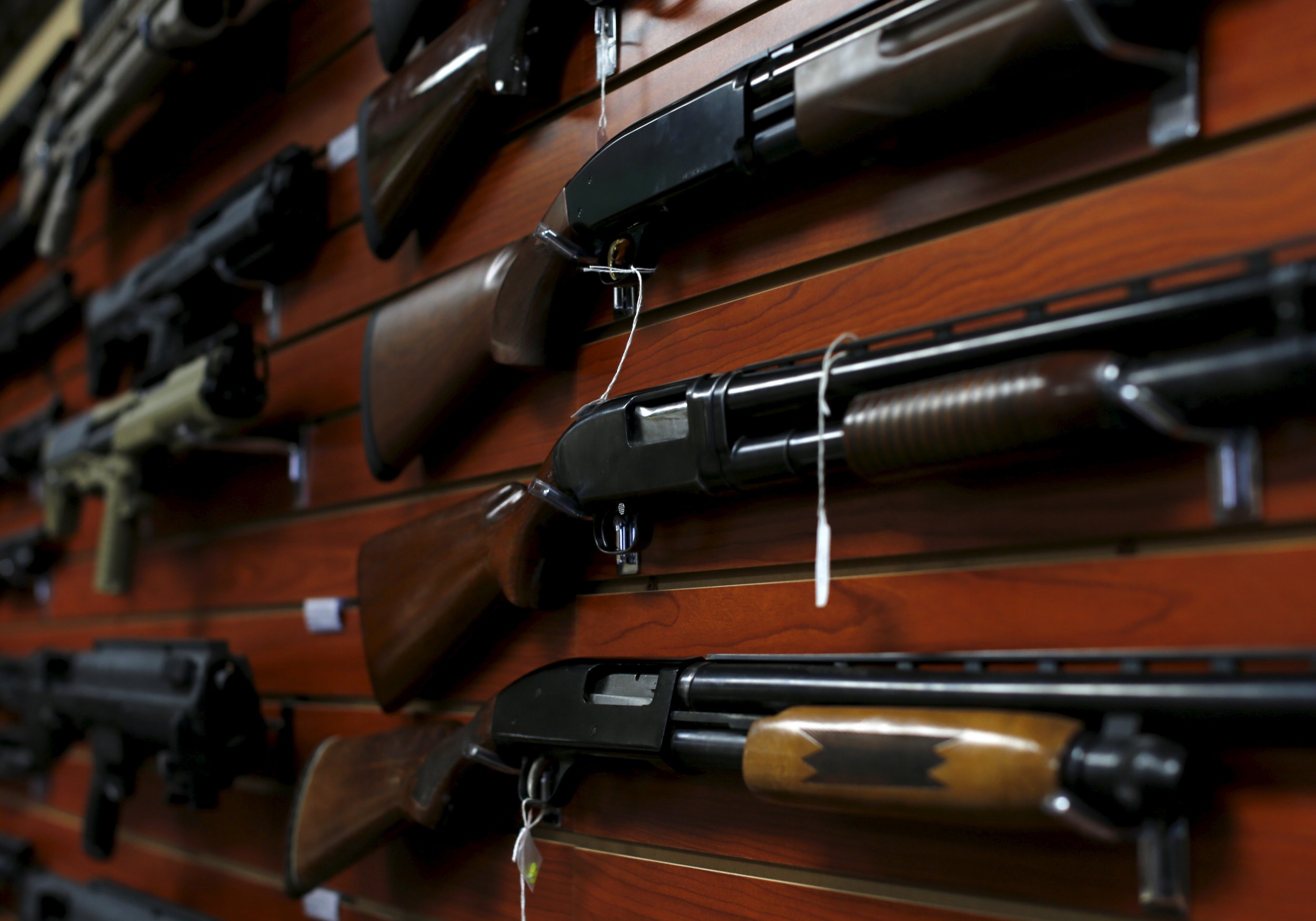 Updated | A citizens' initiative to expand criminal background checks to all gun sales in Maine has qualified for the ballot in the November general election.
The measure's supporters last month submitted nearly 85,000 signatures—significantly more than the required minimum of 61,123—to bring the initiative to a vote. Secretary of State Matthew Dunlap, who is a Democrat, on Thursday approved almost 66,000 of those signatures to validate the proposal.
The Maine Background Check Initiative, which had been in circulation since last October, asks voters to expand background checks to all gun sales or transfers between individuals who aren't licensed to sell guns. It includes some exceptions, such as for emergency self-defense, hunting and transfers between family members. Eighty percent of Maine voters, including gun owners and law enforcement officers, support the proposal, according to Everytown for Gun Safety, a group that works to tighten firearms laws.
Federal law requires licensed dealers to perform background checks on prospective gun purchasers and to maintain records of the sales. But unlicensed private sellers—at gun shows and on the Internet, for example—aren't required to observe the same policies.
"Mainers have a strong tradition of hunting and lawful gun ownership," Bucky Owen, the former commissioner of the Maine Department of Inland Fisheries and Wildlife, said in a statement. "This ballot measure respects our Second Amendment rights while recognizing that…rights come with responsibilities, such as the responsibility to keep guns out of the hands of dangerous people."
The initiative now will be sent to the Maine Legislature for consideration. Lawmakers can either approve the measure as is or send it to residents for a vote later this year. Some people might wonder if Maine Governor Paul LePage, a Republican known to be a lightning rod, can thwart the initiative or play a formal role with its future. But lawmakers can't alter the initiative or make changes to the wording, says Kristen Muszynski, the communications director in Dunlap's office. Typically, legislators don't take action on citizens' initiatives and instead the measures go straight to voters.
The campaign is led by Maine Moms Demand Action, a local coalition. Everytown, which was created by former New York City Mayor Michael Bloomberg in 2014, provided seed funding for the initiative.
A similar citizen-driven measure qualified for the Election Day ballot in Nevada.
Washington was the first state to pass background checks via the ballot in 2014. During the midterm elections that year, residents in Washington state passed Initiative 594 to require background checks on all firearms sales and transfers. It was the only state where a gun issue was directly on a ballot during a year with the first major elections since 26 people—including 20 first-graders—were fatally shot in December 2012 at Sandy Hook Elementary School in Newtown, Connecticut.
The Brady Campaign to Prevent Gun Violence, which works to extend background checks at the national level to all sales of firearms, commended the success of the measure in Maine.
"This milestone comes thanks to the leatherwork and relentless activism by the citizens of Maine and the victims, allied organizations, and Brady supporters who went all in to gather the signatures needed to put this important measure to a vote of the people," Brady Campaign President Dan Gross said Friday in a statement. "A shift is taking place in this country right now."
Background checks have been required nationwide since the Brady Bill was signed into law in November 1993. It has stopped more than 2.4 million gun purchases to prohibited purchasers, such as felons and domestic abusers, according to the Brady Campaign.
But the decades-old measure doesn't apply to about 40 percent of total gun sales that occur each day. Expanding background checks to all sales of firearms has overwhelming support from the American public.
The issue has emerged as a central topic in the 2016 presidential election. While the Republican candidates vow to veto President Barack Obama's recent executive actions on gun control the day they take over the White House, the two Democratic candidates are fighting over who is more of an enemy to the National Rifle Association.
A recent survey by researchers at Yale University found that 41 percent of Americans thought the federal government already requires universal background checks for all gun purchases.
This story has been updated to include that Maine Moms Demand Action is a local coalition that seeks to put the question on the ballot and that Everytown provided seed funding.​