Maine Landlord Praised After Saying He Won't Collect Rent Due to Coronavirus Outbreak
A landlord in Maine has been praised after he announced he would not be collecting rent from his tenants in April due to the COVID-19 virus outbreak.
Nathan Nichols wrote on Facebook that the tenants living in the two units he owns in South Portland are service and hourly workers, who may not be able to work in the coming months.
As they are facing a period of financial hardship, he wrote he had informed them that he wouldn't collect rent next month—and urged other landlords to consider easing the burden on their tenants too.
"COVID19 is going to cause serious financial hardship for service and hourly workers around the country," Nichols wrote.
"I own a two unit in South Portland and all of my tenants are in this category. Because I have the good fortune and of being able to afford it and the privilege of being in the owner class, I just let them know I would not be collecting rent in April."
He added: "I ask any other landlords out there to take a serious look at your own situation and consider giving your tenants some rent relief as well."
Nichols' post has since gone viral, with more than 14,000 shares and hundreds of comments praising him for his decision.
One commenter thanked Nichols and said "it's this type of goodwill that helps people avoid homelessness."
Another added: "Absolutely the kindest thing to be done. I'm sure your tenants are beyond relieved and grateful."
"I am quite surprised and I am happy that it got shared a lot because I do seriously hope that people who have some privilege will see this and take a hard look and see what they can do," Nichols told WMTW.
And despite the praise he has received, Nichols said he is "literally just not taking some money that people were giving me."
He said a family with a young child and a single, hourly income live in one of his units. They struggle financially as it is, he said.
And he added that it would be would be more costly for him in the long run if the lost his tenants instead of granting them a month's relief from paying rent.
Ultimately, Nichols said he hoped that his actions and his viral post inspires other landlords to follow suit.
"If more people do this, which is the only reason I posted this in the first place, to hopefully get people to take a hard look at what they can do to keep things working," he said.
In an update posted on Facebook, he revealed that it had led at least one other landlord to do the same.
Nichols shared a screenshot of a comment from a fellow landlord who said that she would "be following suit."
He added in the post that he had also received comments from other landlords who said they couldn't afford to help their tenants in this way.
"Of more than 500 comments, almost all of them are words of thanks or praise for the kindness of my act," Nichols wrote.
"Every so often, however, there is a comment from a landlord who would like to help their tenants, but simply can't, or from a tenant who wishes their landlord would help them, but doubts they will.
"To these people, I say: I don't know your situation and I don't want to imply that a landlord who isn't forgoing rent is somehow a bad person." Nichols has been contacted for additional comment.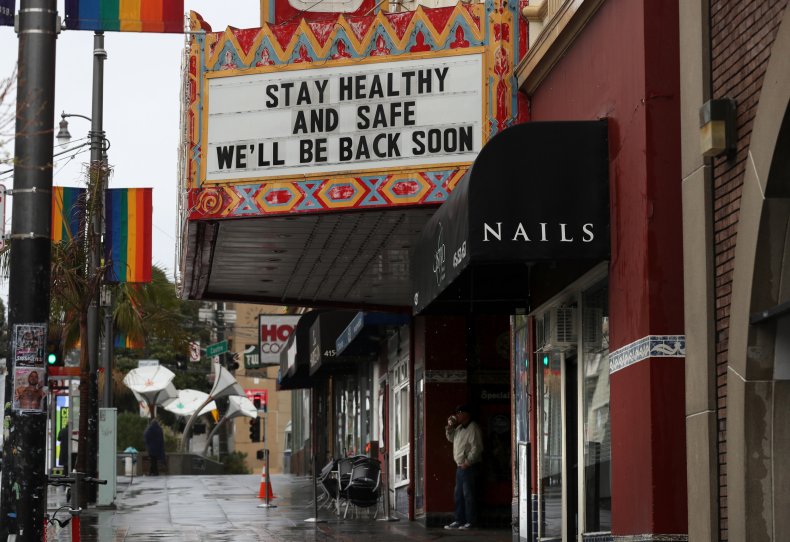 World Health Organization advice for avoiding spread of COVID-19
Hygiene advice
Clean hands frequently with soap and water, or alcohol-based hand rub.
Wash hands after coughing or sneezing;
When caring for the sick; before; during and after food preparation; before eating; after using the toilet; when hands are visibly dirty; and after handling animals or waste.
Maintain at least 1 meter (3 feet) distance from anyone who is coughing or sneezing.
Avoid touching your hands, nose and mouth. Do not spit in public.
Cover your mouth and nose with a tissue or bent elbow when coughing or sneezing. Discard the tissue immediately and clean your hands.
Medical advice
If you feel unwell seek medical care early and call local health authorities in advance.
Stay up to date on COVID-19 developments issued by health authorities, follow guidance.
Mask usage
Healthy individuals only need to wear a mask if taking care of a sick person.
Wear a mask if you are coughing or sneezing.
Masks are effective when used in combination with frequent hand cleaning.
Do not touch the mask while wearing it. Clean hands if you touch the mask.
Learn how to properly put on, remove and dispose of masks.
Clean hands after disposing of mask, do not reuse single-use masks.