Maine Man Dushko Vulchev Accused of Burning Down Black Church in Hate Crime
A 44-year-old man from Maine was charged Thursday with federal hate crime offenses for allegedly burning down a predominantly Black church in Massachusetts late last year.
Feds say that Dushko Vulchev, of Houlton, set fire to and effectively destroyed the Martin Luther King Jr. Community Presbyterian Church in Springfield on December 28, 2020. In the weeks prior, he allegedly set a number of other fires at the church and slashed the tires of vehicles parked at or near the church, according to a news release from the Department of Justice (DOJ).
"My investigation has established probable cause to believe that Vulchev set the fire that destroyed the MLK Church on December 28, 2020, and also that he committed the vandalism and arsons that preceded it," FBI Special Agent Casey Anderson said in an affidavit that was filed in support of the criminal complaint on Thursday.
The DOJ and the FBI say that a search of Vulchev's vehicle and electronic devices found evidence of his virulent racism, including multiple images and messages that showed his "animus toward Black people." Images allegedly recovered from Vulchev's cell phone included a "White Lives Matter" mural and a photo of Nazi leader Adolf Hitler made to look like he was wearing an Adidas tracksuit.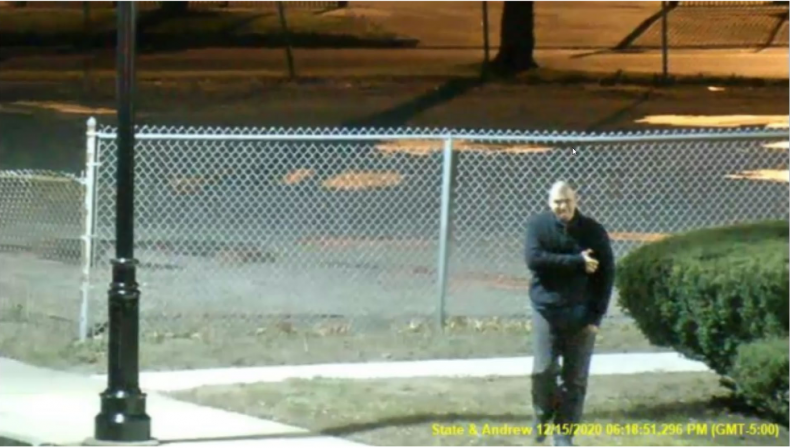 Vulchev allegedly said "eliminate all [n-words]" in a Facebook message sent on Christmas Day, while nine days before the final fire authorities say he sent a message saying that "it better be by white people instead of filthy and nasty [n-words]" if he were to be "raped in prison" because if "its not white then its not right." In another message, he allegedly urged a witness in the case to not watch The Bachelorette because it had Black contestants.
Vulchev, who is a Bulgarian citizen, was sentenced in 2015 to six months in prison after sending death threats along with an emailed list of demands to a member of the European Commission in Belgium, according to WWLP. The demands reportedly included an ultimatum "that every job in Europe be held by someone who is Bulgarian." One year later, he was arrested for allegedly kidnapping his girlfriend, according to KFVX.
During his January arraignment, Vulchev's public defender Nicholas Raring said that his client told him he did not commit the crime because he is devoutly religious, claiming to instead be the victim of a case of "mistaken identity," according to The Republican.
"He asserted to me that he thought it was very important to tell the court that he is a devout Christian Orthodox, that he would never do something like this," Raring said. "That this is simply a case of mistaken identity."
Vulchev was charged with one count of use of fire to commit a federal felony and four counts of damage to religious property involving fire. He could face up to 30 years in prison and fine of $250,000 if convicted on all charges. He is also facing state charges.
Newsweek reached out to the Springfield Public Defender's Office for comment.