Convicted Murderer Judge Claimed Was Too Old to Pose a Threat Found Guilty of Killing Again
A convicted murderer a judge considered to old to pose a threat has been found guilty of killing someone else.
Albert Flick, 77, was sentenced to 30 years in prison in 1979 for the murder of his wife, Sandra Flick, who had recently filed for divorce. According to testimony, Sandra invited Albert over to pick up his belongings when he stabbed her 15 times in the head, neck and heart.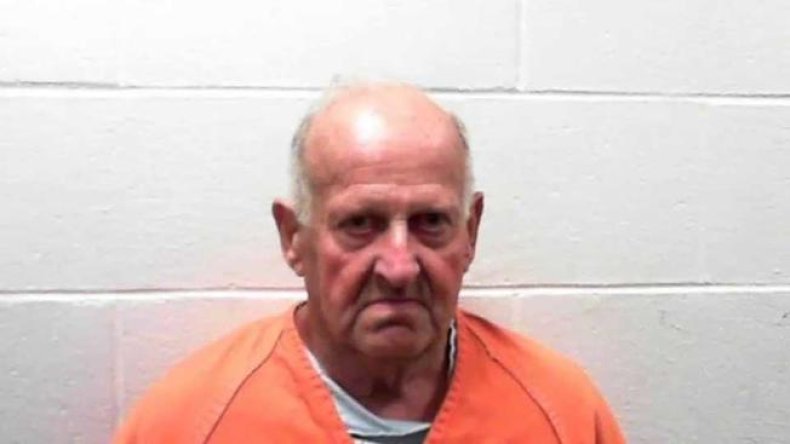 Flick was released on good behavior in 2000 but found himself back in jail seven years later, convicted of stabbing his girlfriend with a fork and then trying to intimidate her into not testifying.
In 2010, shortly after his release for that crime, he was found guilty of assaulting another woman. But Maine Superior Court Justice Robert E. Crowley decided to sentence Flick to less than four years behind bars, noting he would be at least 72 years old by the time he was released.
"At some point Mr. Flick is going to age out of his capacity to engage in this conduct," Crowley said, according to the Portland Press Herald, "and incarcerating him beyond the time that he ages out doesn't seem to me to make good sense."
But on Wednesday, a jury convicted Flick of yet another gruesome murder: 48-year-old Kimberly Dobbie, a homeless woman he stabbed 11 times in front of her children in broad daylight.
Prosecutors say Flick became obsessed with Dobbie, stalking her and eating dinners with her at a homeless shelter. According to Assistant Attorney General Bud Ellis, when Flick heard Dobbie was leaving Lewiston, Maine, he decided, "If I can't have her, I will kill her."
The attack was caught on surveillance video, as was footage of Flick purchasing two knives the day before. The crime carries a minimum sentence of 25 but, according to The Lewiston Sun-Journal, prosecutors plan to ask he be given life in prison.
Elsie Clement, Sandra Flicks's daughter from a previous marriage, was 12 years old when her mother was brutally killed. Now in her 50s, Clement says she still remembers watching the assault through a crack in the bedroom: "I remember my mother screaming my name and me running out the door," Clement told WCSH in Maine.
Clement is mostly made her peace with her mother's murder, but says she can't fathom why Flick was repeatedly allowed to walk free.
"I don't understand how somebody that is obviously such a threat to society was back on the streets," she told WCSH. "I don't understand. I can't for the life of me wrap my head around it. I can't."