Maine Pastor Apologizes for COVID Outbreak That Has Infected At Least 60 People
After an October in-person worship service which led to an outbreak of COVID-19, Maine Pastor Matthew Shaw posted a video on Facebook on Sunday apologizing for the event.
The event, held by Brooks Pentecostal Church in Waldo County, was also attended by members of neighboring churches and a Bible college. Approximately 60 cases of COVID-19 have been linked to the gathering. Some cases discovered in local public schools have also been connected to the worship service. Although his church was advised not to comment about the situation, Shaw publicly made an apology to residents of Waldo County and others who may have been affected by the virus.
"We want to say today that we regret what has happened," Shaw said. "We ask your forgiveness. We apologize that the sickness came to our church. And we apologize for the consequences that maybe the community is feeling, the fear that is settling into the hearts of men and women."
"You are the ones today that, again, we want to make sure you know that we are sorry," Shaw said. "And we want you to know today that we love you. And we want you to know today that if it's in your heart, as some have told me we will never be forgiven for this."
Shaw emphasized that he was not apologizing to "every person that has taken this opportunity just to voice your opposition against the church, but rather those of you for 25 years that we have stood with and stood by."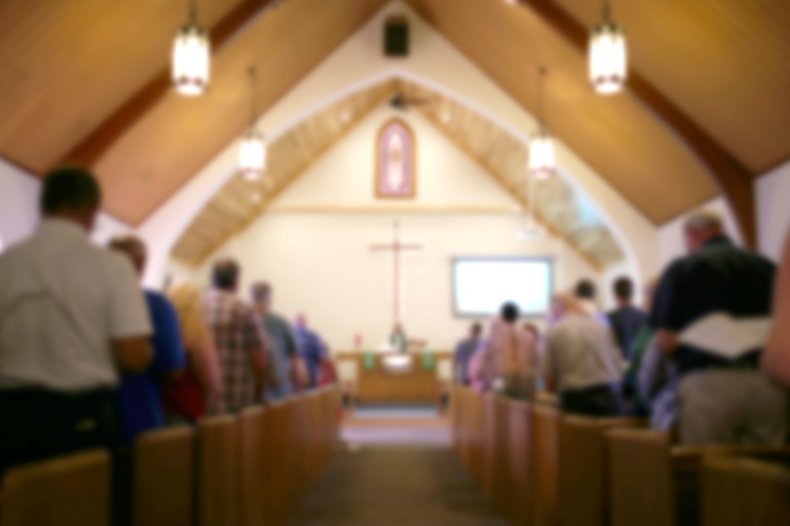 According to comments by Dr. Nirav Shah of the Maine Center for Disease Control and Prevention (Maine CDC) during an October briefing, between 100-150 individuals were present at the church event. Although masks were available at the event, they were not "routinely used." Newsweek reached out to the Maine CDC for further comment.
Since the beginning of the pandemic, Maine has reported 6,311 positive cases and 146 fatalities due to the coronavirus.
Some places of worship have seen their worship services become super spreader events, the epicenters of coronavirus outbreaks in a community. In Charlotte, North Carolina, a week of October convocation events at the United House of Prayer for All People led to 143 people contracting the coronavirus with 5 fatalities attributable to the virus. Although more as many as 1,000 people attended the events, the church did not enforce proper social distancing protocols.
According to Mecklenburg County Health Director Gibbie Harris, members of church leadership declined to hand over a list of attendees to health officials so that contract tracing could be performed. In response, Harris issued an order that the church remain closed until November 5.
"This type of order is rare, but sometimes necessary," Harris said in a Saturday statement. "It prevents the church from opening or allowing any further gathering, making sure we stop this outbreak from going any further."
North Carolina has reported 4,211 deaths out of a total of 263,883 positive cases of COVID-19.