Maine Teen Says Struggles With Gender Identity Led to Brutal Stabbing Deaths of Parents, Pet Dog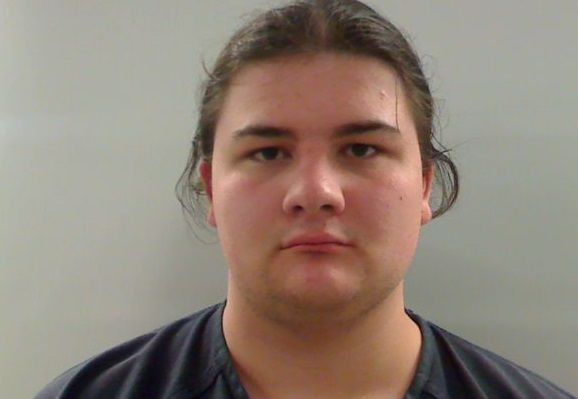 A teenager who said she killed her parents and the family's pet dog because of struggles with her gender identity has been sentenced to 40 years in jail.
Andrea Balcer was 17 at the time when she "snapped" and fatally stabbed her parents Alice and Antonio Balcer at their home in Winthrop, Maine, on October 31, 2016.
Balcer alleged she was struggling to deal with her transition from male to female and that her family offered her no support during this time. Balcer also claimed she was molested for years by her mother and physically and mentally abused by her father, accusations the rest of the family fervently denied.
After launching the frenzied attack, which included stabbing her mother nine times, Balcer then killed the family's chihuahua because it kept on barking, reports Central Maine.
Balcer, now aged 20, pleaded guilty to two counts of intentional or knowing murder and one count of aggravated cruelty to animals at the Capital Judicial Center in Augusta, Maine, in September. Appearing at the same court, Balcer asked for forgiveness from the rest of her family while being sentenced to 40 years in jail.
"I made a terrible mistake, one that cost the lives of the two people that gave me life and raised me," Balcer said, reports Central Maine. "I am only here to ask for one thing: That is the forgiveness of my family."
The defendant's brother, Christopher Balcer, who Balcer spared on the night of the attack, wrote a letter to her in prison to say how he had not forgiven her.
"I remember the foul things you accused her of, and the looks of horror upon the family's faces as they heard about them. You are an inhuman creature and the fact that you continue to pretend otherwise sickens me," he wrote, reports Central Maine.
Carl Pierce, Alice Balcer's brother, told the court the 20-year-old's claims she did not receive any support during her transition were an "insult to our family, an insult to our society and an insult to the LGBTQ community" (via CBS News).
"There was no hatred. There was no malice. There was no ill will. There was resignation to be sure but ultimately there was acceptance," he said.
"To justify these killings because of sexual identity or gender dysphoria beliefs is truly a cowardly act. Andrea should be ashamed of herself for it."
Upon sentencing, Justice Daniel Billings said he did not impose the state's maximum 55-year jail term for Balcer because she had no previous criminal conviction and her guilty plea arrived following an agreement her sentence would be capped. Billings said he did not take Balcer's struggles with gender identity into account when sentencing her.