Maintenance Workers Killed by Mysterious Exposure to Fentanyl—Police
Two maintenance workers died in a high-rise Los Angeles apartment after a possible exposure to fentanyl, according to police.
The Los Angeles Police Department (LAPD) found the two men unconscious at around 10:50 a.m. on Thursday morning while responding to an apartment complex in the 800 block of South Olive Street in downtown Los Angeles, the department said.
Jeffrey Lee, an LAPD officer, told KNBC both men were maintenance workers at the building and likely "went up into this room last night at around 5:45 p.m. to do some type of work."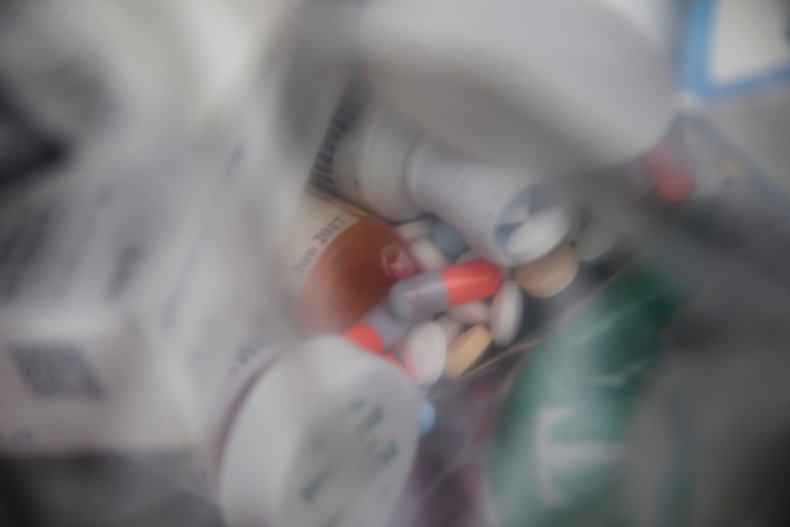 In an emailed statement to Newsweek, the LAPD said officers met the manager upon arriving, "who stated that family contacted him stating that they have not seen or heard from their family members." Apartment employees had gone up to the room where the two men were last seen working and found both unresponsive.
"LAPD Central officers went up to the room and confirmed that two male subjects were deceased and a white powdery substance was in the vicinity," the LAPD said. "During the course of the investigation the white substance tested positive for fentanyl.
"This case is now pending a coroners investigation pending autopsy and toxicology reports to determine exact cause of dead."
According to the Drug Enforcement Administration (DEA), fentanyl is roughly 50 times more potent than heroin and 100 times more potent than morphine. The agency said two milligrams of fentanyl is considered a "potentially fatal dose."
There is not yet confirmation of a connection between the substance and the men's deaths. Autopsies and toxicology tests will need to be performed on the bodies, processes that could take several weeks.
No arrests have been announced in connection to the men's deaths at this time. The LAPD has not yet released the men's identities.
The DEA has marked the first-ever National Fentanyl Awareness Day on May 10, with DEA Administrator Anne Milgram calling the synthetic opioid the "single deadliest drug threat our nation has ever encountered."
"Fentanyl is killing Americans at record rates. Many of them didn't know they were taking the deadliest drug our country has ever seen," Milgram said in a video. "They didn't know how drug traffickers mix fentanyl in cocaine, in heroin, and in methamphetamine. They didn't know that the prescription pill they bought from a dealer on social media was fake and actually contained fentanyl."
"And they didn't know just one pill can kill," she added.
The U.S. Centers for Disease Control and Prevention found that over 100,000 drug overdoses had taken place in the U.S. over a 12-month period that ended in November 2021. Sixty-six percent of them involved synthetic opioids such as fentanyl.
Update 05/16/22, 4:39 a.m. ET: This article was updated with a statement from the Los Angeles Police Department.