Maisie Williams Says 'Game of Thrones' Fans Might Not Be 'Satisfied' With Season 8 Finale
With Game of Thrones gearing up to take its final bow as Season 8's slated to air in a matter of months, star Maisie Williams is dropping some hints about how the show intends to conclude its long and successful run. However, fans may not like what she has to say about the acclaimed HBO series's final moments.
Williams, 21, plays Arya Stark on Game of Thrones. She opened up about what's to come in Season 8 during an interview with Sky News released on Thursday. Williams suggested she's unsure whether the show's devoted fanbase will be completely on board with how the series wraps.
"I don't know that anyone's going to be satisfied," she said. "No one wants it to end, but I'm really proud of this final season."
Williams continued, "It's going to be really weird when it's done, and every day it's a step closer to it not being a part of my life anymore."
Williams isn't the first actor from the series to hint that the show's ending might disappoint some fans. In September 2018, Sophie Turner, who plays Sansa Stark, said she's unsure fans will enjoy the show's conclusion as much as the cast did.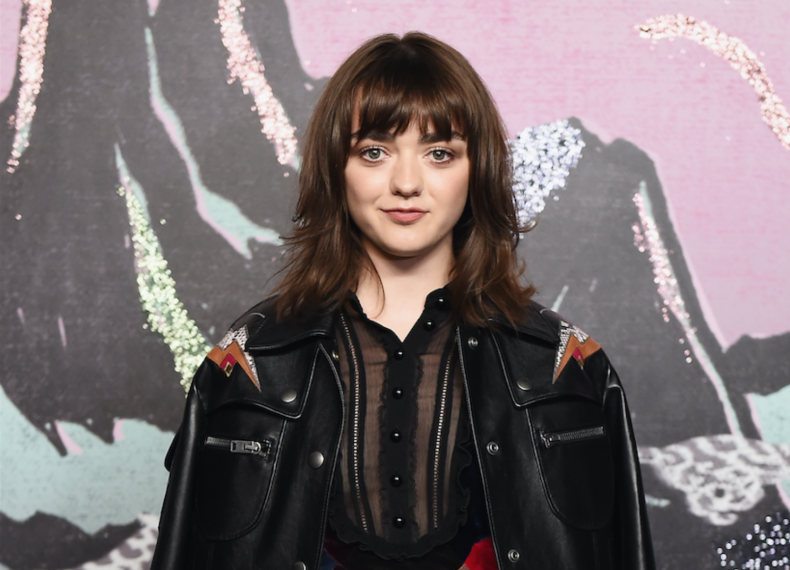 "I think, you know, as an actor, it was really satisfying—I think for everyone, everyone's storylines—to be able to act out the way that it all ends," Turner, 22, told IGN. "It was really satisfying for us."
But, she added, "who knows if it will be satisfying for the fans? I think a lot of fans will be disappointed, and a lot of fans will be over the moon."
Game of Thrones, which first premiered on HBO in April 2011, is based on George R. R. Martin's A Song of Ice and Fire book series. It follows a group of powerful families struggling for control over the Seven Kingdoms of Westeros. HBO's adaptation of the dark fantasy series quickly garnered praise from audiences and critics alike. It's gone on to earn recognition at the Primetime Emmy Awards, the Screen Actors Guild (SAG) Awards and the Television Critics Association (TCA) Awards, among numerous other honors and accolades.
HBO unveiled the show's first official Season 8 teaser on January 13. Season 8 will consist of only six episodes. In an interview featured in Entertainment Weekly last November, executive producer Bryan Cogman disclosed details about the focus of the final season.
"It's about all of these disparate characters coming together to face a common enemy, dealing with their own past, and defining the person they want to be in the face of certain death," he said. "It's an incredibly emotional, haunting, bittersweet final season, and I think it honors very much what [author George R.R. Martin] set out to do—which is flipping this kind of story on its head."
Game of Thrones will return for Season 8 on April 14 at 9 p.m. EST on HBO.