Porn Star Maitland Ward Hits Back at Billie Eilish After She Called Porn 'A Disgrace'
Porn star and former TV actress Maitland Ward has criticized Billie Eilish and her parents after the singer spoke out about her opinions on pornography.
During an interview on The Howard Stern Show in December, Eilish revealed how she started watched porn at the age of eleven, but now thinks the industry is "a disgrace." Ward, who was previously an actress on Boy Meets World, claims Eilish's comments are "very detrimental" to the porn industry.
Ward gave her thoughts to TMZ, and initially questioned why Eilish was watching porn in elementary school. She asked: "Who was watching over her? Does she have parental figures in her life? She should be blaming her parents, that's abuse. A child should not be watching, ever, at that age.
"Porn isn't something that's supposed to be sex education for people. It's entertainment for adults and that's what we do." Ward continued, "Also I think she's too young to make that kind of assessment about porn, sex and everything."
Ward was an actress across TV and movies early in her career, appearing in soap opera The Bold and the Beautiful, Boy Meets World and later White Chicks. In 2019 she signed with an adult talent agency and started shooting pornographic scenes.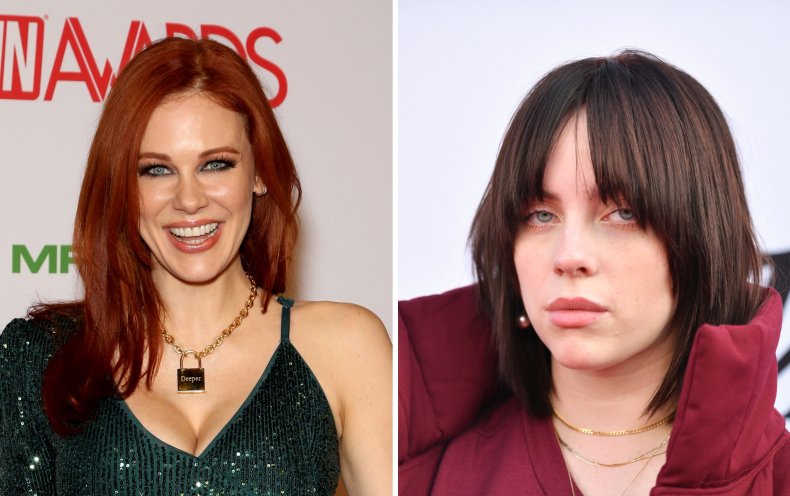 Across her social media channels, Ward has been a vocal proponent for the porn industry, and believes Eilish's comments could be damaging. She said: "I do think it is very detrimental to it [the porn industry] and just that she has a voice like that for so many young people." Ward added, "But it's sad that she will put a stigma on the porn industry just because she had a personal experience that was very abusive and detrimental. And it's her own thing, it's not the porn industry's problem."
Eilish appeared on The Howard Stern Show in December 2021 and discussed her personal experience with porn, stating up front, "As a woman, I think porn is a disgrace."
She admitted that because she watched it at such a young age, it has had long term effects on her. She told Howard Stern, "I think it really destroyed by brain, and I feel incredibly devastated that I was exposed to so much porn."
After Eilish shared her feelings, retired porn star Randy Spears applauded the 20-year-old singer for sharing her experience and agreed that watching mature content at such a young age can be damaging.
On December 20 in an interview with TMZ, Spears said: "When we're that young, our brains don't have the capacity to digest [hardcore porn]." He continued, "It's pretty despicable stuff."
"I applaud her for it [speaking out]. Maybe it will do some good, somewhere down the line," Spears said.
Dawn Hawkins, the CEO of the National Center on Sexual Exploitation agrees with Eilish sentiments that pornography can be harmful. In an opinion piece written for Newsweek, Hawkins criticized the business as a whole for favoring profits over the responsibilities to the individuals consuming it. She concluded: "Profiteers of exploitation like tech platforms and the billion-dollar pornography industry continue to skate by with impunity while the physical, mental and emotional impacts are waved away."