No Injuries, 2 Men Detained After Shots Fired Near Maize Airport in Kansas
Authorities have detained two suspects after initial reports of an active shooter Friday morning at the Maize Airport in Kansas, Lt. Benjamin Blick of Sedgwick County said during a press conference.
Blick said that the airport's owner called authorities around 9:20 a.m. Friday to report hearing multiple gunshots. Officers soon arrived on-scene and were able to confirm that shots had been fired at the location, but nobody had been shot or killed to their knowledge.
Blick told Newsweek that it didn't appear to be a traditional active shooter situation
"Someone was shooting on-scene, but we can't even determine at this moment if they were shooting at anybody," Blick said. "No one was injured that we know of. No one was shot. We're looking into it and interviewing folks."
Blick also said during the press conference that most people believe there's "an ongoing loss of life" when they hear the term active shooter, but that "was not the situation as it appears today."
Blick confirmed that two people, both white males, were being held by authorities. One of the men, 35-years old, is in custody on a federal warrant. The other, 49-years old, is being detained for questioning, Blick said.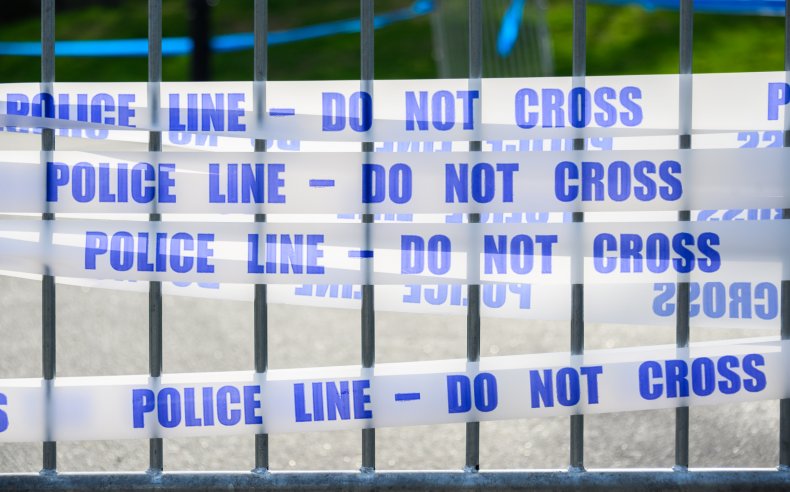 Blick added that witnesses had seen a vehicle leaving the scene around the time gunshots were heard. Officers obtained the vehicle's tag and registered address and made contact with its residents.
"They're talking to them, too, to determine what their role was in this," Blick said.
Blick said while authorities had confirmed a firearm had been shot, it wasn't immediately clear whether one or multiple people had participated in firing the gunshots. He also stated that authorities haven't determined why one or both of the suspects, if found responsible, decided to shoot.
"We do have detectives on-scene and they're evaluating the evidence that we have at the moment," Blick said. "It's going to take some time. We still have to interview some witnesses out here."
The shots were likely fired at one of the hangars at the Maize Airport currently being used for storage, Blick said.
"We'll certainly look at whether or not the way they were firing the firearm was toward any populated area."
The Sedgwick County Sheriff's Office and Maize Police Department are currently investigating the incident.