Major Airlines Ban Hunting Trophies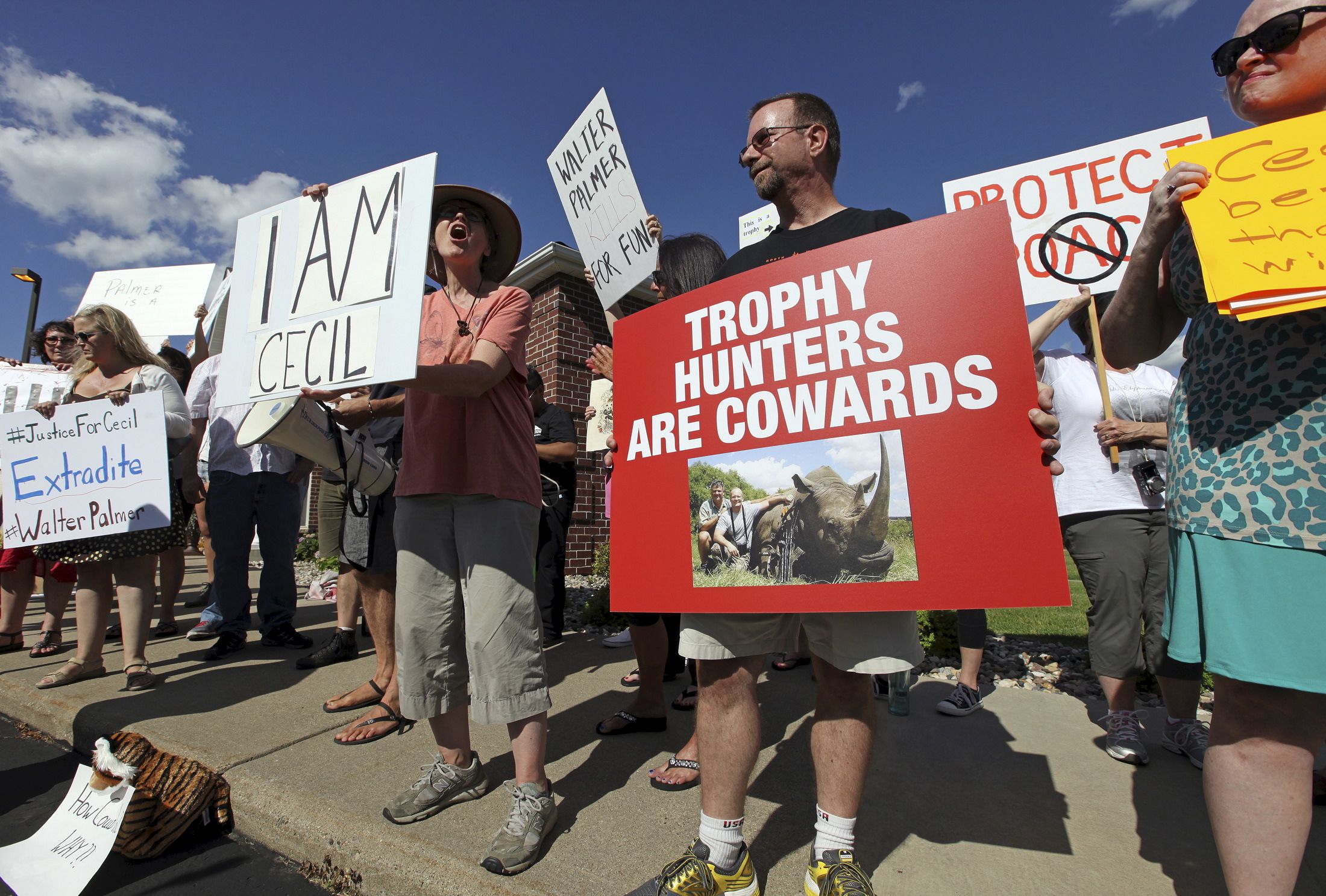 The public outcry over the killing of Cecil, the famous Zimbabwean lion that was the subject of research by scientists in the Hwange National Park, has prompted three leading U.S. airlines to ban the transportation of hunting trophies.
Reuters reported Tuesday morning that Delta, United and American Airlines will no longer ship rhinos, buffalo, lions, leopards and elephants that are killed by hunters. This group of animals, known as "the big five," were historically considered to be the most dangerous animals to hunt on foot, but much big-game hunting—notably, the hunt that led to the killing of Cecil the lion—is now conducted from the safety of vehicles. After a safari company helped American dentist Walter Palmer lure the lion out of Hwange by tying an animal carcass to the back of a jeep, the Zimbabwean government reportedly suspended lion hunting, calling for the extradition of Palmer. The controversy led for many calls to restrict hunting trophies and has become a conservation rallying cry.
Delta Airlines may be positioning to take the anti-trophy initiative a step further. In a press release, Delta said that it will "will also review acceptance policies of other hunting trophies with appropriate government agencies and other organizations." It remains to be seen whether the airlines will seek to institute a similar ban on other popular non–big five trophies, such as giraffes and tigers.
According to the Reuters story, several foreign shipping airlines, notably Lufthansa Cargo and Emirates SkyCargo, banned trophy shipments earlier this year.