Major Earthquake Rocks Japanese Region Hit by Nuclear Disaster 10 Years Ago
A 7.1 magnitude earthquake hit off the coast of Fukushima, Japan, on Saturday, near an area where a nuclear disaster occurred after an earthquake and tsunami hit 10 years ago.
The earthquake caused several injuries and led to widespread blackouts in the region. Nearly 1 million people were left without power across Fukushima, while a number of roads were closed and train services were suspended, The New York Times reported.
The major quake could be felt across the country, and at least 20 people suffered injuries in Fukushima and the neighboring Miyagi region, according to Kyodo News.
Shaking from the earthquake started at roughly 11:08 p.m., and rattled the greater Tokyo area for about 30 seconds. But in Fukushima and Sendai, the quake could be felt even more powerfully.
A worker at a traditional Japanese inn in Minamisoma, Fukushima, told Kyodo News Saturday that the quake jolted the inn's dining room and seemed to last for several minutes.
"The initial jolt felt more powerful than the one I experienced in the Great East Japan Earthquake (in 2011)," said Tomoko Kobayashi, 68, who works at the inn. "I wondered if it would end."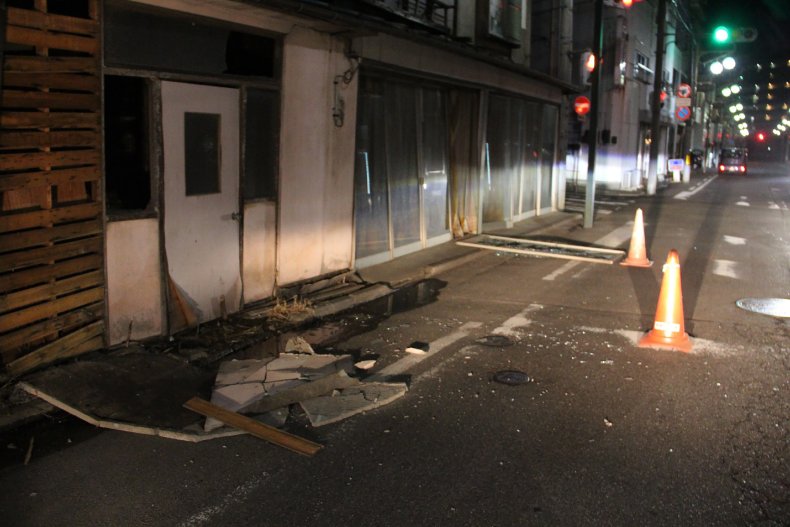 The earthquake occurred less than a month before the 10-year anniversary of the 2011 disaster, dubbed the "Great East Japan earthquake" and tsunami, that left roughly 19,000 thousand people dead or missing.
The tsunami hit the Fukushima Dai-ichi nuclear plant, and led to a devastating meltdown at three nuclear units.
On Saturday, Prime Minister Yoshihide Suga ordered an assessment of the earthquake's damage, and the Tokyo Electric Power Company, or Tepco, said it was checking its monitoring posts in Fukushima to ensure that there were no radiation leaks.
Shortly after midnight, the public broadcaster NHK reported that Tepco had detected "no major abnormalities" at nuclear plants in Fukushima, the Times reported.
So far, buildings in the area don't appear to have suffered any major structural damage, and there are no known fatalities.
There appeared to be no threat of a tsunami after the quake. However, experts have warned that an earthquake of that magnitude could be followed within two or three days by another of a similar scale, according to the Times.
This is a developing news story. It will be updated as more information becomes available.
Updated 11:50 AM ET, with additional information.