Major ISIS Twitter Propagandist Unmasked As Pizza-Loving Indian Businessman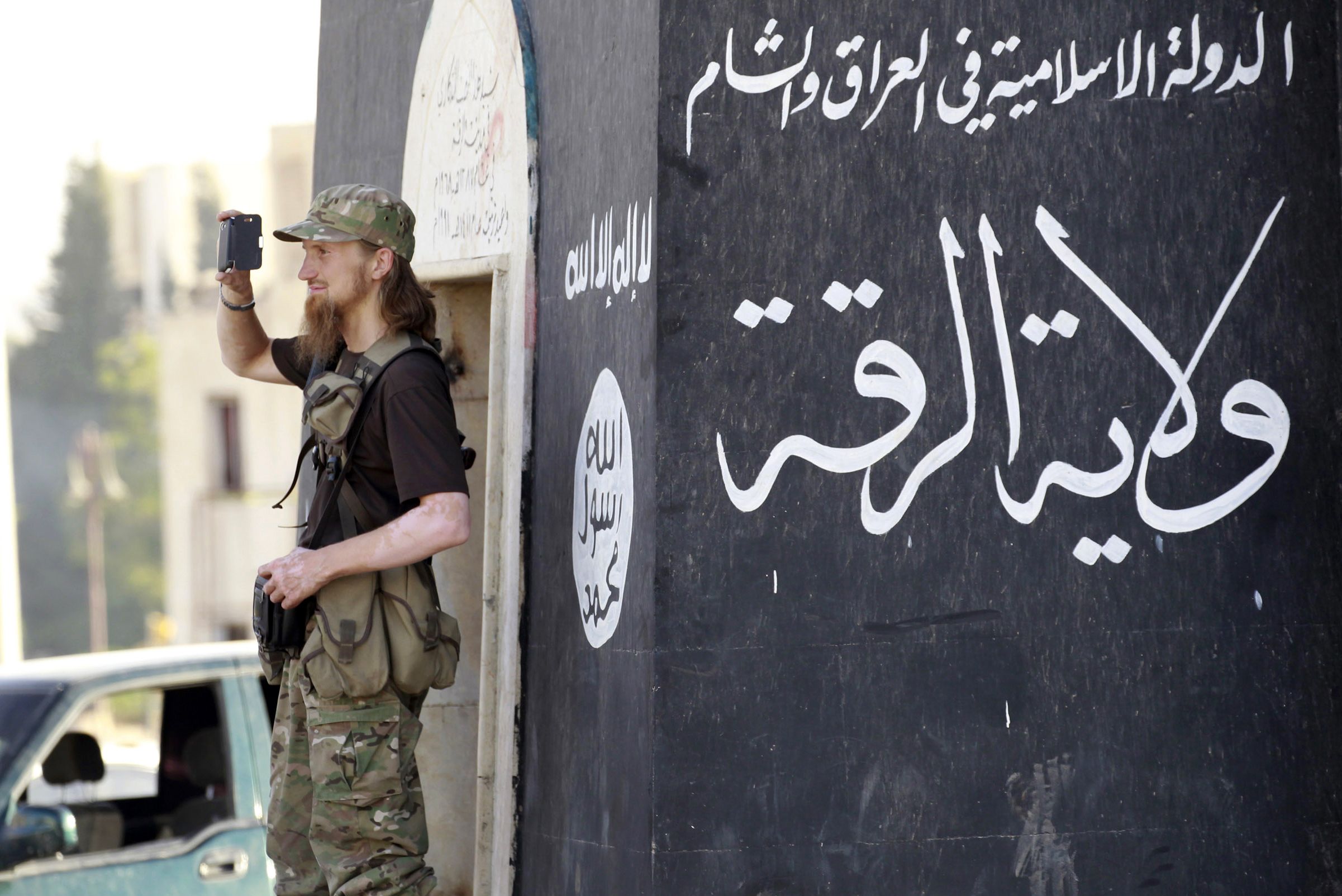 The most influential ISIS-affiliated social media account for foreign jihadists, called Shami Witness, has been removed from Twitter after UK broadcaster Channel 4 revealed that the man operating it was a business executive from Bangalore, India.
Channel 4 identifies the man only as Mehdi, an avid fan of superhero films, pizza and Hawaiian-themed office parties, if his personal Facebook is to be believed.
As Shami Witness, however, he almost exclusively endorsed jihadists fighting in Syria and Iraq, tweeting the video of Peter Kassig's execution by ISIS five times, writing: "May allah guide, protect, strengthen and expand the Islamic State ... Islamic State brought peace, autonomy, zero corruption, low crime-rate".
India's International Business Times unveiled the man's identity fully, alleging that he is a food conglomerate executive. The Bangalore Police Department and India's National Investigation Agency said they were working together and "tracking down the man".
Shami Witness frequently promoted accounts of ISIS operatives to his 18,000 followers if they were ever suspended from Twitter and formed a new account, though his role in Islamic State and his whereabouts had remained unclear.
He frequently posted news updates, purporting to know what was happening on the ground in Iraq and Syria and praised Iftikhar Jaman, the Portsmouth man killed fighting for ISIS and other British jihadists liked him.
"You bros talked the talk, walked the walk," he tweeted.
He also tweeted his thanks to Kurdish fighters for recruiting women, gleefully joking about raping the "the ones caught alive".
Mehdi's Facebook account, blog and the Shami Witness Twitter account were all deleted shortly prior to Channel 4 contacting him. While he asked not to be identified, fearing for his life, the white collar worker did add that he "might have" joined Islamic State fighters if his family did not rely on his income. "My family needs me here," he told Channel 4.
Asked if he thought he had done anything wrong, Mehdi said: "No I haven't done anything wrong. I haven't harmed anybody, I haven't broken any laws of the country. I haven't raised any war or any violence against the public of India. So no."
"I think for the first time there's a Muslim who can actually enunciate in English and get the message across and which has really pissed off our enemies, enemies of Muslims," Mehdi said.
According to Charlie Winter, a researcher from anti-radicalisation think tank the Quilliam Foundation, several other ISIS propaganda accounts have shut down since Shami Witness's unmasking, fearing they could be next.
"The news has sent shockwaves in the ISIS online community, prompting posts that read almost like eulogies, about what a great important supporter Shami Witness was," Winter says.
Some ISIS supporters hailed Shami Witness in defiance of his unmasking, urging others to continue his work.
Other ISIS activists have gone further, warning a replacement for Shami Witness will soon appear, hailing him as a legend.
Many, however stayed silent or disappeared altogether. "Quilliam has noticed some of the less well known propagandists have gone offline since Shami Witness was uncovered, concerned they may be next," Winter adds.
"Channel 4 didn't name him but they gave enough info for the world at large to draw their conclusions and find him on Facebook and elsewhere. That was enough to scare others like him."
According to Winter activists like Mehdi aka Shami Witness find a way "to become a celebrity from your bedroom" in campaigning for ISIS from afar.
"There are many accounts like Shami Witness who operate as enforcers rather than recruiters, those travelling to Islamic State recruiters are people on the ground," Winter adds
"These enforcers use the internet to create their own version of a secret life and, though they do not radicalise potential fighters directly, they provide the first window into the psychological foundation of a lot of Islamic State supporters," he says.
According to Quilliam, Shami Witness avoided being blocked from Twitter, as most ISIS accounts eventually do, by toeing the line between Twitter regulations and the content of his tweets.
"He had a very clever way of moderating what he said so he would never say what would be classed as terrorist. He would retweet videos, never post them originally," Winter says
"His whereabouts and ties with Islamic State where always sketchy as he made it clear he did not speak Arabic and did not quote the Qur'an."
Two thirds of foreign Islamic State accounts are believed to have followed Shami Witness. Mehdi, the figure behind the Shami Witness account, has said he would willingly surrender, as he is currently investigated but not, as of yet, arrested. Channel 4 reported his chances of conviction are slim.