Major Lazer Will Be the First Major U.S. Act to Play in Cuba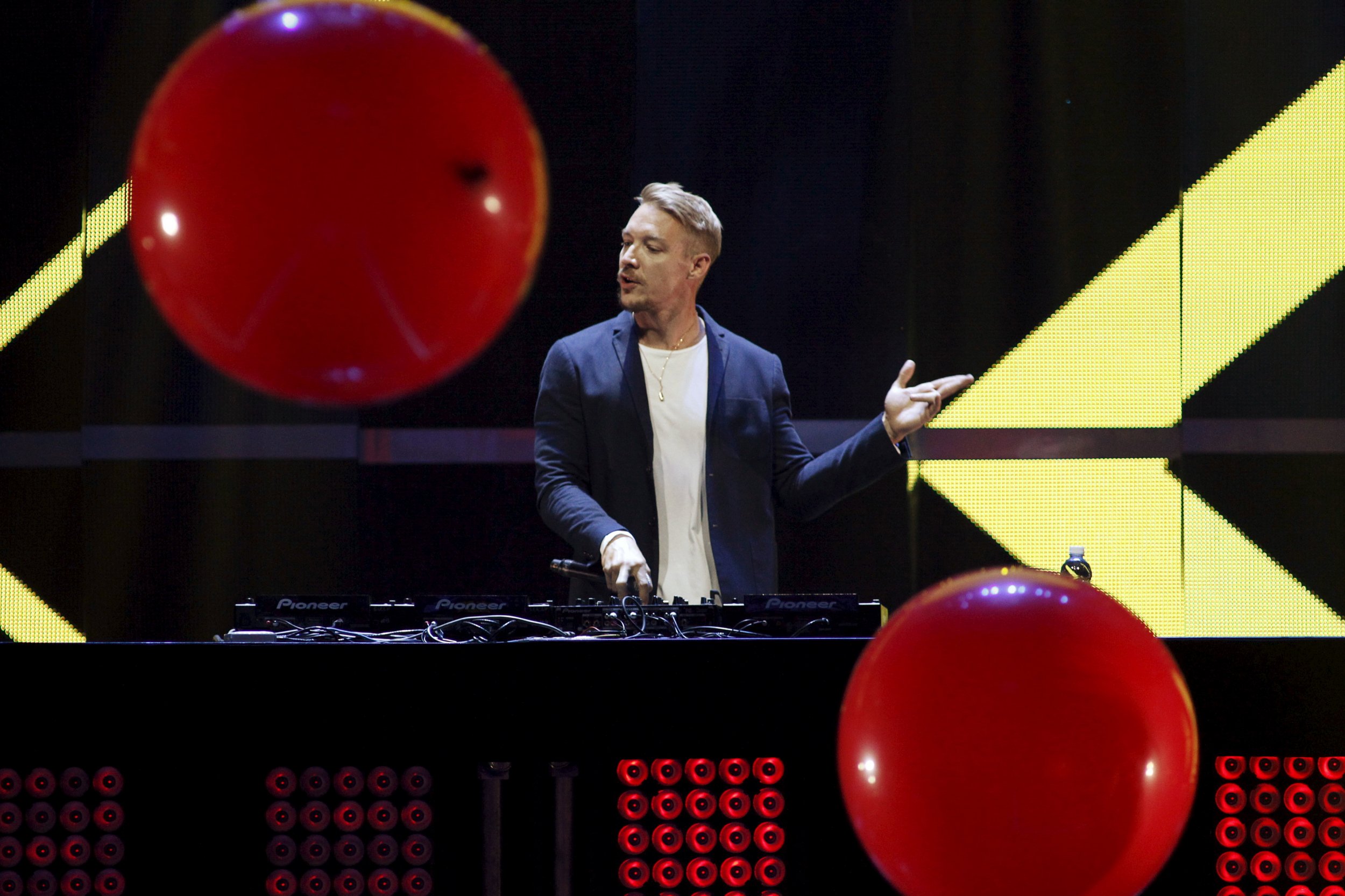 Major Lazer is doing its part for world peace by becoming the first major American act to perform in Cuba since the two countries restored diplomatic ties.
The popular electronic trio, who currently hold Spotify's streaming record for their song "Lean On," announced in a statement on Wednesday that they will be playing a free concert on March 6 at the Tribuna Jose Marti, the plaza in front of Havana's U.S. embassy, which reopened in August 2015.
Major Lazer's creator Diplo noted the influence that Cuban culture has had on his music.
"I was lucky enough to visit Cuba a few years back with my friends Calle 13 and during my four days there my mind was blown by the people, depth of culture and their way of life," he said. "Going back to perform in 2016 and to be a part of the culture once again is a huge blessing and I couldn't be more honored to bring the Major Lazer project there."
As part of the visit, the group will also meet with local artists and music students to impart some of their beat-dropping wisdom.
Tens of thousands of fans are expected to attend the event, hosted by the Cuban government and the Musicabana Foundation. Based in New York, the organization puts on events to help "promote mutual understanding" and create "new cultural dynamics" between Cuba and the rest of the world.
During the 1960s, the U.S. imposed a series of political, economic and travel embargoes on the former soviet bloc, including a ban on American musicians making money from concerts performed in Cuba.
President Obama officially relaxed the policy in January 2015, and the respective embassies in Washington and Havana opened later that year.