Major Magnitude 7.5 Earthquake Hits Off Russia's Kuril Islands
A 7.5 magnitude earthquake has been recorded beneath the northern Pacific Ocean near Russia's Kuril Islands, according to the U.S. Geological Survey (USGS.)
The quake struck at 2:49 a.m. UTC on Wednesday (10:49 p.m. ET Tuesday) at a depth of around 37 miles, USGS data shows.
The epicenter was located 136 miles south-southeast of Severo-Kurilsk on the island chain, and 870 miles northeast of the Japanese city of Sapporo.
Russian News agency RIA Novosti reported that residents in some areas of the Kamchatka Peninsula—located just north of the Kuril Island chain—felt the quake. However, at present, there have been no reports of any damage of casualties, Channel News Asia reported.
Initial estimates from the Pacific Tsunami Warning Center (PTWC) indicated that the earthquake measured 7.8 magnitude, however, this figure was subsequently downgraded.
Following the quake, the PTWC warned that hazardous tsunami waves were possible for coasts located within 621 miles of the the epicenter, and a tsunami watch was in effect for the state of Hawaii for about an hour.
"Earthquakes of this size are known to generate tsunamis potentially dangerous to coasts outside the source region," the PTWC said in an alert.
However, the tsunami watch for Hawaii was cancelled about an hour later, with the PTWC concluding that "only very small tsunami waves were generated by this earthquake and there is no further threat."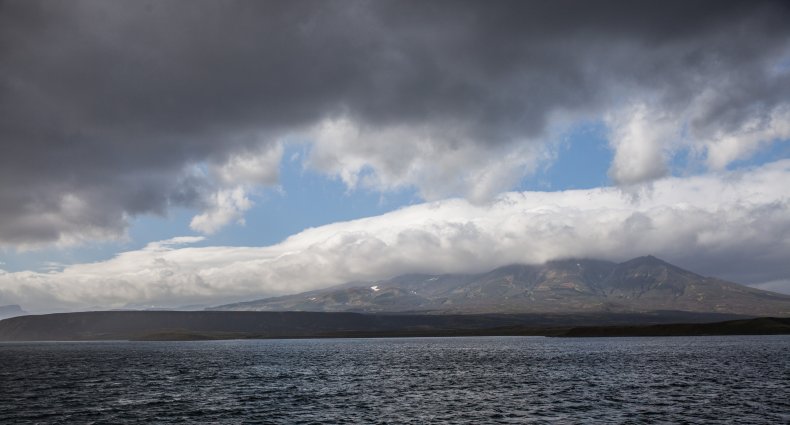 In addition, the PTWC said there was no tsunami danger for the U.S. West Coast, British Columbia or Alaska, although the center noted that some of these areas may experience non-damaging sea level changes.
"Tsunami waves are forecast to be less than 0.3 meters above the tide level," the center
In an alert covering the coasts of Hawaii, Japan, Russia and the islands of Midway, the Northern Marianas and Wake Island.
The Japan Meteorological Association (JMA) said there may be some tidal changes in parts of the country's coastline but said there was no risk of tsunami damage. The JMA also noted that shaking was felt in Hokkaido, Aomori, Iwate, Miyagi, Tokyo and Nagano prefectures.
The last major earthquake to hit the Kuril Islands region occurred in 2006. This quake—which measured magnitude 8.3—generated a small tsunami which affected the northern Japanese coast, as well as parts of California.
The Kuril Island chain is a volcanic archipelago which extends for more than 800 miles from the northeastern tip of Japan to bottom of the Russian Kamchatka Peninsula. In total, the archipelago consists of 56 main islands, the four southernmost of which have been disputed by Russia and Japan since the end of World War II.