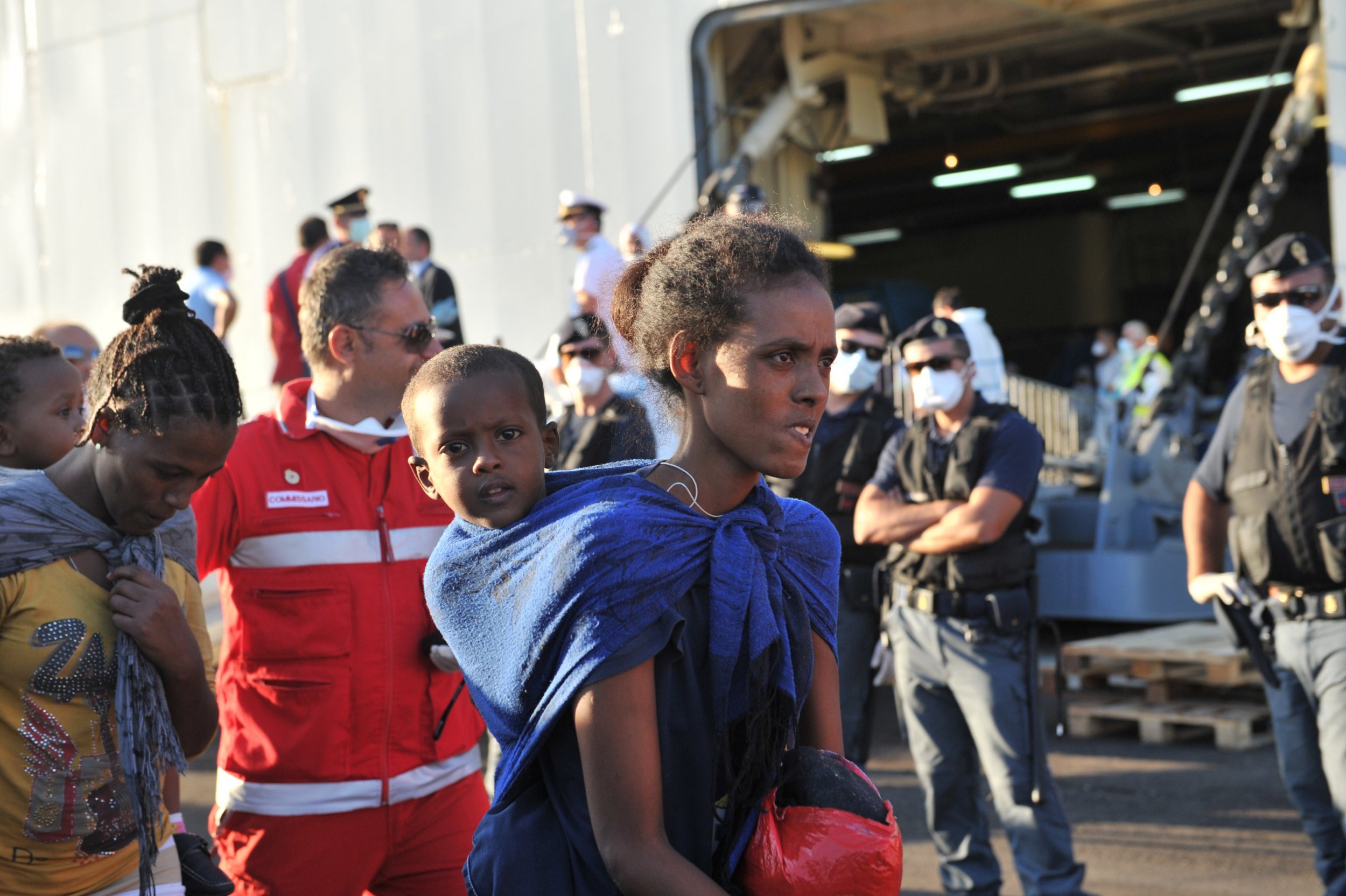 Italian police have dismantled a criminal gang linked to the the Arena clan in the powerful 'Ndrangheta Mafia syndicate that was involved in a network of illicit business that included supplying food to Italy's largest migrant center.
The authorities detained sixty-eight people Monday as part of Operation Jonny, a collaboration among more than 500 officers from the state police, the Carabinieri and the financial authorities.
The clan's activities in the provinces of Catanzaro and Crotone, in Calabria, southern Italy, included extortion, gambling and drug trafficking, a police statement said, as well as running the Sant'Anna migrant shelter in Isola di Capo Rizzuto, Europe's largest center for asylum seekers, which houses more than 1,000 people.
Among those under investigation is local priest Edoardo Scordio and entrepreneur Leonardo Sacco, who served as a front for the criminal organization in running a Catholic charity known as Misericordia, 'Mercy' in Italian, responsible for the day-to-day operations of the center.
These activities were so profitable that they were branded: "the ATMs of the Mafia," Carabinieri General Giuseppe Governale said during a press conference Monday.
The investigators estimate that over almost a decade between 2006 and 2015 the criminal organization received €103 million ($113 million) of public funds to manage the migrant center's food supply, of which at least €36 million ($40 million) was used for purposes other than those stipulated in the contract. The food was poor in both quantity and quality, as an investigation of the Italian news magazine L'Espresso reported in 2015.
According to the investigators, Scordio received €132,000 ($145,000) in the first months of 2017 for his services to the gang, while Sacco helped the Arena family win public contracts for the food supply of other migrant centers on the island of Lampedusa.
The organization running the migrant center is part of a network of charities known as National Confederation of Mercy, first formed in 1244. In a statement published on their website, the national association expressed their concern at the news of Scordio and Sacco's arrests and said it trusted the authorities to bring the case to a swift conclusion.
Sacco also met with prominent Italian politicians such as foreign minister Angelino Alfano, formerly the interior minister, former prime minister Silvio Berlusconi, and even Pope Francis, immortalizing the events in pictures he shared on his now-deleted Facebook account, which was saved and published by L'Espresso.
The sixty-eight people face a variety of charges, including extortion, illegal carrying and ownership of weapons, fraud and other financial crimes. The authorities also confiscated goods worth €84 million ($92 million) including cars, boats, properties and 27 ambulances.
The clan was involved in at least 11 companies in sectors as diverse as agribusiness, restaurants, tourism and construction,