Major Powers Agree on Plan to Break Syria Deadlock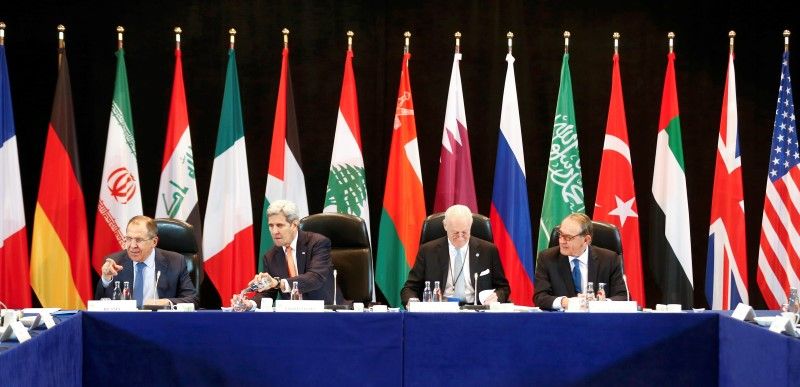 U.S. Secretary of State John Kerry said on Friday that an international meeting on the Syria crisis had agreed to implement a "cessation of hostilities" in Syria and to immediately expand delivery of humanitarian aid.
Kerry, speaking after marathon talks that included Russia and more than a dozen other countries, said that all nations involved in the talks agreed that Syrian peace negotiations should resume in Geneva as soon as possible.
Kerry, flanked by Russian Foreign Minister Sergei Lavrov and U.N. envoy Staffan de Mistura, acknowledged that the Munich meeting produced commitments on paper only. He and Lavrov agreed that the "real test" will be whether all parties to the Syrian conflict honor those commitments.
Syria's main opposition group welcomed the plan, Salim al-Muslat told reporters.
He cautioned, however, that the agreement must have shown effects before his group would join political talks with government representatives in Switzerland.
"If we see action and implementation, we will see you very soon in Geneva," al-Muslat said.
Russian Foreign Minister Sergei Lavrov said that peace talks should resume as soon as possible, and that all opposition groups should participate.
Lavrov also said that halting hostilities in Syria would be a difficult task.
Germany's foreign minister said the deal to reduce violence in Syria could only be judged if it was successful in the coming days.
"We will only be able to see whether this was a breakthrough in a few days," Frank-Walter Steinmeier told reporters.